Description
Welcome to the 'Lunchtime that lasts a Lifetime' Workshop.
That's all the time you need to learn the Tiny Habits® method of behaviour design.
Plus a bit of self-paced practice, coached by Mike online, over 5 days the following week.
(If you think that sounds like over-claim, far-fetched and cloud-cuckoo; buckle up; there's more where that came from.)
Tiny Habits is a breakthrough and proven behaviour design protocol to improve your performance, productivity and well-being in both your personal and professional life.
In this hugely undemanding 6 day course, you'll discover the secret of making long-lasting positive changes in your life like a boss. (In fact better than your boss, unless they come to the presentation too. Or perhaps you are the boss.)
This unique, accelerated learning programme comes in two parts:
The first module, delivered over lunch on Tuesday December 20th, is a 60 minute orientation and training session in Tiny Habits.
That's right; an hour. Tops.
Module 2, rolls-out the following week, when we'll consolidate and ramp up your new-found behaviour design skills, with a compact, 5 day, Monday-Friday email and web component. The perfect opportunity for you to practice Tiny Habits hands-on with me, I'll guide you every step of the way through the seamless integration of Tiny Habits into your life. (BTW: This 2nd part of the course only requires you to commit just 3 minutes a day to absolutely nail the method: I told you we were going to dial up the crazy.)
Taking almost nothing out of your day, those 3 momentous minutes could change everything.
Can such a short protocol to build strong new habits work?
Well, over 50,000 people world-wide have already engaged in this powerful and rewarding training.
With a statistically significant proportion of them, reporting remarkable long-lasting results ~ thanks to the quick, easy-to-learn nature of the system.
Some would even go as far to say Tiny Habits is a Superpower.
Course Description.

Tiny Habits® was pioneered by Stanford University research scientist Prof BJ Fogg PhD. In this two-part masterclass, led by Tiny Habits Certified Coach Mike Coulter; you'll find out how:
By implementing Tiny Habits, you will see big, beautiful, full blown changes in your life.

Creating new habits doesn't need to be difficult. In fact the easier we make them to do, the more successful we'll be. And the quicker your new habits will form.

Emotions create habits. Simplicity changes behaviour. Behaviour change is a skill you can learn quickly.

You don't have to rely on willpower or motivation.

The 'Ripple Effect' often has additional, far-reaching positive impact, on other areas of your life.

You can build multiple new habits at the same time.

What you learn in the workshop, you can apply immediately.
This lunchtime event, hosted in the comfortable and welcoming surroundings of the Cubo Boardroom in central London, is limited to 12 attendee slots to ensure everyone gets customised coaching and a thorough grounding in the practice.
Who this workshop is for.
Anybody wanting to build strong positive habits quickly and effectively in all areas of their lives, so helping you to succeed in a huge range of applicable domains. Including, but not exclusively; exercise, diet, career, relationship, financial, meditation, parenting, health, creative, and recreational goals.
About your coach; Mike Coulter.
After an award-winning career as an advertising copywriter, Mike was an early, very early, adopter and advocate of social media. (He was the 11,700th person to spot the potential of and sign up for Twitter in 2006.) More recently he was Creative Director on the hugely influential 'Side Projects Report' from The Do Lectures, before being inspired to train and qualify as an enthusiastic evangelist, ambassador and coach for the ground-breaking Tiny Habits method of behaviour change. He is now one of the few officially recognised Tiny Habits coaches in the UK and fully accredited and endorsed by Professor BJ Fogg PhD.)
An Ironman Triathlon Finisher, [just], Mike knows first-hand that Tiny Habits and Baby Steps can take you a long, long way.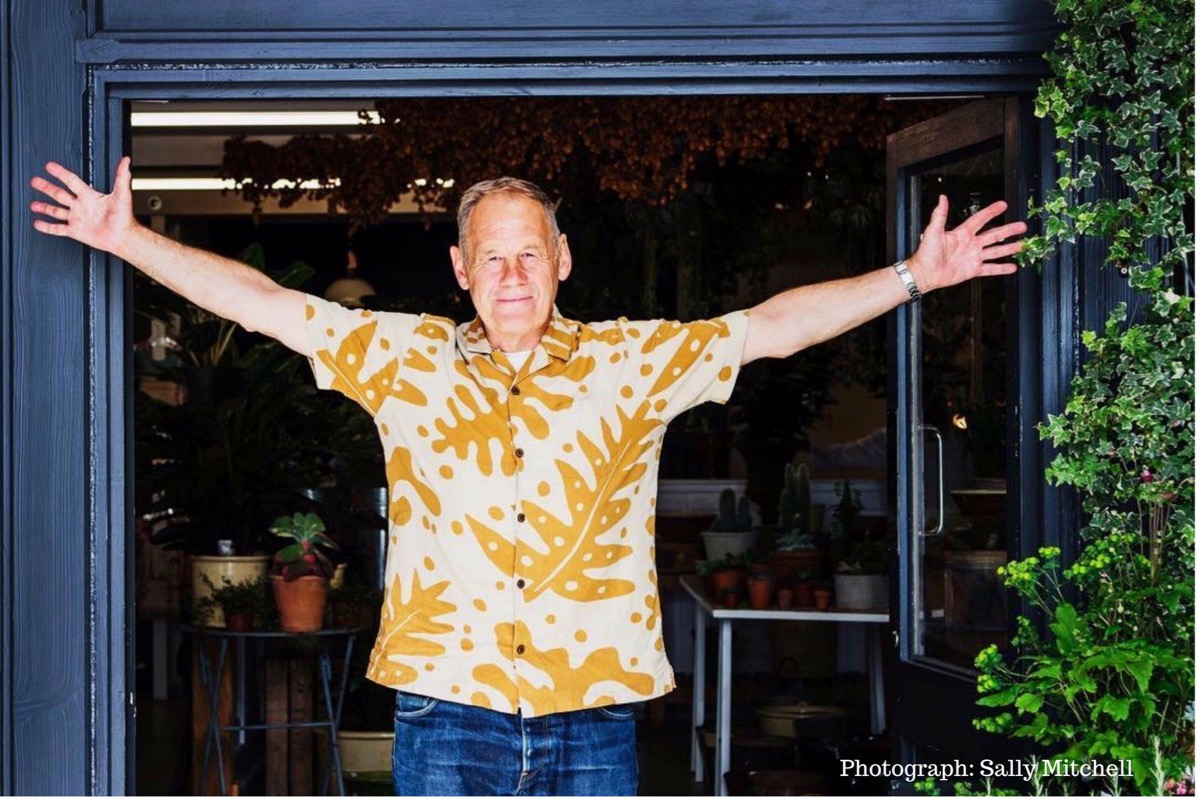 You can find out more about Mike here;
on Medium, Linkedin, Twitter and Instagram.
What people who've worked with Mike say.
"Mike is a genius at understanding human behaviour." -David Hieatt, Founder, The Do Lectures.

"Mike was the first person I knew who spotted the potential of the Internet. Later, he was the first person I knew to bang on about social media. Today, he's the first person I'd recommend to help you, be you."- Mark Waites, Co-Founder, Mother.

"Mike Coulter has more ideas in an hour than most agencies have in a week. Clever man." - Phil Adams, Strategy Director, Cello Signal Group.

About BJ Fogg.
Professor BJ Fogg PhD. is a behavioural scientist and researcher at Stanford University Graduate School of Education. Recognised as the world's leading expert in changing human behaviour, his Tiny Habits skill-set is a practical and immediately actionable methodology, that has been consistently proven to achieve extraordinary results.
Mike undertook extensive training with Prof Fogg and Director of the Tiny Habits Academy, Linda Fogg-Phillips before he graduated last Summer. Mike touches base with BJ Fogg on a regular basis for updates and new insights on the Tiny Habits method. (BJ insists, quite rightly, on consistently consulting with his coaches, developing feedback and sharing with them new ideas from his Lab.)
One of Fortune magazine's '10 new Guru's you should know', BJ has spent well over two decades studying how human behaviour works. Creating the legendary 'Facebook Class' at Stanford in 2007 that fired up the careers and fortunes for many of his students, he's been dubbed the 'millionaire maker' thanks to the numerous Silicon Valley start-ups his students have gone on to launch. Not least, Mike Krieger, who went on to become a co-founder of Instagram.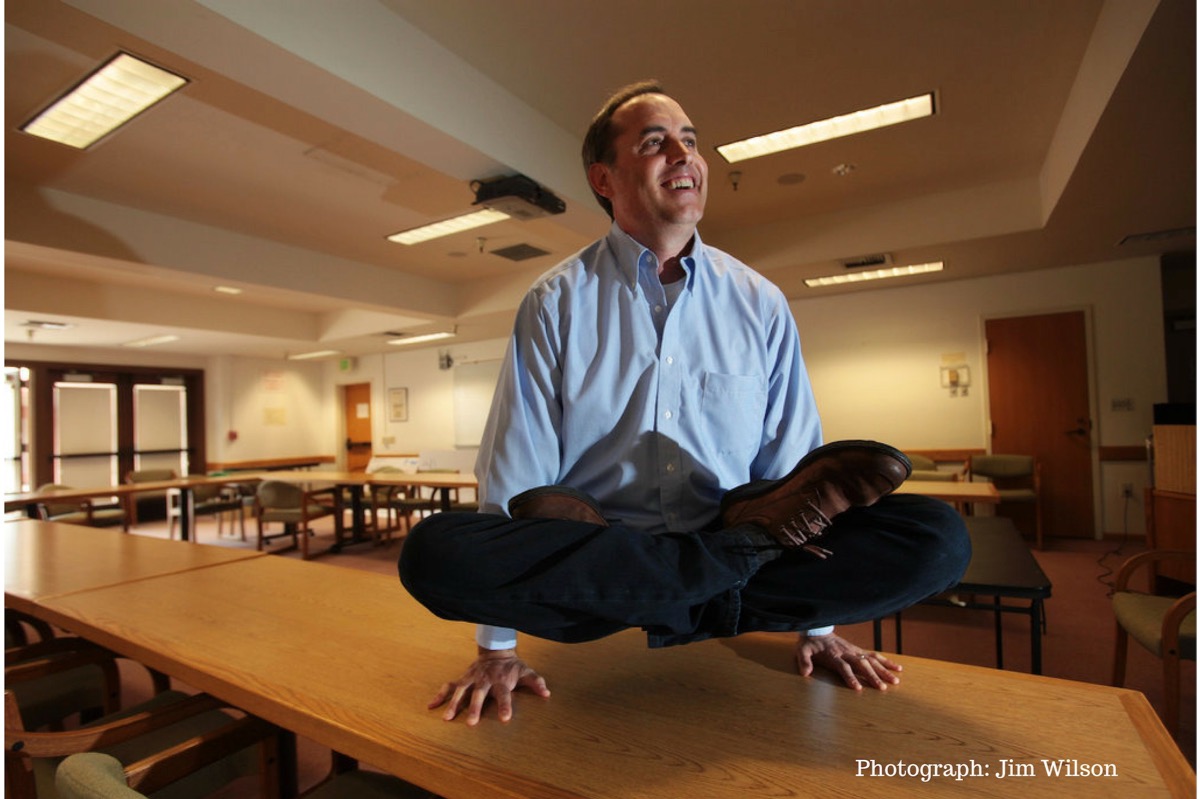 You can find out more about BJ here, here and on Twitter.
Checkout this TED talk from BJ too.
FAQs
How can I contact the organiser with any questions? Call Mike directly on 0787 294 3883, Or email mikecoulter@habitualise.com
If you work in HR or Learning & Development, and are curious about introducing this method of behaviour design in your workplace, you may also find my Tiny Habits @Work page interesting:
Tiny Habits: Laughably simple. Seriously effective.