A FREE 1-hour webinar for parents and caregivers of multiple children who want to enjoy squabble-free and bickering-free spring holidays.
About this event
About this event
This webinar is for parents and caregivers who want a conscious and peaceful parenting approach that works, one that is gentle, loving, respectful and science-based.
Dear parents and caregivers,
Are you dreading the spring holidays because you know your children's squabbles will get on your nerves?
Do you feel like running away or hiding under a blanket every time they start fighting?
Are you tired of being a referee or a judge, bringing 'justice' to situations?
Do you yearn for more peaceful family time during the spring holidays?
Would you like for your kids to just get along well and find good solutions together?
Do you wish to be able to support the kids' relationship better?
Would you like for them to be more connected with each other?
If you have answered 'Yes!' to any of the above,
JOIN me, Raluca Zagura, in the 'Tips for Sibling Harmony during the spring holiday' FREE Webinar
where we will talk about:
- what happens in the child's brain when they go off-track and become aggressive towards their sibling
- how we can gently and respectfully handle aggression between children in a way that helps their relationship
- what children need to feel good about themselves and their siblings
- what we can do TODAY to support children to get along better and build close relationships with their siblings
- practical tips and ideas that actually work and you can start using TODAY bring and enjoy more harmony in your family
Once registered, click on the 'View the event' button in your confirmation email to gain access to the video call.
The Webinar includes a Q&A session at the end, so make sure to bring all your parenting questions with you!
If you have any questions about the webinar or would like to talk in person, please reach out via email at raluca@parentbyconnection.com or find me on my website parentbyconnection.com.
Note: By registering for this event, you are giving Raluca Zagura permission to contact you via email to send you a reminder before the event and free resources after the event.
I'm looking forward to seeing you soon,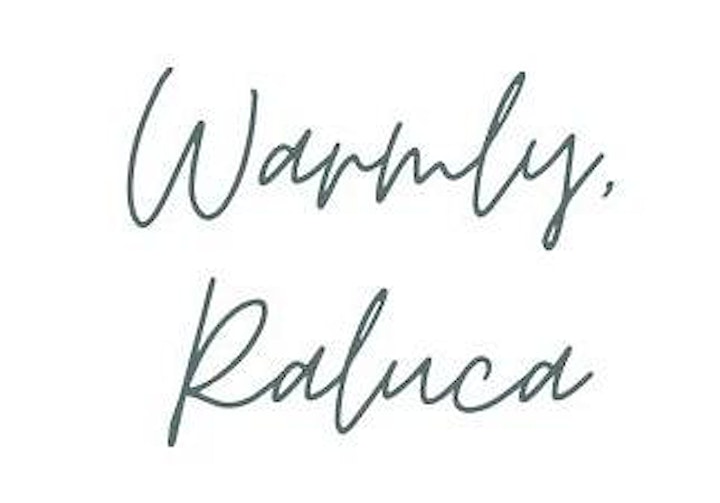 PS. You can also bring your partner, family members, and friends, by sharing this event with them.