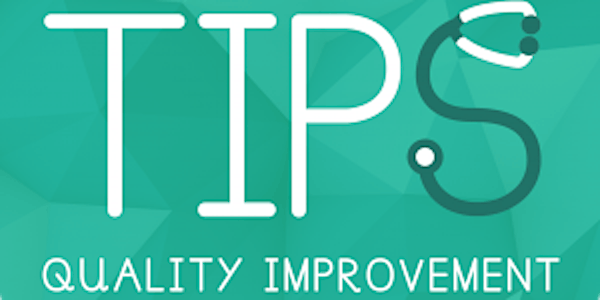 TIPS QI - How to mentor a Quality Improvement Project
TIPS QI Clinical Supervisor Session - How to mentor a quality improvement project
About this event
Are you a clinical or educational supervisor for foundation year doctors in the North-West of England Deanery?
Would you like to learn how to supervise a foundation doctor undertaking a quality improvement project?
Are you looking for an introduction to quality improvement concepts?
This session is for you!
TIPS QI (Trainees improving patient safety, through quality improvement), are a deanery supported, junior-doctor led educational programme; established in 2013 with the aim of teaching quality improvement methodology to foundation year doctors and foundation clinical and educational supervisors. We deliver quality improvement methodology sessions at (almost) every trust within the North-West deanery; have reached over 2000 foundation trainees and 150 consultants to date; and consistently receiving excellent feedback for these sessions . In addition to this, we run an annual regional conference to showcase the excellent QI work amongst foundation trainees in the North-West; and were recently shortlisted for the British Medical Journal Clinical Leadership award in 2020.
We recognise that quality improvement methodology is a subject that is infrequently covered within many undergraduate or post-graduate curricula; and our aim is to support foundation year doctors to complete a quality improvement project in order to pass their foundation ARCP. In addition to this, we recognise consultants whom supervise these projects may benefit from additional training in this area; and to that end we are offering a training session on how to supervise a quality improvement project.
Within this session we will cover:
- The evidence behind quality improvement
- Barriers to completing a quality improvement project
-Deming's Model for Improvement
- Introduction to QI Tools and methodology, and how explain these concepts to F1/F2 doctors
- Common pitfalls in quality improvement
- Tips for how to guide foundation trainees through their first quality improvement project
- How educational/clinical supervisors can supervise QIPs
** Approved for 3 CPD points **
This session shall be held virtually (via Zoom), and will limited to the first 50 attendees. We shall be holding a further session in June. Attendees will be emailed the Zoom link nearer the time.
For further information about our work, please see our website:
https://tipsqi.co.uk
For more information about the session, please email:
tipsqualityimprovement@gmail.com