Location
Manchester Central Library
St Peter's Square
Manchester
M2 5PD
United Kingdom
A thrilling new take on the 1912 tragedy, as those tasked to keep the secret safe go on the run from an elite group of political figures.
About this event
When Lancashire author Alan Veale began research for his latest novel 'The Titanic Document', he built a story around the 1912 disaster.
They do say truth is stranger than fiction, and as the plot and characters developed, so too did Alan's perception of historical events. Now he shares the surprising evidence he uncovered which points to a curious conclusion on how the great ship met her fate.
Join the author at this free afternoon event where he will present material from his research and also be reading from the novel.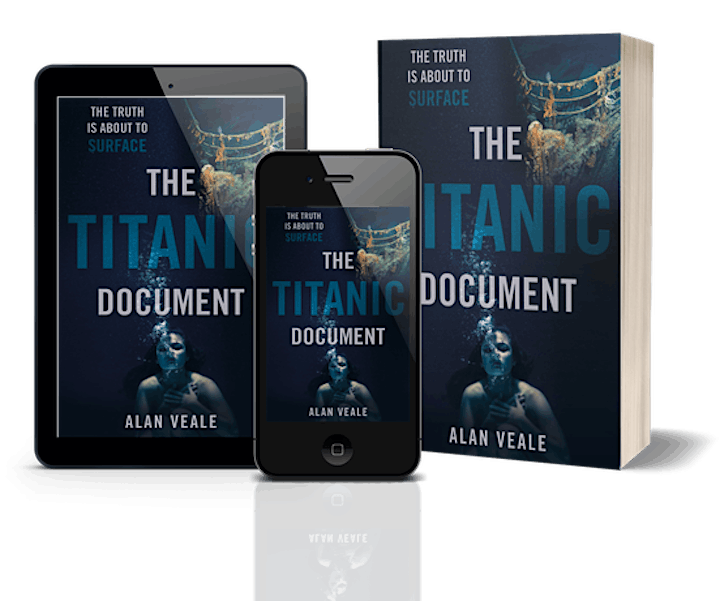 Praise from Readers -
A thoroughly enjoyable read and a great idea for a story. Very well researched and well written. I liked the pace and, in that, it reminded me of a John Grisham. The ending didn't disappoint either. I am a Manchester girl born and bred and am familiar with the places mentioned especially Deansgate and I worked in the city for several years. I have a great affection for Manchester Central Library and have spent many a happy hour in there.
Never have I read a book so quick! Gripping, entertaining and hard to put down, just like The Murder Tree. Really interesting theory about the cause of the Titanic's fate too!