Description
Titanium Best Practices & commonJS Architecture
This one day workshop is aimed at the developer who uses "Titanium" to create their applications. It covers the current best practices recommended by "Appcelerator" and how to structure your application using commonJS. It has been devised to incorporate the latest practices, techniques and methodology being used in the "Titanium" framework.
Attendees will need to have completed the free "Zero – App" training from "Appcelerator", and have a good understanding of general programming technique's.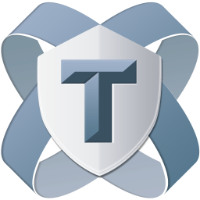 The course is run by Trevor Ward (thewarpedcoder)
THIS IS A BRING YOUR OWN LAPTOP WORKSHOP. Please bring your laptop setup with Titanium making sure the emulator works or you have a test device.
"Schedule"
09.00 – 09.30 : Registration
Refreshments provided
09.30 – 11.00 :
Introduction , Titanium and best practices.
1) What will be covered
2) Titanium
3) Studio
a) A brief introduction to settings
a) Code formatting
b) JS Lint
4) CommonJS Overview
5) Titanium Best Practices
a) Javascript
b) Mobile
c) commonJS
11:00 - 11:30 : Break
Refreshments provided
11.30 – 13.00
: Application Architecture Using Best Practices
1) The controller
a) Custom Events
2) Module Design
3) Directory Structure and naming conventions
4) Application Flow
a) Custom Navigation
5) Applying best practices
13:00 – 14:00 : Lunch
Provided
14:00 – 16:00 :
Hands on W
orkshop.
Applying best practices with the Version 2 templates
Refreshements will be provided during the workshop.
16:00 – 17:00 : Review of workshop and Q & A session.
This schedule and content is subject to change, to enable the latest advances in the framework to be applied.
Organizer of Titanium Best Practices & commonJS Architecture
Softly Wired is a software development company specialising in Enterprise Mobile Applications. It's primary developer (Trevor Ward) has over 20 years experience in developing enterprise applications.
Our primary focus is on providing specialised resource for businesses development projects, we also undertake development projects on behalf of clients.
We are based in Sheffield (UK), being a software company this does not restrict our customer base and we are happy to look at any projects from most sources.