Description
London Tai Ji Push Hands Workshop with Grandmaster Zhu Changhai
Saturday 3 December 2016
Time: 13.30-18.30 pm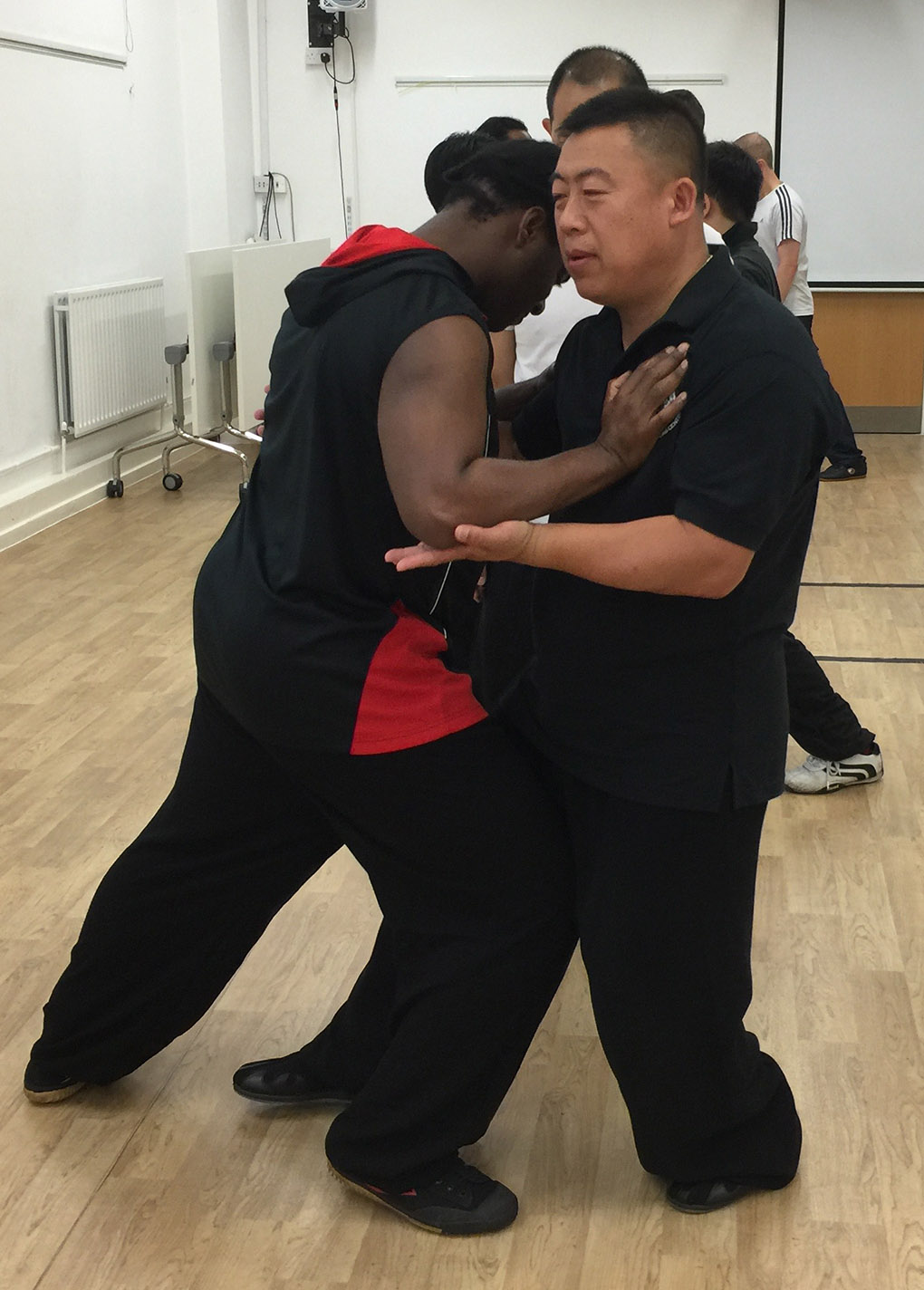 GM Zhu at a TJC workshop demonstrates martial applications from Tai Ji Push Hands
Master Liu with Tai Ji Circle provide another opportunity of training with top 8th Duan martial arts master Grandmaster Zhu Changhai in London.
Grandmaster Zhu Changhai is a disciple of Chen Xiaowang, and a 20th Generation Lineage Holder of Chen Family Taijiquan. He is ranked 8th Duan Wei by the Chinese Wushu Association for high personal achievement and worldwide contributions in promoting and developing Chen Style Taijiquan. Grandmaster Zhu is also the Chairman of the Irish National Martial Arts Association, President of the Northern Ireland Wushu Association.
It is an honour for Master Liu and Tai Ji Circle to welcome him back to London in a classic tai ji push hands and applications seminar suitable for all levels.
Seminar Fee:
Drop-in Fee: £55 Members, £70 Non-members (cash only on the door)
Paid in advance: £50 Members, £65 Non-members
Space is limited so please book your place through Eventbrite or with Chris asap: info@taijicircle.com
Venue: St Paul's Church Hall, Top end of Camden Square, London, NW1 9XG
See Grandmaster Zhu performs the 56 Chen style: https://www.youtube.com/watch?v=NXoGVHZzOZM