TLC - Deep listening and Gentle Touch is a workshop designed by Soul Midwives to teach and empower everyone to lovingly support the dying.
About this event
TLC workshops give ANYONE and EVERYONE practical skills, invaluable information, confidence and support when it comes to looking after someone who is dying 🦋 You may work in health care, be caring for a loved one or feel drawn to this kind of work, whatever your motivation and experience, you are very welcome 🥰
Due to the current climate, TLC training days have been broken down into 3 online modules :
-Deep Listening and Gentle Touch
-The 4 Stages of Dying
-How to hold a Loving Bedside Vigil
This session is Deep Listening and Gentle Touch. In this 90 minute module we will talk about what skills we need to truly listen and 'hear' someone, on many different levels. We will discuss the importance of connection at end of life and how we can truly 'be present' for those we are supporting. In this module we will look at practical ways we can offer comfort and support in the form of gentle, soothing touch. This is a therapeutic technique that can be offered to ease fear and anxieties and in turn help to create a sense of calm and peace for the dying.
There will be an opportunity to share if you wish, ask questions to myself and each other and engage in a confidential, safe and loving space.
All you will need is access to Zoom, a quiet space with no distractions and an open heart. We will start the session with some deep breathing to open the space, there will be tea breaks and then a short debrief at the end to close the session. All handouts will be emailed/posted after the training along with a certificate of attendance.
There are only 8 spaces available for each module as this allows for the same intimate, safe, scared space we sit in when we do this face to face.
You can do 1 module on its own, 2 or all 3. The idea of dividing these modules is to allow people to focus on their own path, reasons and learning. If you do attend all 3, please know this can contribute towards your future Soul Midwife training if that is the path for you.
Soul Midwives are non denominational, supporting all faiths and none ❤️ There is also scope for this to contribute towards your Soul Midwife official training if this is the path for you 👏🏼
In 2017 The National Council for Palliative Care praised our TLC Compassionate Community Project for the "quality of the love it gave to the dying".
In 2019 it was implemented by Dorset NHS, where it is being offered to all End of Life patients within the county's community hospitals.
In 2020 TLC training received funding from regional Public Health and local Clinical Commissioning Groups (CCG) to support Nursing homes amidst the Corona Virus Pandemic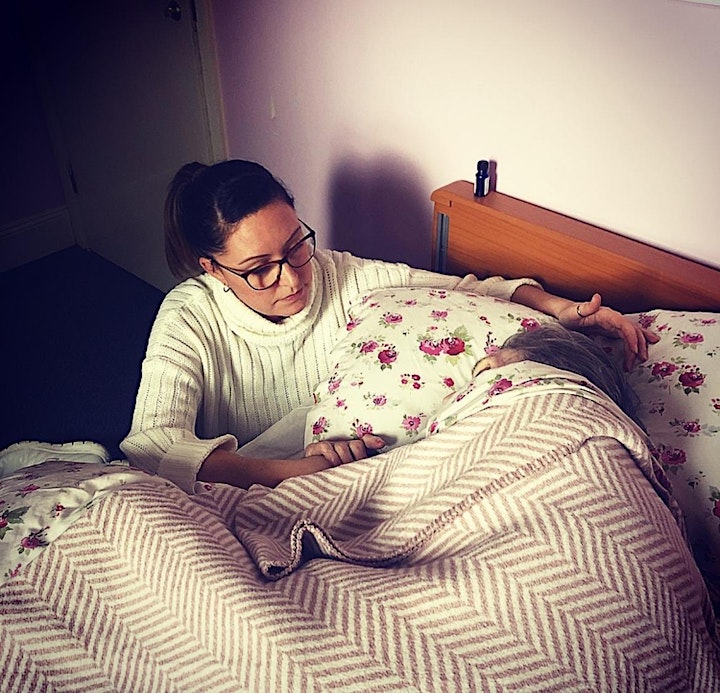 All rights reserved. Copyright in the TLC training is vested in the Soul midwives School. All contents must be used by an approved TLC trainer. These modules do not qualify as full Soul Midwife training on their own and require further training and studies.
TLC workshops and the online modules are designed by Soul Midwives and are only to be taught by a fully qualified, insured Soul Midwife supported by The Soul Midwives school.
Please note, there is a no refund policy for these courses. Please ensure you are entirely happy before booking and read all the available and relevant information. Full details of all the online modules and courses are available on Eventbrite and katiecsoulmidwife.com
In the event of the courses having to be cancelled due to unforeseen circumstances that are out of my control, in the first instance your payments will be transferred to the next available course date. If this is not possible then a full refund will be given.