TLI Methods Lab: 'Becoming indigenous in international law one Bedouin stor...
Description
TLI Methods Lab: 'Becoming indigenous in international law one Bedouin story at a time.'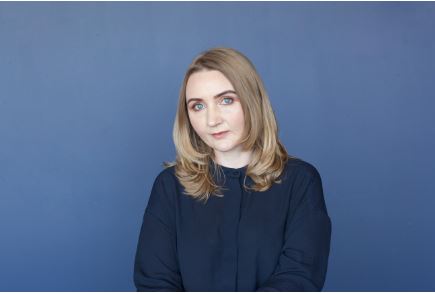 Started in 2014, the Methods Lab is a unique seminar under the auspices of the Transnational Law Institute (TLI) at King's College London. The Lab explores the process of imagining, developing and carrying out a research project. Presenters give an inside view into the laboratory of their own intellectual work, their methodology and resources, of the challenges in carrying out empirical research and paying adequate tribute to interdisciplinary boundaries and crossings. The Methods Lab sessions are open to everyone.
Abstract: This paper explores the question of indigeneity, indigenous identity, in the context of the Bedouin in the Naqab/Negev Desert in Israel. I consider whether indigeneity, as formulated in the sphere of international law, has been re-made in the vernacular of the Bedouin. I trace the international definition of indigeneity with an ethnographic sensibility to its lived realities and local textures, focusing on what the Bedouin majority have to say about it. The socio-legal inquiry reveals the Bedouin's interpretation of and the meanings they have given to the international definition as it relates to them, specifically their identity. It builds on Sally Merry's heuristic framework concerning how international identities and subjectivities travel and translate. In particular this study demonstrates how rights-based identities and subjectivities do not simply 'fit' a pre-existing reality but must be 'translated', 'tried on', and 'dropped off' in ways that demand new kinds of law-making, knowledge production, and local performances.
---
Biography:
Emma Nyhan is a research fellow on the ARC-funded project 'The Potential and Limits of International Adjudication: The International Court of Justice and Australia' led by Professor Hilary Charlesworth and Associate Professor Margaret Young. Emma assists with research on legal issues in topic areas such as the role of international adjudication, the background to Australian litigation before the ICJ, and the impact of the cases in which Australia has been involved. She also assists with the administration of the project.
Emma recently received a PhD from the European University Institute, Italy. Her doctoral dissertation, 'Indigeneity, Law and Terrain: The Bedouin Citizens of Israel', explored the ways in which the international concept of indigenous peoples came to be applied to the Bedouin in Israel. Her research pursues a socio-legal agenda and employs legal, historical and anthropological methodologies. Her doctoral studies were supported by awards from the Socio-Legal Studies Association and the Council for British Research in the Levant.
This event is open to the public and everybody is welcome to attend, though everyone must register.

Seats are allocated on a strictly first come, first served basis.

If you find you can no longer attend please cancel your ticket registration, so that someone else can have your place.