TLI Seminar: 'Judging the Troops' with Prof. Surabhi Chopra
Description
TLI Seminar: 'Judging the Troops: Exceptional Security Measures and Judicial Impact in India' with Prof.
Surabhi Chopra.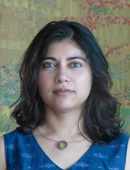 This talk examines a controversial national security measure: the use of the armed forces within domestic borders. Military policing blurs the boundaries between crime and war, and tends to entail greater use of force against individuals. It has received relatively little academic attention but deserves to be better understood. No democratic state has relied on military policing for longer than India. And within India, no region has been subject to military policing for as long as the northeastern state of Manipur. I analyze how military policing in Manipur has fostered abuse by the armed forces, which in turn has prompted litigation and judicial innovation. Based on my analysis, I critique dominant theories about the state's exceptional security powers. I advance two main claims. First, exceptional powers rarely remain exceptional; they eventually become the norm. Once deployed, these powers persist, and the license they provide seeps into broader habits of governance. Second, once normalized, exceptional powers become more vulnerable to judicial intervention. Judges becomes unwilling to accept the government's argument that these powers are always and only used to fight pressing threats. These powers eventually become a routine subject of judicial review. Even once judicial review becomes routine, however, judges tend to be more willing to help victims of abuse than to punish abusers.
---
Biography:
Surabhi Chopra is an Associate Professor at the Faculty of Law, Chinese University of Hong Kong. She researches national security laws, sectarian violence and the socio-economic rights of the poor. Her work centres on India with comparisons to other Asian countries. She examines how the law defines rights, how governments implement them and how courts respond when they are violated. Prior to joining academia, she trained as a barrister (Lincoln's Inn 2006) and practiced law in the UK and India. She also has considerable experience advising governments, multilateral organisations and NGOs on human rights law and policy. She has a law degree from Cambridge University, a Masters in Human Rights from the London School of Economics, and a BA in Anthropology from Harvard University.
All events are followed by a reception.
This event is open to the public and everybody is welcome to attend, though everyone must register.

Seats are allocated on a strictly first come, first served basis.

If you find you can no longer attend please cancel your ticket registration, so that someone else can have your place.