TNB LONDON | CASS (+ SHORT BEVERLEY) FOLLOWED BY Q&A WITH CASS PENNANT
Description
SCREENING OF BEVERLEY (SHORT) FOLLOWED BY CASS WITH SPECIAL APPEARANCE, BOOKSIGNING AND LIVE Q&A WITH CASS PENNANT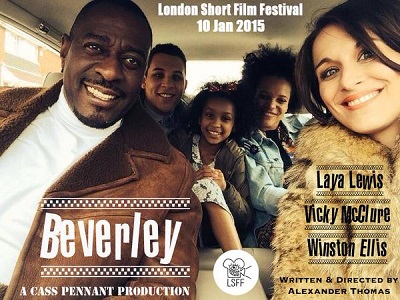 Short film Beverley written/directed by Alexander Thomas and produced by Cass Pennant, highlighting the identity problems of young people of mixed nationality in urban areas faced on a day-to-day basis in Britain before multiculturalism. Set against a backdrop of Britain's 2-Tone music era of 1980.
CAST: Layla Lewis (Skins), Vicky McClure (This is England)
DIRECTOR: Alexander Thomas
Click
here
for the trailer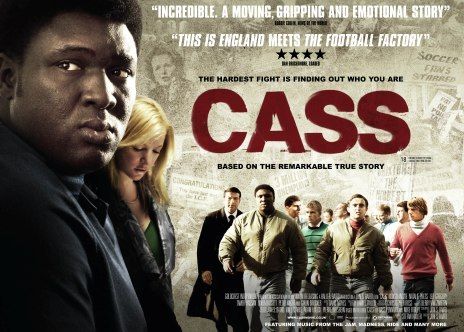 Dramatisation of the events surrounding the life of Cass Pennant; one of the best-known figures of the infamous West Ham hooligan outfit, the I.C.F. (Inter City Firm). Cass Pennant (Nonson Anozie
) was placed in a Dr. Barnados orphanage as a baby in 1950s London. A black child adopted by an elderly white couple, Cass was forced to endure constant racist bullying growing up. His pent-up rage exploded one day when he attended a West Ham game and becomes involved with Hammers hooligans as they take on a rival firm. Cass becomes hooked on the rush of the violence, as well as the acceptance and camaraderie. He quickly rises through the ranks of the West Ham hooligan element, later becoming head of the notorious Inter City Firm. As a six-foot-five black man in a predominantly white social group, he is picked out by the police during the government's clampdown on football hooliganism. After brushes with the law, Cass attempts to change the direction of his life by running a security firm. But old enemies are never far away.
CASS is a compelling film about the intriguing life of its subject and charts issues of class, race and masculinity across a number of decades, showcasing the seismic changes in British life.
CAST: Nonzie (Atonement), Natalie Press (ill Manors)
DIRECTOR: Jon S. Baird
CERT: 12
DUR: 108mins
Click
here
for the trailer
STRATFORD AND WEST HAM NEIGHBOURHOOD IN ASSOCIATION WITH THE NEW BLACK FILM COLLECTIVE
Part of Britain on Film, this event is supported by Film Hub London, managed by Film London and proud to be a partner of the BFI Film Audience Network funded by the National Lottery. For more information visit bfi.org.uk/britain-on-film