Description
TNB LONDON & THE BATTY MAMA PRESENT THE 'OTHER' TRINITY SEASON: A TECHNO-COLOUR TRILOGY OF MUSICAL FILM NIGHTS!
JESUS CHRIST SUPERSTAR + DRAG SING-A-LONG
The Andrew Lloyd Webber/Tim Rice rock opera about the life and death of Christ is brought to the big-screen after success on Shaftesbury Avenue and Broadway. The story of Christ's (Ted Neely) last week on Earth is told by a group of travellers who arrive in modern-day Jerusalem on a tour bus. Events are seen from the perspective of Apostle Judas (Carl Anderson), who betrays Jesus to the Judaic religious leaders in return for thirty pieces of silver. Songs include 'I Don't Know How to Love Him', 'Hosanna', 'Herod's Song' and the now-famous theme tune.
Dir: Norman Jewison
Cast: Ted Neely
,
Carl Anderson
,
Yvonne Elliman
,
Josh Mostel
,
Barry Dennen
Dur: 1hr 42mins
Guest:
Lasana Shabazz
(a multidisciplinary performance artist who has performed nationally and internationally with the likes of Manchester Art Gallery, Hampton Court and the Tate Britain)
Tix: £5 (+ booking fee) Limited 2-4-1 Offer!
***FREE ENTRY FOR BEST DRESSED ON THE DOOR***
Click here for the trailer
***PRAY + SLAY WITH PRIDE!***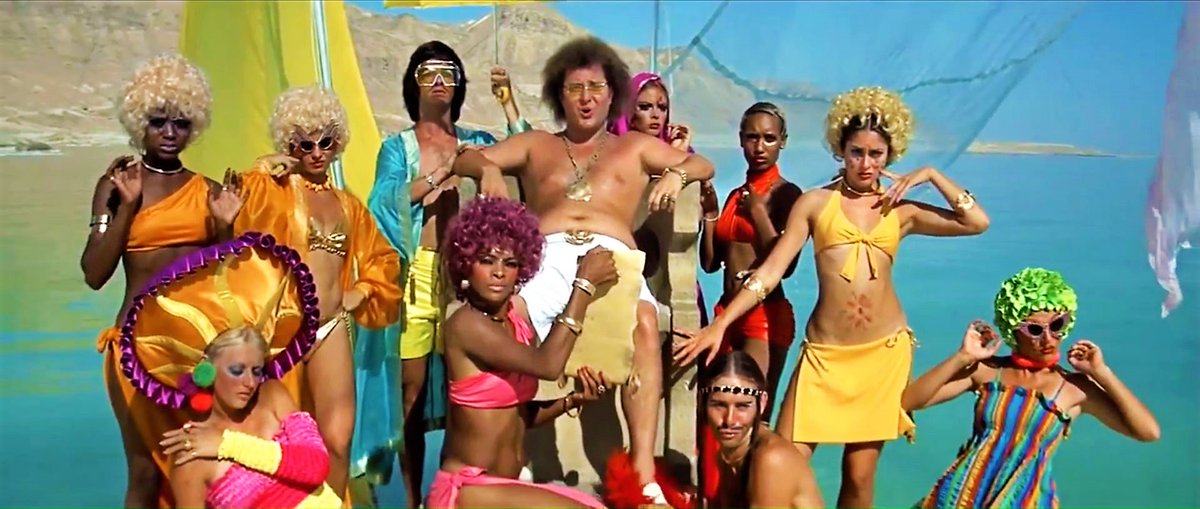 Screening as part of BFI Musicals! The Greatest Show on Screen, a UK-wide film season supported by National Lottery, BFI Film Audience Network and ICO.

bfimusicals.co.uk

#BFIMusicals