Event Information
Location
Midlands Arts Centre
Cannon Hill Park
Birmingham
B12 9QH
United Kingdom
British Nigerian poet-activist, Femi Nylander, journeys across West Africa to uncover the ghosts of a colonial killer whose spirit lives on.
About this event
African Apocalypse: Virtual Screening Tour is presented by The New Black Film Collective (TNBFC). A filmmaker Q&A and a discussion, with an illustrious panel of guest speakers from the world of academia, politics and activism, will follow the screening.
About the Filmmakers
The writer/director is Rob Lemkin, whose previous film Enemies of The People won the 2010 Sundance Film Festival World Jury Special Prize. The writer and protagonist is Femi Nylander and the producers are Geoff Arbourne and David Upshal. The film is made with the support of the BFI Doc Society Fund and BBC Arena.
African Apocalypse premiered at the London Film Festival, is currently released on BFI player and will be broadcast on BBC2 in 2021.
About the Film
When British-Nigerian poet and activist Femi Nylander discovered Joseph Conrad's Heart of Darkness, the novel that Barack Obama claims helped him understand why 'white people are afraid', he was immediately drawn to understanding this distorted vision of Africa. Embarking on a spiritual journey to Niger, Femi uncovers the violent legacy of the real-life counterpart to Conrad's novel, French Captain Paul Voulet, whose genocidal mission in 1898 can still be felt today, through subsequent generations of his victims. A brutal indictment of colonialism that never shies away from the horrifying terrorism Africans endured under colonial rule, African Apocalypse is a visually compelling, visceral experience that seeks to understand how our colonial past shapes our present with a passionate conviction that it doesn't define our future.
- Lynn Nwokorie, BFI London Film Festival
"Startling" **** - The Guardian
"Necessary & well-timed" ***** - The British Blacklist
"Harrowing but hugely important" ***** - Daily Express
About the Speakers
Sara Amanda Myers (Host) - activist & campaigner, known especially for the Human Zoo Boycott
Femi Nylander - Filmmaker
Dr Kehinde Andrews - Professor of Black Studies Kehinde is an academic, activist and author whose books include Back to Black: Retelling Black Radicalism for the 21st Century (2018). His first book was Resisting Racism: Race, Inequality and the Black Supplementary School Movement (2013).
Sa Ra Garvey - Social Commentator - The Black Opinion 
Daniel Alexander -Daniel Alexander is a multi-award winning independent filmmaker, writer and Director from Birmingham 
Ash Alves - UK Millennial  Blogger 
Darren Marshall - Social Commentator & Podcaster
Cast: Femi Nylander
Dir: Rob Lemkin
Cert: TBC
Dur: 1hr 27mins
Host: TBC
Panel: TBC
Tickets: FREE
Virtual Venue: Chapter Cinema
Participants will receive a link to join the event after registering.
This tour is in partnership with independent cinemas across the UK from Glasgow to London (Dec 14-20, 2020).
Choose as many free screenings as you like to support. Alternatively, you can contribute to the impact campaign now by paying for a rental from BFI Player. By joining us, you are joining the demand for change!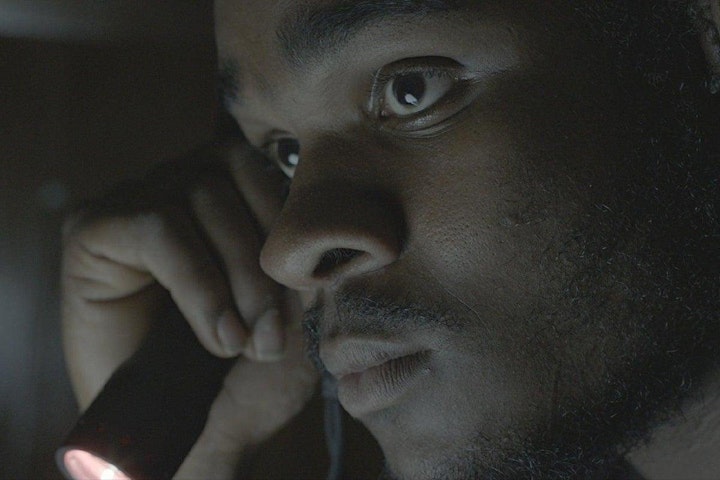 Date and time
Location
Midlands Arts Centre
Cannon Hill Park
Birmingham
B12 9QH
United Kingdom
Organiser of TNBFC | AFRICAN APOCALYPSE VIRTUAL SCREENING TOUR (BIRMINGHAM)