Event Information
Location
Chapter Arts Centre
Market Road
Cardiff
CF5 1QE
United Kingdom
British Nigerian poet-activist, Femi Nylander, journeys across West Africa to uncover the ghosts of a colonial killer whose spirit lives on.
About this event
African Apocalypse: Virtual Screening Tour is presented by The New Black Film Collective (TNBFC). A filmmaker Q&A and a discussion, with an illustrious panel of guest speakers from the world of academia, politics and activism, will follow the screening.
About the Filmmakers
The writer/director is Rob Lemkin, whose previous film Enemies of The People won the 2010 Sundance Film Festival World Jury Special Prize. The writer and protagonist is Femi Nylander and the producers are Geoff Arbourne and David Upshal. The film is made with the support of the BFI Doc Society Fund and BBC Arena.
African Apocalypse premiered at the London Film Festival, is currently released on BFI player and will be broadcast on BBC2 in 2021.
About the film
When British-Nigerian poet and activist Femi Nylander discovered Joseph Conrad's Heart of Darkness, the novel that Barack Obama claims helped him understand why 'white people are afraid', he was immediately drawn to understanding this distorted vision of Africa. Embarking on a spiritual journey to Niger, Femi uncovers the violent legacy of the real-life counterpart to Conrad's novel, French Captain Paul Voulet, whose genocidal mission in 1898 can still be felt today, through subsequent generations of his victims. A brutal indictment of colonialism that never shies away from the horrifying terrorism Africans endured under colonial rule, African Apocalypse is a visually compelling, visceral experience that seeks to understand how our colonial past shapes our present with a passionate conviction that it doesn't define our future.
- Lynn Nwokorie, BFI London Film Festival
"Startling" **** - The Guardian
"Necessary & well-timed" ***** - The British Blacklist
"Harrowing but hugely important" ***** - Daily Express
About the Speakers
Yvonne Connikie (Host) - film curator and programmer from Wales.
Rob Lemkin - Writer and Director (see above)
Femi Nylander - Writer and Narrator(see above)
Abu-Bakr Madden Al-Shabazz - Education Consultant, Comparative Sociologist and World Historian in the Black and African experience from prehistory to the contemporary. He was the first person to run a Black History Course for this organisation while running a successful Black History Studies programme at Cardiff University for 9 years and his now a Visiting Senior Fellow Lecture for the Cardiff School of Social Sciences in Race & Education and Staff Developmental Training.
Fez Mohamed Miah - filmmaker and educator for 10 years based in Wales. His recent work includes working closely with community groups surrounding the BLM movement as well as developing advocacy projects for marginalised and rural communities.
Latifah Charles - Youth and Community worker for 27 years. Promoter, radio presenter and qualified Occupational Therapist.
Andrew Ogun -  a 22 year old writer, musician, poet, activist and creative director from Newport  
----------------------------------------
Info
Cast: Femi Nylander
Dir: Rob Lemkin
Cert: TBC
Dur: 1hr 27mins
Tickets: FREE
Virtual Venue: Chapter Cinema
Running Order
6.00pm Film Starts
7.30pm Intermission
7.45pm Panel starts
9.00pm Event Ends
Participants will receive a link to join the event after registering. Film will be available to watch for 48hrs.
This tour is in partnership with independent cinemas across the UK from Glasgow to London (Dec 14-20, 2020).
Choose as many free screenings as you like to support. Alternatively, you can contribute to the impact campaign now by paying for a rental from BFI Player. By joining us, you are joining the demand for change!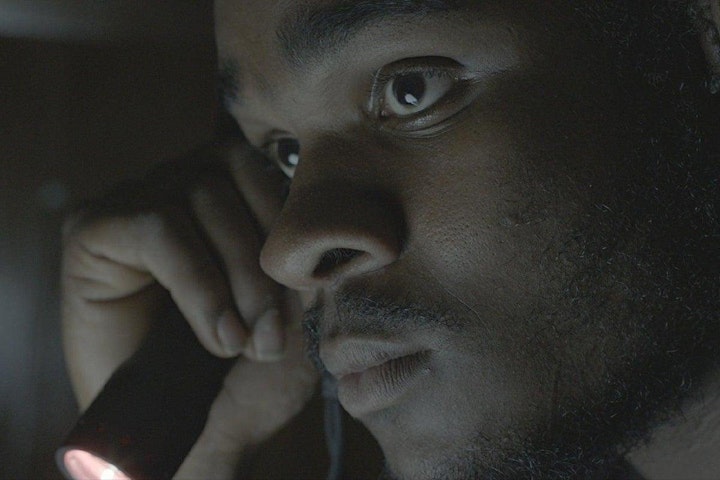 Date and time
Location
Chapter Arts Centre
Market Road
Cardiff
CF5 1QE
United Kingdom