Description
what3word's Giles Rhys Jones will be tackling another huge topic at TNN (The New Normal) on December 5th - the future of location.
In their own words what3words: "...is the simplest way to talk about any precise location. Our system has divided the world into a grid of 3m x 3m squares and assigned each one a unique address made of just 3 words. Now everyone and everywhere has a reliable address." Sounds simple but it's anything but when poor location hampers economic growth and development, restrict social mobility and affect people's income and security.
Besides explaining big moves in the location industry, Giles will demonstrate how what3words is changing the futures of massive businesses like Mercedez-Benz, Land Rover and tiny organisations like The U.N. Giles has also spent 20 years in advertising so he may also have a few words to say on the state of things there (please bring your own popcorn...)
TNN is also about networking and looking for answers so think about issues you need help with. Have you heard about the 'Help Board'? You will. Perhaps you want a mentor? Perhaps you're looking for a co-working space? Whatever it is, the group are here to help so be bold and ask away. TNN also helps you sell in ideas more successfully thanks to its training at every 'speak-up'. Look out for Lisette from Sandler Training on how to sell in complex ideas to clients. In-house or in-agency, you will enjoy any TNN "Speak-up".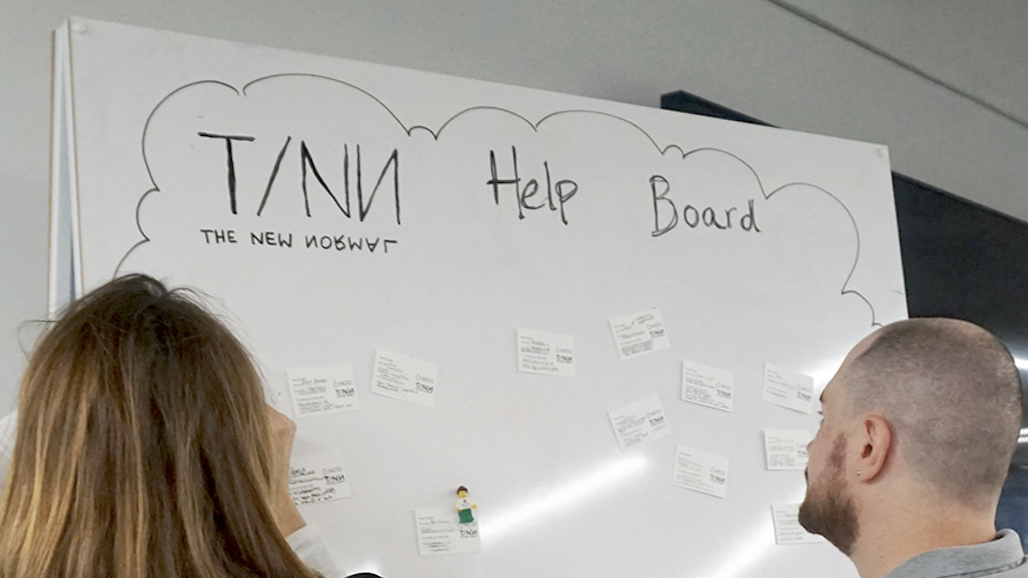 NOTE: There are 50 seats and priority will be given to TNN members. Tea/coffee and pastries will be provided by the amazing folks at Moo. It's an early start so please make sure you really can attend on time before snagging a ticket. No flaking please; remember if you take a spot you are stopping someone else.
About Giles
This is Giles...

Giles is CMO for what3words
Giles has spent 20 years in advertising, the last 10 at Ogilvy & Mather Worldwide, one of the largest and most awarded agencies in the world. Specializing in global digital strategy his clients included Unilever, Dove, IBM, HP, British Airways, Cisco & Philips. With them, he has won awards for groundbreaking integrated, digital, mobile, social, outdoor campaigns and developed a brand inspired prime time entertainment TV show. He loves innovative new approaches helping to set up teams, divisions & agencies including, Saatchi Vision, Agency.com, AgencyRepublic, Ogilvy Labs UK, Ogilvy Entertainment UK.
About TNN
TNN is a private community and online resource/hub (powered by Slack) that provides a curated selection of live-streamed events, exclusive PoVs, analyst round-ups, reports, job openings, interviews with high profile business leads, single topic 'must-read' roundups, exclusive offers, impromptu evening drink events and career advice from a range of professionals throughout the year. Ask questions, search for inspiration, network, or ask for help - the varied community has got your back. Sign up here: hereforth.com/tnn
SUPPORT TNN SPONSORS: Moo, Knomo, Natalka Designs, Firebox, Sandler Training
>>>>>>>>>
Got a question? Want to speak in the future? Know someone who should? Contact Paul here.
Want to host a special TNN at your agency/business? Contact Paul here.