Description
Twitter's EMEA VP and veritable orator, Bruce Daisley, is going to talking about the future of work for the January 16th TNN (The New Normal).
Work is a big subject for everyone whether you are in charge of 5000 or it's just you - everyone has an opinion and there are more options than ever before so why are we so unhappy with where we spend upwards of eight hours a day? Bruce is going to talk about the science of happy work cultures and give some practical steps to make work more productive for you. Knowing Bruce there will also be some surprises along the way too...
TNN 'Speak-Ups' are also about networking and looking for answers so think about issues you need help with. Have you heard about 'Paracetamol'? You will. Perhaps you want a mentor? Perhaps you're looking for a co-working space? Whatever your pain is, TNN is here to help so be bold and ask away. TNN also helps you sell in ideas more successfully thanks to its training at every 'Speak-Up'. Look out for Lisette from Sandler Training on how to sell in complex ideas to clients. Whether in-house, agency, small business or entrepreneur, you will enjoy any TNN 'Speak-up'.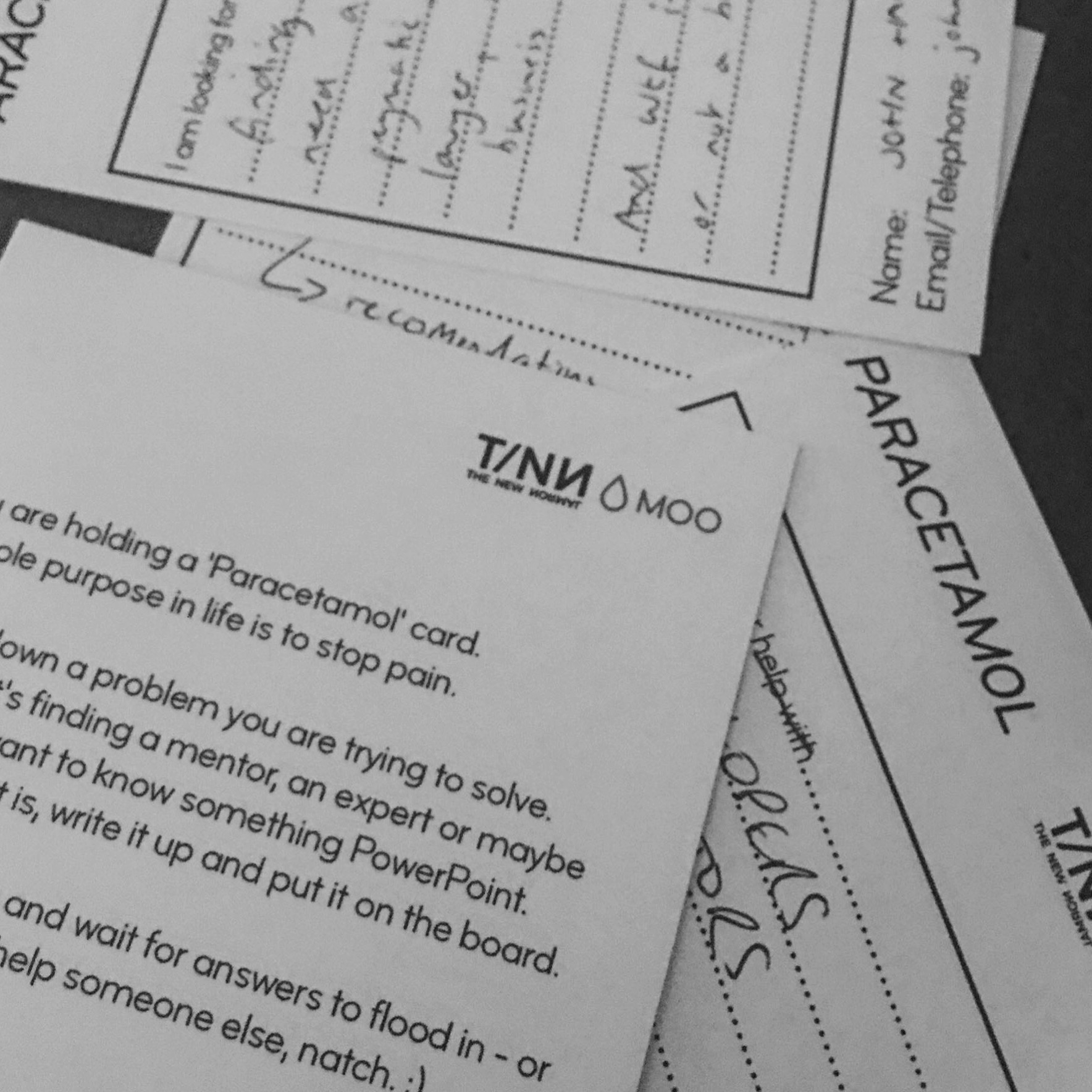 NOTE: There are 50 seats and priority will be given to TNN members. Tea/coffee and pastries will be provided by the amazing folks at Moo. It's an early start so please make sure you really can attend on time before snagging a ticket. No flaking please; remember if you take a spot you are stopping someone else.
About Bruce
This is Bruce...
Bruce joined Twitter in 2012 having previously run Google's display business. The thing to know about Bruce is that everyone wants to work for him - literally - he tops polls and existing or ex-co-workers rave about him. One of the nicest people I have met, Bruce also worked at Emap and Bauer before his time at Google and Twitter. The man gets passion which is why I wasn't shocked when his podcast began getting serious accolades and reaching the top spot on the iTunes charts. Download episodes of 'Eat, Sleep Work Repeat' here.
About TNN
TNN is a private community and online resource/hub (powered by Slack) that provides a curated selection of live-streamed events, exclusive PoVs, analyst round-ups, reports, job openings, interviews with high profile business leads, single topic 'must-read' roundups, exclusive offers, impromptu evening drink events and career advice from a range of professionals throughout the year. Ask questions, search for inspiration, network, or ask for help - the varied community has got your back. Sign up here: hereforth.com/tnn
SUPPORT TNN SPONSORS: Moo, Knomo, Natalka Designs, Firebox, Sandler Training, Sliced Bread Animation
>>>>>>>>>
Got a question? Want to speak in the future? Know someone who should? Contact Paul here.
Want to host a special TNN at your agency/business? Contact Paul here.