Location
Principal Seminar Room 01, Reid Building
The Glasgow School of Art
167 Renfrew Street
Glasgow
G3 6RQ
United Kingdom
Description
Glasgow Debate: Does practice make perfect in place?

Wednesday 1 October 2014, 6.00-8.00pm. Drinks reception from 5.30pm
'We know what to do, so why don't we do it?' - this quote from a speaker in our 2013 Edinburgh debate summarises the frustration many have with how we practice placemaking. What is it about how we learn about place and how we practice placemaking that stops us having a holistic approach to place?
Join us in Glasgow and make your contribution to the debate.

Speakers:
Chair: Sophia de Sousa, Chief Executive, The Glass-House Community Led Design
Venue: Principal Seminar Room 01, Reid Building, The Glasgow School of Art, 167 Renfrew Street, Glasgow G3 6RQ
Follow the debate on Twitter with @GlassHouseCLD and tweet using the #GHdebate hashtag
Local partners: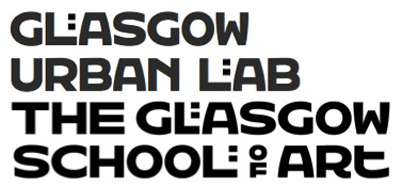 More about the Debate Series 2014/15

In partnership with the Open University and the Academy of Urbanism, The Glass-House Debate Series 2014/15 'To a More Ambitious Place' seeks to question and explore our ambitions for our places.
How can we achieve our ambitions for our places and what are those things – in our culture, governance and practice – that are stopping us from fulfilling our goals?
Our Series will bring together a diverse audience and a range of perspectives in placemaking to debate the issues, challenge thinking and stimulate lively discussion in four cities: Glasgow, Sheffield, Bristol and London.
For more information on the other Debates see our website: http://www.theglasshouse.org.uk/debate-series-2014-15/