Gather with like-minded Catholic men for a weekend of spiritual, intellectual and physical refreshment!
About this event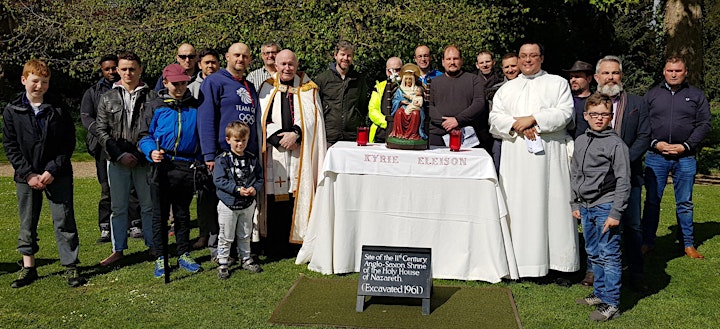 "I think of myself as a pilgrim through life. I came from nothing, I shall be here sixty, seventy or possibly more years, and then I shall no longer be here. My stay here has a clear beginning and a definite end. It seems clear, and it becomes increasingly clearer, that I do not belong to this world, well, at least, not permanently. What I am and do when I am here is important, no doubt, but I do not remain. I move on; I am a pilgrim." To Be A Pilgrim - A Spiritual Notebook ~ Basil Hume O.S.B
Programme - may be subject to change
Friday
18:00 – arrival, check in, informal welcome
18:30 – evening meal
19:30 – drinks and social time
22:00 – night prayer
Saturday
07:45 – Mass
8:30 – breakfast
9:30 – formal welcome and introductions
9:45 – first talk and Q&A
11:00 – break
11:30 – second talk and Q&A
13:00 – lunch
14:00 – third talk and Q&A
15:15 – break
15:45 – panel of speakers
16:30 – Adoration & confessions
17:30 - Free time
18:30 – evening meal
19:30 – evening reflection, drinks, social time
22:00 – night prayer
Sunday
08:00 – morning prayer
08:30 – breakfast
09:30 – fourth talk and Q&A
11:00 – break, head to the Catholic Shrine site
12:00 – Mass
13:00 – lunch
14:00 – procession along the Holy Mile, to the Abbey grounds
15:00 – Benediction
16:00 – conclusion and farewells
Speakers
Dr Sebastian Morello: Pilgrimage as a Sign of Contradiction in our Times.
Sebastian Morello holds a B.A. in philosophy from the Open University, and M.A. and Ph.D. degrees in philosophy from the University of Buckingham, where he was trained by Sir Roger Scruton.
He is a lecturer, columnist, and popular public speaker on both sides of the Atlantic. His writing has been featured in The Catholic Herald and The Catholic World Report, and he currently works as the Essays Editor for The European Conservative, for which he is also a columnist and wine reviewer. He was recently elected a Fellow of the Department of Politics at Princeton University, a post he will take up next year.
Dr. Morello is the author of The World as God's Icon (Angelico Press, 2020) and a contributing author of From Benedict's Peace to Francis's War (Angelico Press, 2021), Luther and his Progeny (Angelico Press, 2017) and Beyond McDonaldization: Visions of Higher Education (Routledge 2017).
He lives in Bedfordshire with his wife and children.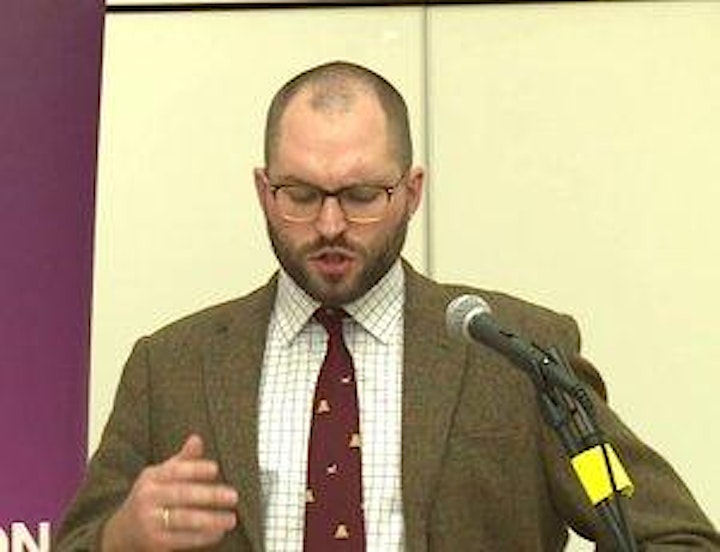 Pierpaolo Finaldi: The Pilgrim Father - Leader of the Family Pilgrimage
Pierpaolo Finaldi is the CEO of The Catholic Truth Society, a regular guest on EWTN global Catholic TV, a Catholic Herald top 100 trailblazer Catholic, a husband and father of seven.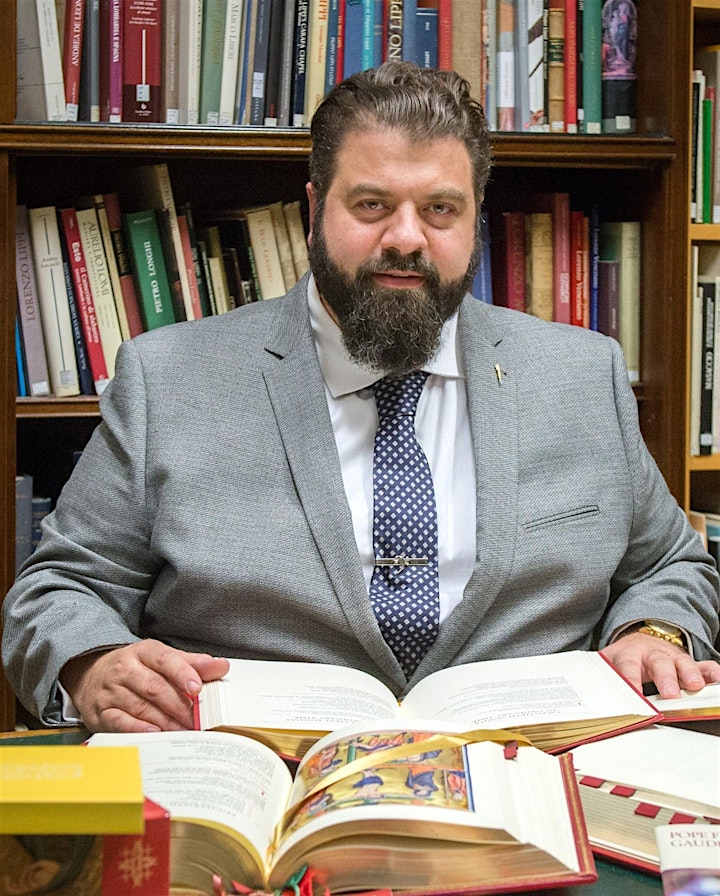 Maj. David Baldwin, MBE, "He Who Would Valiant Be!" - Stepping Out On Pilgrimage.
David Baldwin is the author of twelve Pilgrim guides, published by the Catholic Truth Society (including The Holy Land, Lourdes, Santiago de Compostela, Why Pilgrimage?).
Born in Nairobi, Kenya and educated at St Mary's School, Nairobi, Kenya, then The Oratory School, Reading, UK and finally The Royal Naval Staff College, London. He served as a commissioned officer in the Royal Marines for 25 years, and 2 ½ years in the Sultan of Oman's Armed Forces, and saw active service Aden, Tanganyika, Falkland Islands War. He was awarded the MBE for "Services to the Royal Marines".
David is also co-founder of a small Christian charity, St Peter's Life-Line, working for the past twelve years supporting an impoverished and marginalised community in NE Kenya.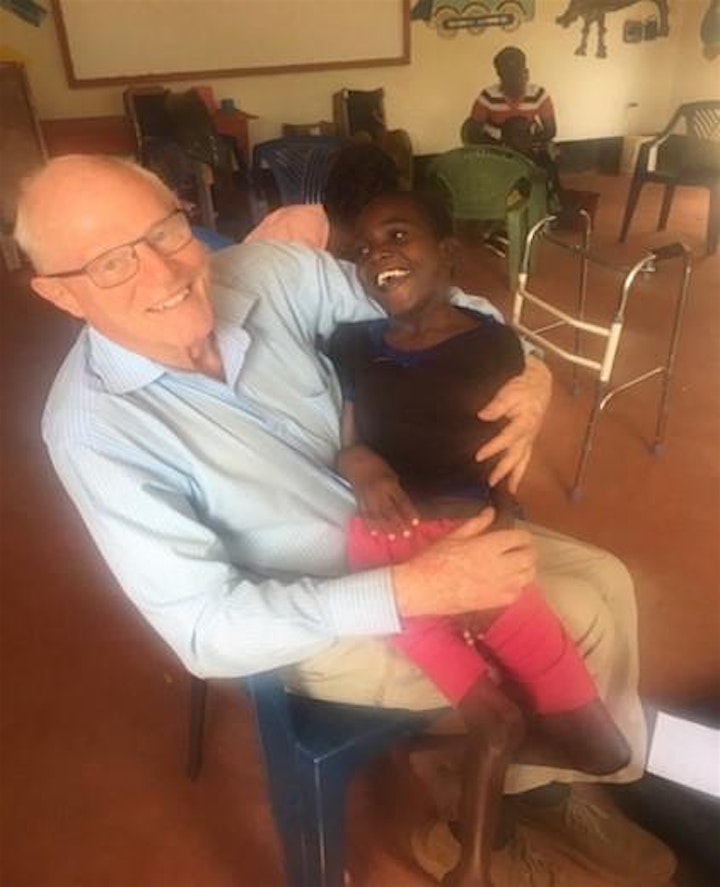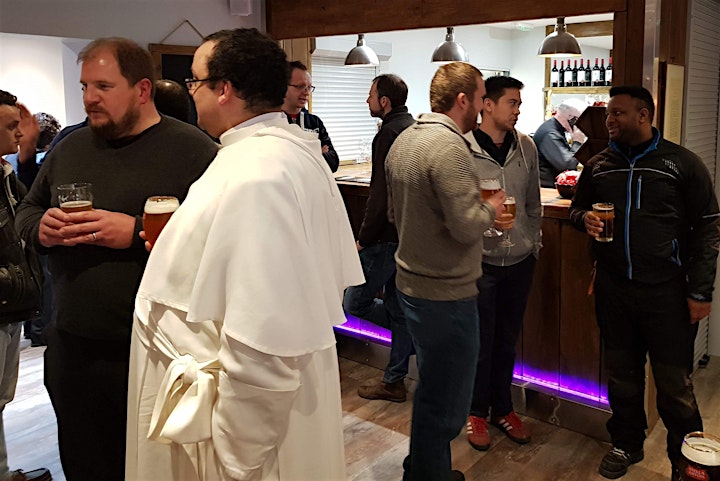 Accommodation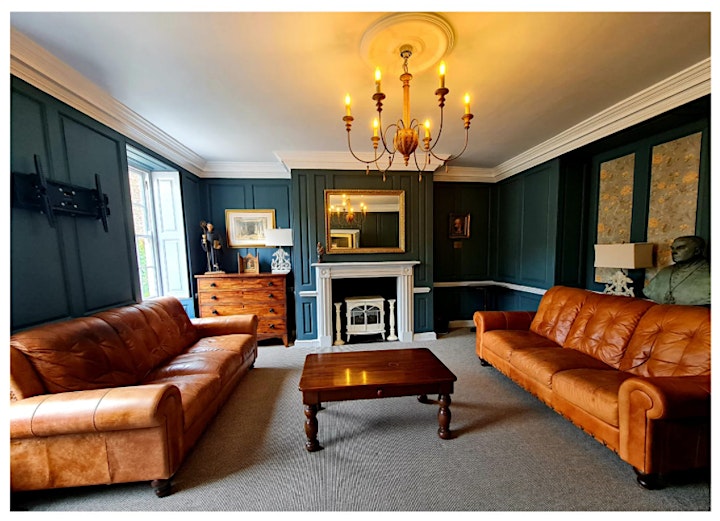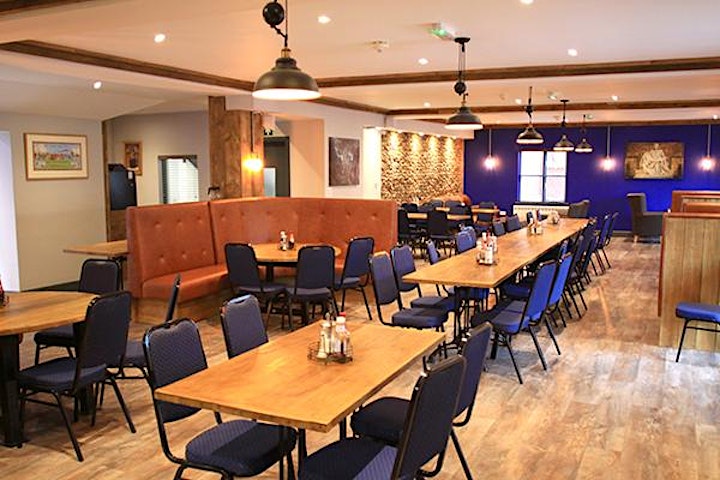 Organiser of "To Be a Pilgrim" - Man and the Call to Pilgirmage