Description
"To Bid or not to Bid?", that is the question. While the answer to this is not always obvious, it can save your business (large or small) time, money and resources. Tenders may well be in the "sweet spot" of your business plan, a high valued contract may seem extremely lucrative, but completing successful bids requires effective bid strategy, time and money.
So how do you know when to bid? Several factors should be taken into consideration.
You should ask yourself;
Do I meet the financial requirements?
Is TUPE involved?
What is TUPE?!
Have I delivered this service before?
Will I need to form a consortium?
Asking and answering these questions, and more, before participating in and preparing your Bid documents can make all the difference between a Successful Bid and wasted time/money/resources.
This session has been designed to introduce you to a formal Bid/No Bid process, to help you implement one that works for you and your business and to help you decide if the bids you are looking at are, indeed, worth the investment.
Topics that we will discuss include;
Key factors in deciding when to Bid
Mandatory Requirements
Financial Requirements
TUPE (We will introduce the topic and talk about its importance in tendering. However, we do not give advice and recommend seeking legal counsel on this matter)
Knowing your competitors and much more
Come prepared to take notes! This session is guaranteed to change the way you bid.
Agenda:
18:00 - Arrive at RichMix
18:30 - 19:30 - To bid or not to bid
19:30 - 19:45 - Q & A
Speaker Profile - Jessica Ashun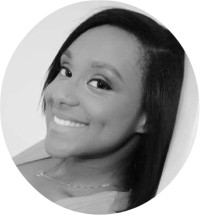 Jessica joins the Supply Ready team after spending many years managing, coordinating and writing million pound bids and proposals for start-up, not-for-profit and well-established private companies in the UK and USA. Jessica has worked for Manpower Direct UK Ltd, MyLocum and various consultancies as a key component in their respective bid management strategies.
Having worked in a number of sectors, identifying and responding to tender and proposal opportunities, (amongst other things), Jessica was exposed to and developed strategies to overcome many of the challenges that end to end bid management can present to a Business. Jessica's expertise and knowledge allowed her to develop a deep understanding of all aspects of the process, as well as understanding the key elements buying organisations valued and expected from their suppliers.
Now as part of the Supply Ready team, Jessica is using her extensive and first-hand experience to help growing businesses understand how to participate in the tendering process and secure winning bids.
Her in-depth knowledge of the process and passion for supporting businesses in their B2B growth is evident as within her first three months in the team, Jessica has been able to provide such support and guidance to various companies through her bespoke workshops and dedicated one-to-one sessions that they are now being accepted onto preferred supplier lists, able to identify and analyse tendering opportunities and most importantly confident enough to respond to tenders.
Please note:
Although we are a welcoming bunch the Supply Ready Support is only available to businesses that are based in Tower Hamlets.