Description
This event is now sold out. Please click here if you would like to join the waiting list.
Capitalism is driving us to disaster. Our planet is heading for a terrifying environmental cataclysm – and our economic system is responsible. The defining characteristic of capitalism is perpetual economic growth. And while it has brought us wonderful benefits, including improved health, wealth and opportunities to travel and experience the world, ever-increasing production and consumption – inherent in capitalism – are an existential threat to life on our planet. The more we produce and consume, the more energy we need – and renewables can't keep pace. Unless we abandon capitalism now, we will inevitably continue to drive up the demand for fossil fuels. According to some scientific predictions, human civilisation could completely collapse by 2050 if we don't take drastic action to stop climate change now. We must end capitalism before it's too late.
That's the view of the anti-capitalist eco-warriors. But while it's undeniable that capitalism has contributed to our current climate crisis, it has also proven to be history's most effective way of solving our problems. According to capitalism's defenders, there is almost no challenge capitalism hasn't met. It has helped defeat disease and has lifted billions out of poverty – and there's no reason why the dynamism of the marketplace can't be harnessed to bring our carbon emissions down to zero. For example, until recently solar panels were impossibly expensive; now they are cheap and helping us transition away from fossil fuels. Our system of competitive, open markets gives strong incentives for the world's brightest minds to find creative solutions to climate change. So don't listen to the doomsayers who want to rip up our economic system. Capitalism is not the problem; it's the solution.
Join us on Thursday January 30th to hear George Monbiot, Farhana Yamin, Adair Turner and Tony Juniper debate the single most important issue we face as a civilisation.
Speakers For The Motion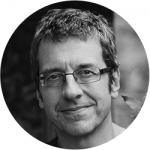 George Monbiot
Guardian journalist and polemicist
Guardian journalist and polemicist, whose bestselling books include Captive State: The Corporate Takeover of Britain; The Age of Consent: A Manifesto for a New World Order, and most recently Out of the Wreckage, which argues for a new politics based on scientific findings proving that humans are by nature supreme altruists and cooperators.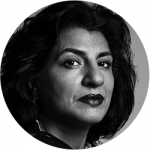 Farhana Yamin
International environmental lawyer and leading activist in the Extinction Rebellion protests
Leading activist in the Extinction Rebellion protests. She is also an international environmental lawyer and expert on climate change policy, and has worked on several international treaties over the past three decades, including the Paris climate agreement. In April, she was arrested after gluing herself to Shell's headquarters. She is one of the co-authors of This Is Not A Drill: An Extinction Rebellion Handbook.
Speakers Against The Motion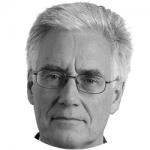 Adair Turner
Chairman, Institute for New Economic Thinking
Chairman of the Institute for New Economic Thinking and former chair of the Financial Services Authority and the CBI. He played a leading role in the redesign of global banking regulation following the 2008 financial crisis. The author of Between Debt and the Devil: Money, Credit, and Fixing Global Finance, Lord Turner has been described by The Economist as "as a man for all policy crises".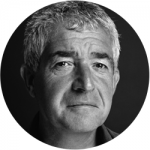 Tony Juniper
Sustainability adviser
Sustainability adviser and former executive director of Friends of the Earth. He is the author of What Has Nature Ever Done For Us: How Money Really Does Grow on Trees; What Nature Does For Britain and Rainforest: Dispatches from Earth's Most Vital Frontlines. He is is co-author with HRH Prince of Wales of Harmony: A New Way of Looking at Our World. Earlier in 2019 he was appointed Chair of Natural England by former Environment Secretary Michael Gove.
CHAIR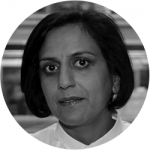 Ritula Shah
BBC journalist and broadcaster
Award-winning BBC journalist and broadcaster. She is the main presenter of the World Tonight, Radio 4's main evening news programme, which focuses on domestic politics and international affairs. She has presented the programme from all over the world and is passionate about bringing global stories to the widest possible audience. Shah is also a regular presenter of the political panel programme, Any Questions, and has made a number or documentaries and series for Radio 4.
Speakers are subject to change.