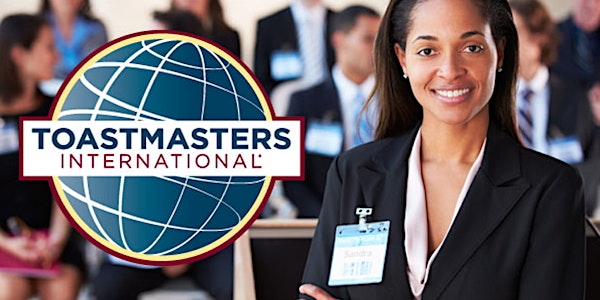 Toastmasters - A great way to develop your Event Planning skills online
If you're looking to build on your event planning skills why not join our club and reap the benefits of organising regular events?
About this event
Are you planning a career in Event Management or Planning?
Do you want to fill your CV with different project examples?
Are you looking to develop your organisational, leadership and communication skills?
Toastmasters could tick a lot of boxes in your career wish list!
You may or may not have heard of Toastmasters, or maybe you associate it with building confidence and public speaking skills. This is certainly a major part of it but another benefit to being a member of Toastmasters are the fabulous opportunities to develop and build your leadership and planning skills.
Toastmasters International is a worldwide not-for-profit organisation that helps members develop their speaking and leadership skills using their bespoke educational programme called Pathways. There are clubs all over the world and Stirling Speakers is one of them.
Pathways is one route to developing your skills but another route is through getting involved with organising events and activities at a local level as well as at regional and even international levels. Events such as Open Nights, Contests, Training Workshops, Conferences and PR activities including social media, podcasting, blogging and vlogging to name a few.
Stirling Speakers is great starting point as we are a growing club with an energetic and enthusiastic membership brimming with ideas. So while we offer a safe, supportive environment for you to practice public speaking and build up your confidence, we provide a platform to develop many other skills too.
Come along and see Stirling Speakers in action and chat to our members. Our regular meetings follow a structured, tried-and-tested format, which introduces participants to the skills and techniques of confident speaking. The meetings are designed to help all levels and development is at each individual's own pace.
Members are encouraged to practice their speaking skills, using the guided Pathways programme and with lots of encouragement and helpful feedback. Areas covered include:
dealing with nerves
body language and vocal variety
impromptu and prepared speaking
watching your language and keeping to time!
Your first 3 visits are free of charge so you can try it out and see if it's right for you. If you do decide to join, your membership fee will roughly equate to the price of a coffee and cake per meeting so is an affordable and worthwhile investment in your future.
As soon as you become a member you can get involved in helping to run club meetings and assisting club officers with various activities and much much more.
We run hybrid meetings and those attending in person meet at The Mayfield Centre, Stirling. If you would prefer to attend in person please email stirlingspeakers@gmail.com for the full address. Register now to receive the Zoom link for our next meeting.
Stirling Speakers is based in Central Scotland, UK, meet every 2nd and 4th Monday of the month from 7pm - 9pm (BST) and are members of Toastmasters International.
If you haven't heard of Toastmasters click this link to find out more or watch the short clip below to hear what other people have to say about it.
https://www.toastmasters.org/