Meet Toby Harnden author of First Casualty: The Untold Story of the Battle That Began the War in Afghanistan
About this event
The West is in shock. Al-Qaeda has struck America on 9/11 and thousands are dead.
Best-selling author Toby Harnden tells the gripping and incredible story of the six-day battle that began the War in Afghanistan.
Within weeks, UK Special Forces enter the fray in Afghanistan alongside the CIA's Team Alpha and US troops.
Victory is swift, but fragile. Hundreds of jihadists surrender and two operatives from Team Alpha enter Qala-i Jangi – the 'Fort of War' – to interrogate them. The prisoners revolt, one CIA man falls, and the other is trapped inside the fort. Seven members of the SBS – elite British Special Forces – volunteer for the rescue force and race into danger and the unknown.
The six-day battle that follows proves to be one of the bloodiest of the Afghanistan war as the SBS and their American comrades face an enemy determined to die in the mud citadel.
Superbly researched, First Casualty is based on unprecedented access to the CIA, SBS, and US Special Forces.
Toby recounts the story of that first battle and how the haunting foretelling it contained – unreliable allies, ethnic rivalries, suicide attacks, and errant bombs – was ignored; fuelling the twenty-year conflict to come.
'Gripping ... A terrific action narrative' - Max Hastings
'Reads like a Tom Clancy thriller, yet every word is true ... This is modern warfare close-up and raw' - Andrew Roberts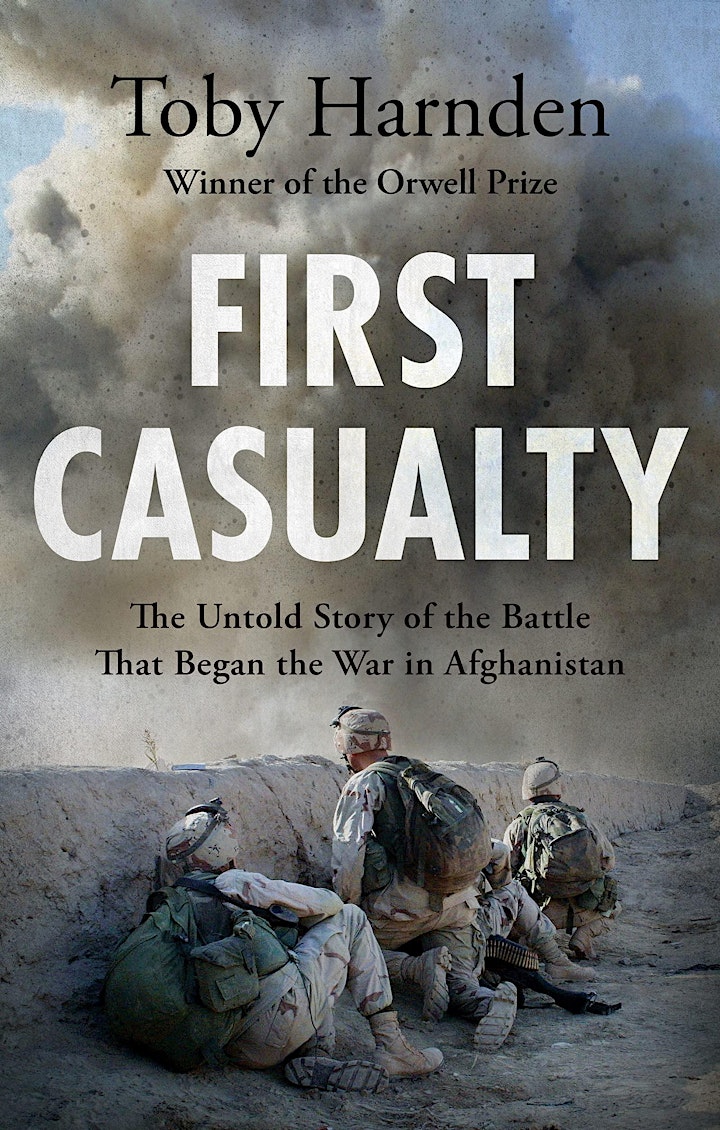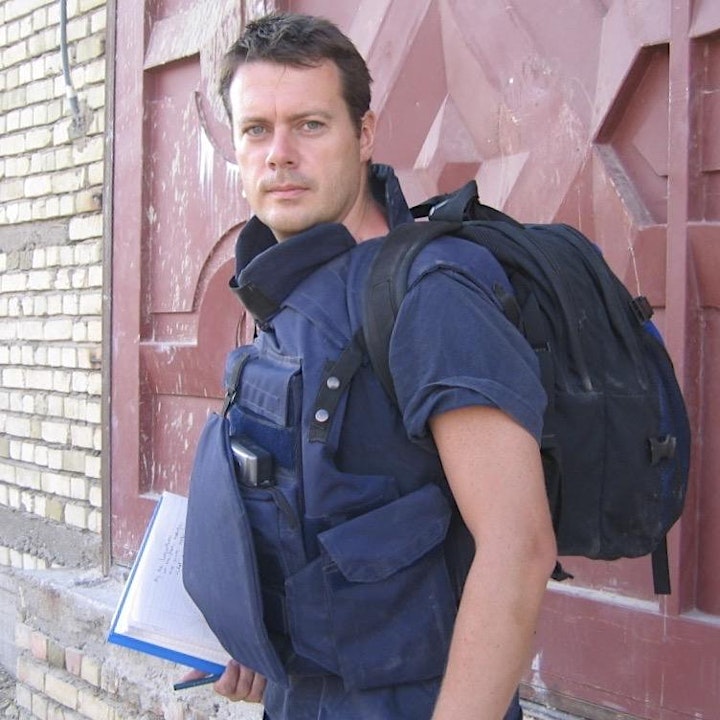 About Toby
Toby Harnden is a winner of the Orwell Prize for Books.
A former foreign correspondent for The Sunday Times and the Daily Telegraph who reported from 33 countries, he specialises in terrorism and war.
Born in Portsmouth, Toby was imprisoned in Zimbabwe and prosecuted in Northern Ireland for protecting confidential Army sources.
He holds a First Class degree in Modern History from Oxford and spent a decade as a Royal Navy officer before becoming a journalist.
Listen to Toby on the Company of Makers' podcast.
Live Talk
Toby will share his insight into the little-known battle that started the war in Afghanistan.
Hosted by Company of Makers' co-founder Steve Bomford and writer and artist Dan Thompson.
Interactive Q&A
Toby's talk will be followed by an interactive Q&A session so you'll have the opportunity to get involved and he'll answer as many of your questions as we can squeeze in.
Win a copy of Toby's book
For your chance to win, all you need to do is come along to the talk, we'll be having a prize draw on the night.