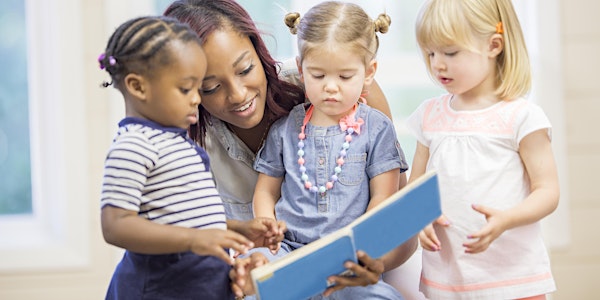 Toddler Talk Digital Workshop (On 31 Jan 2022) Hampshire (EH)
Toddler Talk Digital Workshop – this session explores the importance of supporting and developing your toddler's speech and language.
About this event
Toddler Talk – this 1½hr workshop is available to parents and carers of children aged 2 to 3 years.
This one-off interactive session will help you discover how children's speech and language develops, and will give you different ideas of how you can support your child.
How do we learn to talk? You will find out the answer and learn how you can support your child's language development and help them learn new words. Your child learns more easily when they are playing - you will learn new games and activities that you can play together and have fun. There are lots of things that you can do during everyday life to help your child to talk more.
The workshop will cover:
• How does your toddler communicate?
• Developing attention, listening, and understanding skills;
• Encouraging talk – chat, play, read;
• Developing pronunciation;
• The value of practical activities such as songs and games.
N.B. This workshop is open to all parents and carers of babies and children registered with a Southern Health NHS Foundation Trust, Health Visiting team.
Please purchase your own Family ticket.
The workshop will be live and interactive - once you have booked your space you will receive a confirmation email, and details on how to access the workshop will be sent a few days before the event.
Tickets to this digital workshop are free and spaces are limited – if you can no longer attend please cancel your space promptly to allow others to access the workshop.