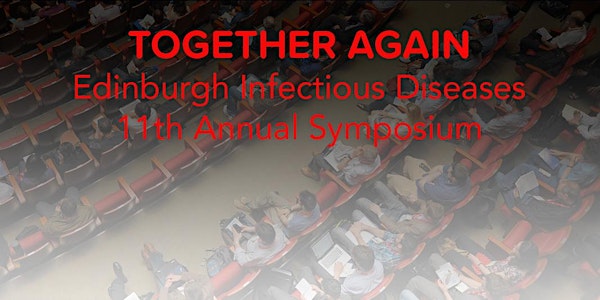 Together again - 11th Annual Edinburgh Infectious Diseases Symposium
Location
The Roslin Institute
Easter Bush
Edinburgh
EH25 9RG
United Kingdom
We are delighted to announce that we will host the 11th Annual Edinburgh Infectious Diseases Symposium on Thursday 23 June 2022.
About this event
We are delighted that this will be our first in-person symposium for 2 years, and are looking forward to welcoming you to the Roslin Institute for the event.
We will also make the talks available online for those who are not able to be with us in person. Please select the "online only" ticket option when registering if you will joining us virtually.
Ker Memorial Lecture
We are particularly pleased that the Ker Memorial Lecture will be given by Professor Dame Sarah Gilbert from the University of Oxford, who will speak about her pioneering work to develop the Oxford AstraZeneca Covid-19 vaccine.
And as is customary we will also hear from the winner of the Ker Memorial Prize, awarded for the best PhD thesis in infectious diseases submitted in 2021.
Poster sessions
There will also be poster sessions, and we very much encourage all students and postdocs to present their work. Prizes will be awarded for the best presentations in each category.
Please indicate when registering if you would like to bring a poster. If possible, please give the title, authors and affiliations, but if these details are not available yet, you can submit them later.
Edinburgh speakers
Kate Cuschieri, Royal Infirmary of Edinburgh
Katerina Guschanski, School of Biological Sciences
Ian Laurenson, Royal Infirmary of Edinburgh
Vasso Makrantoni, Infection Medicine
Beth Mills, Centre for Inflammation Research
Liam Morrison, Roslin Institute
Richard Sloan, Infection Medicine
Lonneke Vervelde, Roslin Institute
David Smith, Moredun Research Institute
Prerna Vohra, School of Biological Sciences
Farren Yero, Institute for Advanced Studies in the Humanities / Duke University
Lightening talks from early career researchers
Updated information on speakers and the timings for the symposium will be added to the event website as they become available.
11th Annual Edinburgh Infectious Diseases Symposium
How we use your information when registering for an event
We will use your personal data to allow us to process your registration, because by registering for the event you give us your consent to do so.
We will use the contact details you provide to communicate with you about the event; ensuring that you have the information you need to participate allows us to fulfil our contract as the event provider.
We may also use your contact details to ask you for feedback about the event because it is in our legitimate interest to measure satisfaction as part of our commitment to continuous improvement.