Location
Queen Mary University, People's Palace
Mile End Road
London
E1 4NS
United Kingdom
Sales Have Ended
Ticket sales have ended
Sorry This event is sold out. Please check our website for news on future events.
Description
Together Against Cancer
Conference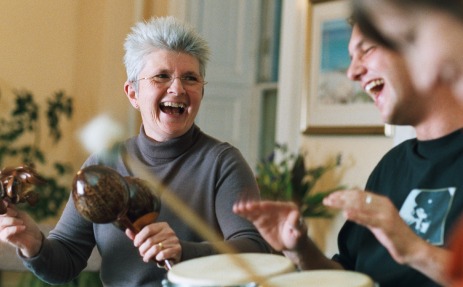 Join us on 19th October 2013, learn more about Together Against Cancer
and the programs we support. Hear from some of the UK's most
innovative and eminent experts in the field of integrated medicine.
Being held at: People's Palace, Queen Mary University, Mile End, London, E1 4NS
Nearest tubes: Mile End & Stepney Green
Registration 9.30am to 10.30am
The conference starts at 10.30am and finishes at 4.45pm
Tickets: £55.00 each (refreshments & lunch Included in ticket price)
Please get your tickets early, as seats are limited.
PROGRAMME OVERVIEW
09:30 – 10:30 Registration/Morning Coffee
10:30 – 10:45 Together Against Cancer
Introduction and welcome by Larry Mackay, Chairman of Together Against Cancer.

10:45 – 11:30 Gerson Therapy: Beata Bishop
Beata Bishop from the Gerson Support Group talks about the Gerson Therapy and her own remarkable healing journey.

11:30 – 12:15 Post Cancer Lifestyle Strategies: Prof. Robert Thomas
Robert Thomas's talk summarises the UK and international evidence from clinic studies, which show that physical activity, nutrition and other lifestyle strategies after cancer can have major benefits for individuals with cancer, their families and health providers.
12:15 – 13:15 Lunch -Served in the Octagon Room
13:15 -13:45 Wirral Holistic Care Services: Dorothy Crowther
This presentation will define the deficiencies in cancer care that a three-year independent study identified. The results of this study led to the setting up of the charity Wirral Holistic Care Services in 1988. This paper will also demonstrate how this initiative has evolved into a patient-led and patient-directed service.
The overall outcome of this service is Improving Quality of Life. A description of the services the Charity provides, together with the model of care that the Charity has devised and developed over the years will be presented in detail. A brief overview will be given on how the Charity has developed a partnership in care with the Local Health Authority and General Practitioners.
13:45 – 14:30 Penny Brohn Cancer Care: Catherine Zollman
Catherine Zollman. Lead Doctor for Penny Brohn Cancer Care (giving a broad view of the services the centre provides, benefits to clients, talking about the whole person approach, integrative medicine, changes coming in cancer treatment and service, share on the new Treatment Support Clinic she has developed as a very joined up approach with the hospital)
14:30 – 15:00 Break
15:00 – 16:00 Ten Steps to Beat Cancer: Prof. Jane Plant
Prof. Jane Plant talking about the Ten Steps to Beat Cancer, which highlights the latest scientific evidence that epigenetic factors such as diet are of critical importance in promoting the disease. Recent finding from the University of California show that more than 400 cancer genes can be turned off and almost 50 protective genes turned on by simple lifestyle and dietary changes. Prof Plant will provide ten dietary and lifestyle factors that can be used in the prevention and treatment of cancer.
16:00 – 16.30 The Mary How Trust: Roanne Moore-Loizides and Beverley Richards
Roanne and Beverley, from The Mary How Trust, explain the origins of the Trust, and show how, with the thanks of the charity's supporters, they are helping people to 'Stay Healthy, Take Control'. They will describe the Mary How Trust's unique health screening programme, together with case studies.
16:30 – 16:45 Closing Address: Larry Mackay