Description

DATE & Details tbc
Oxford Technology & Media Presents
---
Late Spring Networking Event
"Together In Electric Dreams"
The Future of Transport?
Monday 14th May 2018, 6.00pm to 9.00pm
The Story Museum, 42 Pembroke Street, Oxford, OX1 1BP
---
+++ STOP PRESS - Exclusive Demonstration of the eS by Askoll Collection of Italian-designed Electric Mopeds brought to the UK by Grant Dudson. He'll be joining us in Oxford (with the stylish mopeds) to answer all your questions.
---
As electric cars become mainstream and a Tesla Roadster heads towards Mars with Starman, we return to earth and ask ourselves – what is happening at the cutting edge of electric transport technology?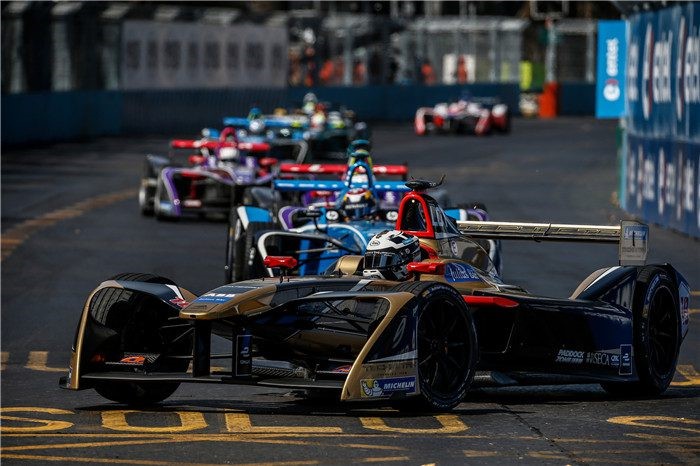 Will autonomous cars beat electric cars to the market? Will we carry on driving diesels or will the promised deployment of sufficient charging stations make battery anxiety go away? Or will electic vehicles remain a nich market dominated by Tesla and a few other pioneers? As Oxford is one of the world centres for motorsport, autonomous and electric cars, what can it contribute to this exciting new industry?
To discuss these questions and what we will be driving in 5 years' time, Oxford Technology & Media is delighted to welcome back Mark Preston, Team Principal of TECHEETAH Formula E Team, founder of StreetDrone, the autonomous car platform.
---
This event is free of charge for OTM members - contact us for more details if you don't have your special link for the free ticket. Non-members can attend for £30. (Amounts are subject to Eventbrite fees). The event will be held in the centre of Oxford at The Story Museum, 42 Pembroke St, OX1 1BP. Click here for directions.
6.00pm – Event Opens, Networking, Coffee & Refreshments
Buffet food and drinks will be available after the event
9pm - Close
---
Speaker Biography
---
Mark Preston - Team Principal -TECHEETAH Formula E Team



TECHEETAH Formula E and STREETDRONE are Mark's latest exciting ventures in motorsports, EV and AV.
After a career in Formula One in teams such as McLaren and Arrows Grand Prix, Mark moved into Formula E which is the culmination of a strategy focussed on how mega-trends come together to create a new vision for future mobility, namely lightweighting, electrification, collaborative consumption in the near future adding an autonomy layer which will result in autonomous road and race cars: StreetDrone.
Expertise, vision and a passion to succeed have led Mark to develop a rare blend of business acumen, management and engineering which delivers results. After starting a Formula One Team, Super Aguri, in 100 days (and now in Formula E), his career has recently focussed on industries that are seeing disruptive change through a number of start-ups in carbon fibre composites, tidal energy turbines and electric motor technologies.
This makes Mark uniquely positioned to deliver business planning and execution advice including technical due diligence, operations and management.
Specialties: Technology start-ups such as motorsports, clean-tech, which use my skills in design, technical due diligence and business planning. Design and engineering in carbon fibre composites (CFK,CFRP), vehicle dynamics, stress analysis, automotive, defence and electric vehicles (EV), autonomy/driverless.
---
eS Electric Moped Collection
The eS collection by Askoll is Italy's bestselling electric moped range in Italy. Changing the landscape of two wheel mobility by providing fleets for the likes of Dominos and Austria Post the eS range is difficult to challenge on many levels.
With a range up to 60 miles off one charge, removable batteries for home or office charging and a machine designed and manufactured in Italy, it's no wonder the Askoll electric moped is winning the hearts of the commuters and delivery drivers alike.
Dragon's Den success story Luca Amaduzzi has teamed up with the Ad World's award winning CD Grant Dudson to make the planet a greener place and their mission starts by exclusively importing Askoll electric mopeds to the U.K.
---
Oxford Technology & Media exists to
Stimulate a debate and business thinking on key topics and markets. Read some of the latest articles on our website.

Help network members build a local network for support, personal development and mentoring on an individual basis.
Help local startups and businesses find the people, connections and resources they need to flourish.
Provide a catalyst for Oxfordshire expertise to challenge Cambridge's status as the UK's leading high technology cluster.
Membership is by invitation or application but if you're connected to Oxford and in a leadership position in one of our key business areas, you're welcome to attend the speaker events to get a taste.
We're gradually introducing the new name for The Oxford Technology Media & Finance Network - simply Oxford Technology & Media.
---
Acknowledgement: Oxford Technology & Media Network would like to thank Grant Thornton LLP for their kind support of both this event and Oxford Technology & Media Network programme. Photographs courtesy of TECHEETAH and Roborace.
---

---