How can we best make sure our movements for change truly reflect and represent the communities in which they work, in all their diversity?
About this event
Before you book...
This session is part of a ten-day Summit 'Together We Can, featuring 30+ sessions to celebrate and super-charge community-led action. Check out the full programme here and if you want to attend more than one session, choose a Summit Ticket here instead, giving you access to the full programme, our online space and more.
If you have already booked a Summit Ticket, you already have access to this brilliant session - there is no need to get a separate ticket. We'll share details for joining each session with you nearer the time.
Together We Can … build more inclusive movements
This event is called the 'Together We Can' summit, and this session focuses in on the 'Together' part of that. How can we best make sure that our movements for change truly reflect and represent the communities in which they work, in all their diversity? Who constitutes our 'together'? This unmissable session will explore how to build truly intersectional, listening movements, groups and projects. Our guests for this evening all have precious wisdom to offer to this conversation, and ample space will be left for your questions and your reflections.
Sherri Mitchell -Weh'na Ha'mu Kwasset was born and raised on the Penobscot Indian reservation. She received her Juris Doctorate and a certificate in Indigenous People's Law and Policy from the University of Arizona's James E. Rogers College of Law. Sherri is an alumna of the American Indian Ambassador program, and the Udall Native American Congressional Internship program. Sherri also received the Mahoney Dunn International Human Rights and Humanitarian Award, for research into Human Rights violations against Indigenous Peoples. She was a longtime advisor to the American Indian Institute's Healing the Future Program and currently serves as an advisor to the Indigenous Elders and Medicine People's Council of North and South America. She is the Founding Director of the Land Peace Foundation, an organization dedicated to the global protection of Indigenous rights and the preservation of the Indigenous way of life. Prior to forming the Land Peace Foundation, Sherri served as a law clerk to the Solicitor of the United States Department of Interior; as a law Associate, staff attorney and a civil rights educator. Sherri is the author of the award-winning book Sacred Instructions; Indigenous Wisdom for Living Spirit-Based Change.
Syd Yang is a mixed race/Taiwanese American queer trans/cfnon-binary healer, intuitive counsellor and writer who weaves together magic, possibility and intention as an energy healer in the world through their practice, Blue Jaguar Healing Arts. Syd is also the Senior Advisor for Healing Justice and Wellness at Movement Voter Project. Syd's work finds its resonance in the stories we each hold at the intersection of memory, body, sexuality and mental health. Syd works primarily with queer and trans BIPOC individuals as well as regularly leads workshops, community healing circles and has been a group facilitator for over two decades, with a specific focus on grief, healing ancestral trauma, sexuality + spirituality, body liberation and eating disorder recovery. Their recent memoir, Release: A Bulimia Story, re-imagines what recovery for marginalized bodies could look like without shame.
Amina Aweis is a neurodivergent accessibility advocate leading and shaping conversations about what it means to be digitally inclusive. Her work has been recognised by a number of industry leaders across platforms such as LinkedIn, Twitter, YouTube. In 2021, she won the Rising star DevelopHER award and was shortlisted as top 100 UK influential women in tech. She is also the founder of RecipeMateIt - a platform tackling inaccessible recipes, equipping disabled users with the skills and tools to cook with confidence and independence.
Gurpreet Singh works as a counsellor and psychotherapist and has a private practice in Central London and West London where he works with couples and individuals. He has a special interest in Cross cultural communication and couple relationships. He also works as a Business Consultant and coach. He delivers training workshops and talks on a variety of topics to understand and improve mental health and relationships. He has appeared on TV, radio shows and is widely quoted by various media channels like BBC, Financial Times, The Economist, The Guardian, etc. When not counselling, he is a keen cyclist and a DIY enthusiast.
About your hosts...
This event is brought to you by Transition Together, which supports and connects Transition groups in England and Wales. It is part of our ten-day online Summit, Together We Can, designed to nurture, build and inspire individuals and groups working in their communities to rebuild and reimagine our world.
We're offering all Summit sessions for free to make it as inclusive and accessible as possible. If you are able and find value in this event, please do contribute a donation when you book. Money raised will go directly to making future Transition Together work more inclusive.
Together We Can and the hosting organisation Transition Together are supported by The National Lottery Community Fund, the largest funder of community activity in the UK. We are grateful to The National Lottery Community Fund and Lottery players for the funding that makes this project possible.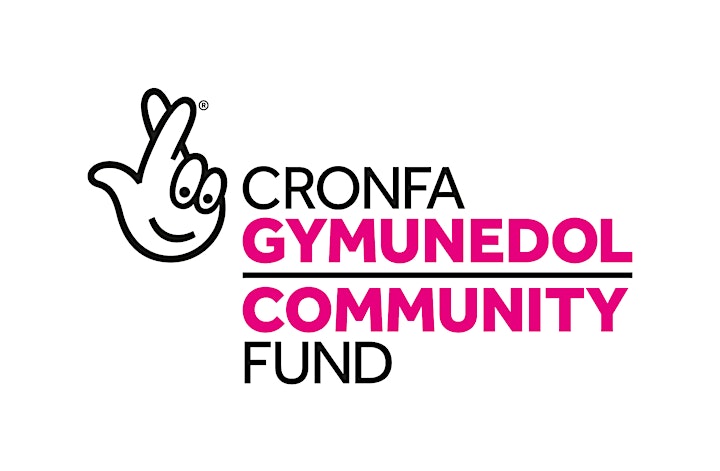 How we'll look after your personal information
If you decide to join the event, Transition Together will use your email address to send you invites and reminders to the summit sessions, we'll be using an Intuit service to send these and you can view their privacy policy here. We'll also send you an invite to Vive, the virtual hive space for Transition activists, where you can find out more about the event and interact with participants in the run up and during the event. You can view the privacy policy for Vive here. You can opt out of communications by these channels at any time, though if you do, we will not be able to update you about Summit arrangements. If you have any questions around data or privacy read our full privacy policy here or email us at privacy@transitionnetwork.org.