How can we create a thriving economy when many are striving just to survive? Bringing it back to the community is how…
About this event
Before you book...
This session is part of a ten-day Summit 'Together We Can, featuring 30+ sessions to celebrate and super-charge community-led action. Check out the full programme here and if you want to attend more than one session, choose a Summit Ticket here instead, giving you access to the full programme, our online space and more.
If you have already booked a Summit Ticket, you already have access to this brilliant session - there is no need to get a separate ticket. We'll share details for joining each session with you nearer the time.
Together We Can … create a thriving social economy
The definition of thrive is to grow vigorously, flourish, to gain in wealth or possessions, to prosper, to progress toward or realize a goal despite or because of circumstances.
With the backdrop of rising inflation costs, an ever increasing climate crisis and the poverty gap between the 'haves and have nots', how can we create a thriving economy when many are striving just to survive?
In this session, we'll hear from Mike Riddell, who is working on alternative economy models that support local businesses and give volunteers tangible rewards, Alex Phillips from Unltd will be talking about how Unltd supports social entrepreneurs transform where they live locally, to have a domino effect on global economy resilience and from Jen van der Merwe from Kindred.
Mike Riddell has been interested in developing community currencies and alternative economy mechanisms since 2007. He developed a model to reward local volunteering with surplus food and unused capacity at football games, cinemas and social events. He's involved in a North Staffordshire project Counter Community, a digital platform to enable organisations and individuals to work together for social change and to boost the local economy. Mike is a lover of northern soul and a strong supporter of northern people as a power force for positive change.
Alex Phillips is a Social Entrepreneur Support Manager based in the West Midlands and working across the North of England. She has worked at Unltd since 2015 and previously worked in local authorities and housing associations supporting community regeneration initiatives and in partnership with Unltd to find, fund and support early stage social entrepreneurs. Alex is passionate about working with people in communities that have great potential but don't realise they are social entrepreneurs yet and exploring how we can all contribute to creating systemic change to provide more equitable opportunities for all.
Jen van der Merwe is Director of Kindred which works with socially trading organisations to grow their businesses and their individual and collective social impact across Liverpool City Region. She has pioneered partnership programmes bringing community and non-profit organisations together internationally with Stanford University and The American Institute for Foreign Study. Jen worked for eight years in the township communities of Southern Africa, and through this work, gained an understanding of transformational impact that the social economy can have on communities and the life chances of those reaping the social benefits. She's a mum of two young boys, and is passionate about travel and experiencing other cultures.
About your hosts...
This event is brought to you by Transition Together, which supports and connects Transition groups in England and Wales. It is part of our ten-day online Summit, Together We Can, designed to nurture, build and inspire individuals and groups working in their communities to rebuild and reimagine our world.
We're offering all Summit sessions for free to make it as inclusive and accessible as possible. If you are able and find value in this event, please do contribute a donation when you book. Money raised will go directly to making future Transition Together work more inclusive.
Together We Can and the hosting organisation Transition Together are supported by The National Lottery Community Fund, the largest funder of community activity in the UK. We are grateful to The National Lottery Community Fund and Lottery players for the funding that makes this project possible.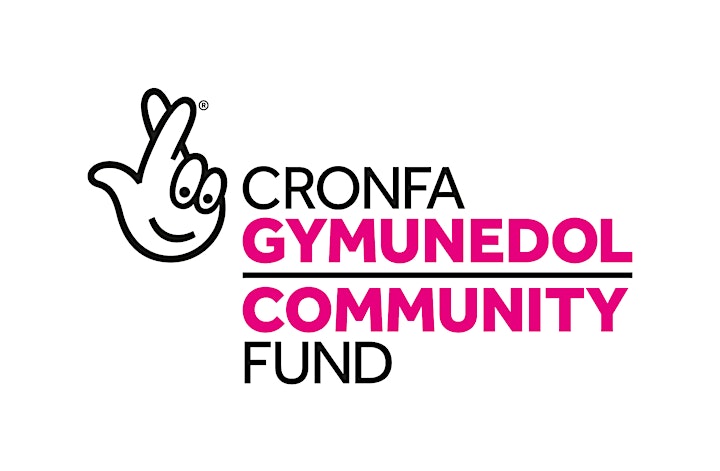 How we'll look after your personal information
If you decide to join the event, Transition Together will use your email address to send you invites and reminders to the summit sessions, we'll be using an Intuit service to send these and you can view their privacy policy here. We'll also send you an invite to Vive, the virtual hive space for Transition activists, where you can find out more about the event and interact with participants in the run up and during the event. You can view the privacy policy for Vive here. You can opt out of communications by these channels at any time, though if you do, we will not be able to update you about Summit arrangements. If you have any questions around data or privacy read our full privacy policy here or email us at privacy@transitionnetwork.org.