When we need to reimagine everything, what's the role of creative people in our societies? How can our community activism be more creative?
About this event
Before you book...
This session is part of a ten-day Summit 'Together We Can, featuring 30+ sessions to celebrate and super-charge community-led action. Check out the full programme here and if you want to attend more than one session, choose a Summit Ticket here instead, giving you access to the full programme, our online space and more.
If you have already booked a Summit Ticket, you already have access to this brilliant session - there is no need to get a separate ticket. We'll share details for joining each session with you nearer the time.
Together We Can … harness the power of creativity
Ben Okri wrote recently "as artists we (must) dedicate our lives to nothing short of re-dreaming society. We have to be strong dreamers. We have to ask unthinkable questions". In these times that demand that we reimagine everything, what is the role of the creative people in our societies, in our communities? How might creative people, as Toni Cade Bambara put it, "make revolution irresistible"? And how might we make our community activism more creative, better linked to our local artists?
We're joined by Nigel Adams, one of the founders of Music Declares Emergency, musician, broadcaster and composer Hannah Peel, Yemeni-Scouse poet, performance artist and activist Amina Atiq and by Chloe Naldrett from Extinction Rebellion and Birmingham Rep to explore how together we can harness the power of creativity, shaped by your questions and reflections.
Hannah Peel is a Northern Irish artist, composer, producer and broadcaster. Her solo record career includes Mercury Music Prize shortlisted electronic album, Fir Wave; Awake But Always Dreaming, an ode to her grandmother's mind as she lived with dementia; and the space-themed Mary Casio: Journey to Cassiopeia, scored for synthesisers and a 30 piece colliery brass band. Following her Emmy-nominated score for Game Of Thrones: The Last Watch, Hannah is composing the music for Sky TV's 7-part series Midwich Cuckoos and releasing a new album The Unfolding with Paraorchestra. She is a regular presenter on the BBC Radio 3 show, Night Tracks. hannahpeel.com
Amina Atiq is a Yemeni- Scouse poet, performance artist, creative practitioner & award-winning community activist. BBC Words First Finalist 2019 & Young Associate & Anti-racism group member for Curious Minds, as well as an Artist fellow of DadaFest and the Weston Jerwood Creative programme. She is currently working in-collaboration with 20 Stories High, a new public arts project coming to Liverpool 8 working closely with Muslim Young people, titled Poets' Gift. Her new work Broken Biscuits explores her grandmother's 1970s Yemeni-British household. In 2020, she produced a short documentary, Unheard Voices, capturing the stories of Yemeni shopkeepers in Liverpool. She is working on a new online and print project, Scouse Pilgrimage, commissioned by Unity Theatre.
Nigel Adams is co-founder of UK Record labels Full Time Hobby and Hassle Records and has worked in the music industry for over 25 years. His keen interest in the environment, including a course in Climate Science at the Royal Institute, led to an active involvement with Extinction Rebellion including co-facilitating XR Hackney in 2019 and co-founding Music Declares Emergency and the AIM Climate Action Group. Check out: www.fulltimehobby.co.uk, www.hasslerecords.com and www.musicdeclares.net.
Chloe Naldrett is a mother of two boys, living in Bristol. For the last 20 years she has been a theatre producer, working for the National Theatre, Bristol Old Vic, Oxford Playhouse and (currently) the Birmingham Rep, as well as in the commercial West End, whilst managing varying levels of existential anxiety about the state of the planet. Over the last three years she has redressed this (im)balance by combining theatre with climate activism, working with Extinction Rebellion Bristol, XR Bristol Families, the Bristol-based campaign Our Air, Our City, and Culture Declares Emergency: South West. She believes that we need to help communities create their positive vision of the future to fight for.
About this event...
This event is brought to you by Transition Together, which supports and connects Transition groups in England and Wales. It is part of our ten-day online Summit, Together We Can, designed to nurture, build and inspire individuals and groups working in their communities to rebuild and reimagine our world.
We're offering all Summit sessions for free to make it as inclusive and accessible as possible. If you are able and find value in this event, please do contribute a donation when you book. Money raised will go directly to making future Transition Together work more inclusive.
Together We Can and the hosting organisation Transition Together are supported by The National Lottery Community Fund, the largest funder of community activity in the UK. We are grateful to The National Lottery Community Fund and Lottery players for the funding that makes this project possible.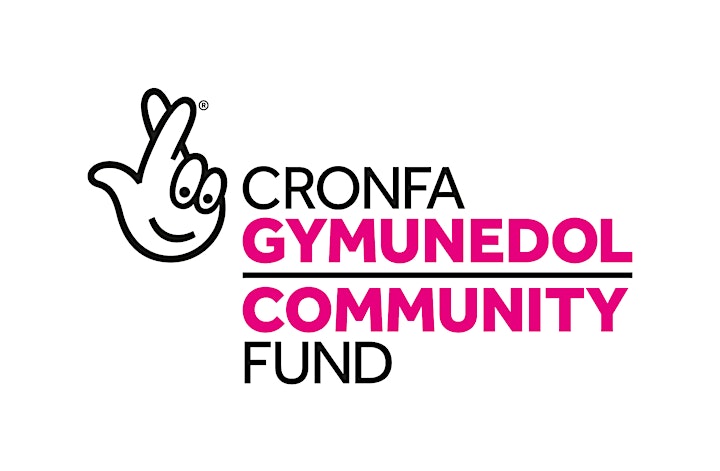 How we'll look after your personal information
If you decide to join the event, Transition Together will use your email address to send you invites and reminders to the summit sessions, we'll be using an Intuit service to send these and you can view their privacy policy here. We'll also send you an invite to Vive, the virtual hive space for Transition activists, where you can find out more about the event and interact with participants in the run up and during the event. You can view the privacy policy for Vive here. You can opt out of communications by these channels at any time, though if you do, we will not be able to update you about Summit arrangements. If you have any questions around data or privacy read our full privacy policy here or email us at privacy@transitionnetwork.org.