How can we remodel our economy and society to meet the needs of all within the means of the living planet? The Doughnut may have the answer.
About this event
Before you book...
This session is part of a ten-day Summit 'Together We Can, featuring 30+ sessions to celebrate and super-charge community-led action. Check out the full programme here and if you want to attend more than one session, choose a Summit Ticket here instead, giving you access to the full programme, our online space and more.
If you have already booked a Summit Ticket, you already have access to this brilliant session - there is no need to get a separate ticket. We'll share details for joining each session with you nearer the time.
Together We Can … put Doughnut Economics into practice
Doughnut Economics has been called 'economics for the 21st century'. It offers us a tasty framework to think about how our economy and society can meet the needs of all within the means of the living planet.
It moves our thinking beyond mainstream ideas and assumptions about what the economy is for and how it has to work, and offers new ways to think and design which are being increasingly adopted around the world, by communities, businesses, local and even national governments.
In the 'What Next Summit' last year we heard from its creator, Kate Raworth. This time we'll be hearing from people around the world who are putting it into practice in their communities.
Presented by Rob Shorter of the Doughnut Economics Action Lab, we'll hear Daniel Blyden and Kavita Purohit from Civic Square in Birmingham who will tell us about the highly creative participatory Doughnut practices they've created. Jane Brady from the Devon Doughnut Collective will share their approach to creating a network of people working towards a Doughnut for Devon. Barbara Goffin will add a broader perspective from Brussels. If you're interested in Doughnut Economics, and want the very latest on its evolution, don't miss this session!
Rob Shorter leads DEAL's work with communities of place and purpose that are drawing on the concepts of Doughnut Economics to respond to social and ecological crises. As part of his work, Rob creates playful methods to engage with Doughnut Economics that invite people to think and relate in ways that help open up new economic possibilities. Rob is most interested in ways in which everyone can contribute to reimagining the Economy, and as part of his Masters at Schumacher College, he created an Imagination Sundial for teachers, designers and facilitators to intentionally cultivate the collective imagination.
Jane Brady is a founding member of the Bioregional Learning Centre (BLC) which envisages a flourishing, resilient bioregion where everyone is inspired to find purpose and care for the ecology, economy and culture of the place. The Centre convenes the Devon Doughnut Collective, working together in practical and imaginative ways, to explore how citizens can more effectively look after their natural assets, regenerate regional systems for food, water, energy and waste and enjoy life. Jane's background in design has helped bring creativity to the process of creatively establish the 'Devon Doughnut' as a useful and relevant approach in their local context.
Daniel Blyden is a designer/design activist and facilitator based in Birmingham who is interested in exploring the role designers can play in leading change around complex social challenges. With a background in visual design for communications, Daniel uses design theory to help organisations and communities create playful spaces and cultures where everyone can participate in decision making and shaping the world around them. As a co-founder and Director of Design at CIVIC SQUARE, Daniel is currently focused on creating the conditions, spaces and platforms for residents to participate in action and learning that enable us to transition to a regenerative economy at neighbourhood scale.
Kavita Purohit qualified and trained as an environmental process engineer and has worked for TATA Steel Europe on industrial air quality management, waste storage, environmental auditing, energy efficiency and industrial decarbonisation, where Kavita was nominated as the company Future Leaders Group representative for the South Wales Industrial Cluster. Kavita recently transitioned away from industry and now works as a Doughnut Economics researcher at CIVICSQUARE, working on building the data portrait of Ladywood & the Neighbourhood Science programme.
Barbara Goffin has a degree in business management and has a varied background ranging from the private sector to the NGO sector with more than 10 years at Fairtrade Belgium. Her areas of expertise are in fair trade, sustainable food, global supply chains (food and textile) and project management. Barbara has recently joined Confluences and is now adding a new string to her bow by diving into the delicious adventure of the Donut in Brussels.
About your hosts...
This event is brought to you by Transition Together, which supports and connects Transition groups in England and Wales. It is part of our ten-day online Summit, Together We Can, designed to nurture, build and inspire individuals and groups working in their communities to rebuild and reimagine our world.
We're offering all Summit sessions for free to make it as inclusive and accessible as possible. If you are able and find value in this event, please do contribute a donation when you book. Money raised will go directly to making future Transition Together work more inclusive.
Together We Can and the hosting organisation Transition Together are supported by The National Lottery Community Fund, the largest funder of community activity in the UK. We are grateful to The National Lottery Community Fund and Lottery players for the funding that makes this project possible.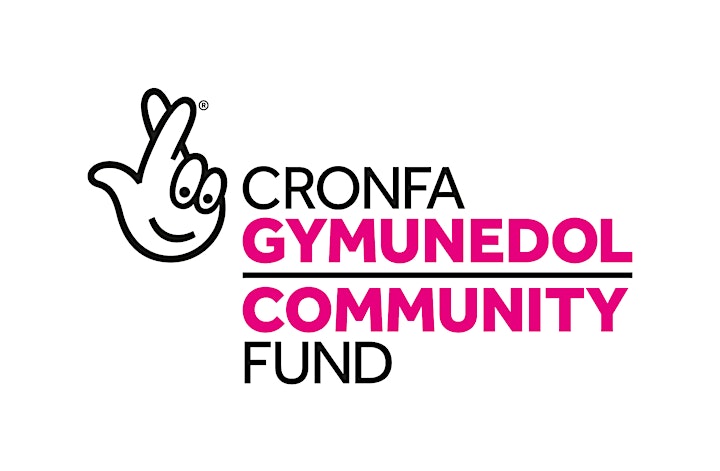 How we'll look after your personal information
If you decide to join the event, Transition Together will use your email address to send you invites and reminders to the summit sessions, we'll be using an Intuit service to send these and you can view their privacy policy here. We'll also send you an invite to Vive, the virtual hive space for Transition activists, where you can find out more about the event and interact with participants in the run up and during the event. You can view the privacy policy for Vive here. You can opt out of communications by these channels at any time, though if you do, we will not be able to update you about Summit arrangements. If you have any questions around data or privacy read our full privacy policy here or email us at privacy@transitionnetwork.org.