How can we use imaginative and playful approaches to change the damaging systems we live in? Join us hear first-hand from some of the best.
About this event
Before you book...
This session is part of a ten-day Summit 'Together We Can, featuring 30+ sessions to celebrate and super-charge community-led action. Check out the full programme here and if you want to attend more than one session, choose a Summit Ticket here instead, giving you access to the full programme, our online space and more.
If you have already booked a Summit Ticket, you already have access to this brilliant session - there is no need to get a separate ticket. We'll share details for joining each session with you nearer the time.
Together We Can … Resist Imaginatively
Mariame Kaba once wrote that "we live in a system that has been locked into a false sense of inevitability". Breaking it out of that state is complex and difficult. Doing so will require a wide spectrum of tools and approaches, from actively dismantling the current system to building what comes next.
All around the world we are seeing an upsurge in resistance to the fossil fuel industry, to logging and mining companies, to corrupt governments. What are the best examples of people using imaginative and playful approaches in their work of resistance? We'll be joined by Jay Jordan and Isabelle Frémeaux of The Laboratory of Insurrectionary Imagination, by Fathi Bouaroua of the extraordinary Apres M project in Marseille, and by Dan Edelstyn and Hilary Powell whose 'Power' project, the follow up to their brilliant 'Bank Job', a star of last year's Summit, is aiming to turn their street into a power station.
Jay Jordan is an art activist, co-founder of direct action groups, cinematographer for Naomi Klein's The Take, and co-editor of the book "We Are Everywhere: The Irresistible Rise of Global Anti-capitalism". Isabelle Frémeaux's action research explores popular education, storytelling and creative forms of resistance. Together they co-founded the art activism and permaculture collective The Laboratory of Insurrectionary Imagination.
Fathi Bouaroua is the former regional director of the Foundation Abbé Pierre for the Housing of the Underprivileged in Paris, and co-president at Emmaüs Pointe Rouge in Marseille. He will be speaking on behalf of the extraordinary Apres M project in the north of Marseille.
Artist Hilary Powell and film maker Dan Edelstyn recently pulled off a community heist on the financial system by setting up their own bank, printing money and exploding £1.2 Million of local predatory debt. Their feature film "Bank Job" was nominated for Grierson and British Independent Film Awards 21 and continues to screen. The Bank Job led to the pair setting up Optimistic Foundation CIC committed to investigating and tackling urgent economic, philosophical and social issues through anarchic, joyful cultural production. The heist continues as they give themselves the power of Government and Central Banks to print money and unleash vital stimulus to build a (solar/retrofit) POWER STATION and community wealth. May 2022 sees the launch of a new currency called the 'Greenbacks' – an emergency currency demanding and taking action on the crises of our time.
About your hosts...
This event is brought to you by Transition Together, which supports and connects Transition groups in England and Wales. It is part of our ten-day online Summit, Together We Can, designed to nurture, build and inspire individuals and groups working in their communities to rebuild and reimagine our world.
We're offering all Summit sessions for free to make it as inclusive and accessible as possible. If you are able and find value in this event, please do contribute a donation when you book. Money raised will go directly to making future Transition Together work more inclusive.
Together We Can and the hosting organisation Transition Together are supported by The National Lottery Community Fund, the largest funder of community activity in the UK. We are grateful to The National Lottery Community Fund and Lottery players for the funding that makes this project possible.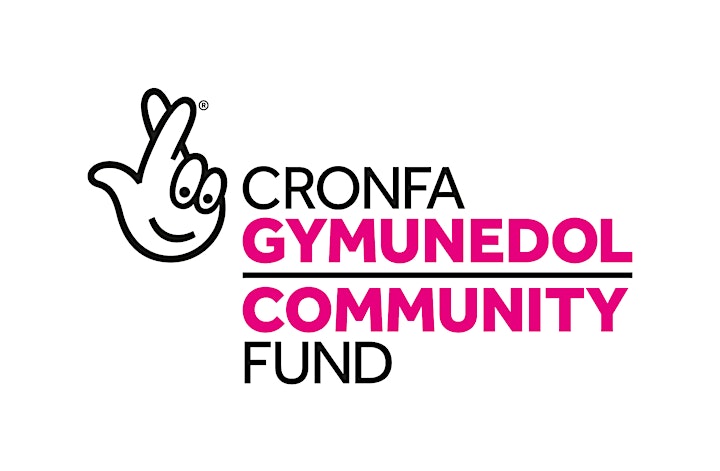 How we'll look after your personal information
If you decide to join the event, Transition Together will use your email address to send you invites and reminders to the summit sessions, we'll be using an Intuit service to send these and you can view their privacy policy here. We'll also send you an invite to Vive, the virtual hive space for Transition activists, where you can find out more about the event and interact with participants in the run up and during the event. You can view the privacy policy for Vive here. You can opt out of communications by these channels at any time, though if you do, we will not be able to update you about Summit arrangements. If you have any questions around data or privacy read our full privacy policy here or email us at privacy@transitionnetwork.org.