How can we rewild at community scale? And how can rewilding help reset our relationship with nature and transform our places?
About this event
Before you book...
This session is part of a ten-day Summit 'Together We Can, featuring 30+ sessions to celebrate and super-charge community-led action. Check out the full programme here and if you want to attend more than one session, choose a Summit Ticket here instead, giving you access to the full programme, our online space and more.
If you have already booked a Summit Ticket, you already have access to this brilliant session - there is no need to get a separate ticket. We'll share details for joining each session with you nearer the time.
Together We Can … Rewild our World
According to Rewilding Europe, rewilding is "about letting nature take care of itself, enabling natural processes to shape land and sea, repair damaged ecosystems and restore degraded landscapes. Through rewilding, wildlife's natural rhythms create wilder, more biodiverse habitats".
In recent years it is an idea that has taken on a life of its own. But what does it mean for community activists? How to make use of it, and how transformative could it be?
We'll hear from activist and writer George Monbiot, whose book 'Feral' was partly responsible for sparking the current interest in rewilding and by Jay Griffiths, who will speak about how by rewilding we also rewild ourselves. They'll be joined by Beth Collier, founder of Wild in the City and Frag Last who's grassroots work in the Peak District is helping communities, particularly young people, reconnect with nature and rediscover their 'wild child'. You will not look at the natural world, or your place in it, in the same way again.
George Monbiot is an author, Guardian columnist and environmental activist. His best-selling books include Feral: Rewilding the land, sea and human life and Heat: how to stop the planet burning; his latest is Out of the Wreckage: a new politics for an age of crisis. George co-wrote the concept album Breaking the Spell of Loneliness with musician Ewan McLennan, and has made a number of viral videos. One of them, adapted from his 2013 TED Talk, How Wolves Change Rivers, has been viewed on YouTube over 40m times. Another, on Natural Climate Solutions, co-presented with Greta Thunberg, has been watched over 60m times. George's latest book, Regenesis: Feeding the World without Devouring the Planet, will be published this month.
Jay Griffiths is the author of many books including Wild: An Elemental Journey; Kith: The Riddle of the Childscape; Tristimania and Pip Pip: A Sideways Look at Time. She won the Discover award for the best first-time author in the USA and the inaugural Orion award, and was shortlisted for the Orwell Prize. She has held the Hay International Fellowship and has broadcast and written widely, including for Radiohead and the Royal Shakespeare Company. Her latest book is Why Rebel. Her forthcoming book is titled Nemesis, My Friend: Journeys Through the Turning Times. She is a wild skater, whenever the Welsh lakes freeze.
Beth Collier founded Wild in the City in 2013, a non-profit promoting well-being through relationship with nature in London and beyond. The project from natural settings offering experiences in hiking, woodland living skills, natural history and ecotherapy. Beth is a Nature Allied Psychotherapist and ethnographer who teaches natural history and woodland living skills. She has a background in research and policy, managing programmes and consultancies in the fields of psychological health and human rights. She has a life-long passion for nature stemming from a rural upbringing.
Frag Last's career has resolved around outdoor learning and environmental education. In his current role as as Community Engagement Officer for Buxton Civic Association's Stronger Roots Project he encourages people to connect with local community woodlands He has an emphasis on increasing young people's interactions with nature along with developing the inner 'wild child' within us all. He also runs The Silva Navigation School and is based in the Hope Valley, in the heart of the Peak District National Park.
About your hosts...
This event is brought to you by Transition Together, which supports and connects Transition groups in England and Wales. It is part of our ten-day online Summit, Together We Can, designed to nurture, build and inspire individuals and groups working in their communities to rebuild and reimagine our world.
We're offering all Summit sessions for free to make it as inclusive and accessible as possible. If you are able and find value in this event, please do contribute a donation when you book. Money raised will go directly to making future Transition Together work more inclusive.
Together We Can and the hosting organisation Transition Together are supported by The National Lottery Community Fund, the largest funder of community activity in the UK. We are grateful to The National Lottery Community Fund and Lottery players for the funding that makes this project possible.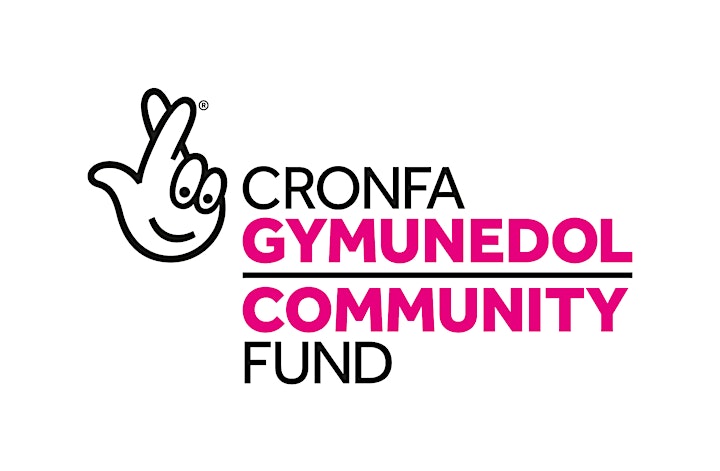 How we'll look after your personal information
If you decide to join the event, Transition Together will use your email address to send you invites and reminders to the summit sessions, we'll be using an Intuit service to send these and you can view their privacy policy here. We'll also send you an invite to Vive, the virtual hive space for Transition activists, where you can find out more about the event and interact with participants in the run up and during the event. You can view the privacy policy for Vive here. You can opt out of communications by these channels at any time, though if you do, we will not be able to update you about Summit arrangements. If you have any questions around data or privacy read our full privacy policy here or email us at privacy@transitionnetwork.org.