Ever considered yourself, or your community, as a developer? You will after this session.
About this event
Before you book...
This session is part of a ten-day Summit 'Together We Can, featuring 30+ sessions to celebrate and super-charge community-led action. Check out the full programme here and if you want to attend more than one session, choose a Summit Ticket here instead, giving you access to the full programme, our online space and more.
If you have already booked a Summit Ticket, you already have access to this brilliant session - there is no need to get a separate ticket. We'll share details for joining each session with you nearer the time.
Together We Can … take space and make it our own
In every community up and down the UK, development is something done to communities rather than with or by communities. This extractive industry generates huge profits while providing developments no-one wanted, to low energy standards, and at unaffordable prices. But perhaps there is another way?
In many places, communities are looking at what developers do and are thinking "it doesn't look that hard. We should do that…" The new economic story that emerges is powerful and timely.
We hear the story of Atmos Totnes, one of the UK's most ambitious community-led development initiatives from Frances Northrop of NEF, and about the community led approach of Civic Square in Birmingham from Immy Kaur.
And they'll be joined by Claude Hendrickson whose work on self-build housing projects for BAME people in Leeds is inspirational. Ever considered yourself, or your community, as a developer? You will after this session.
Frances Northrop is a local economic development specialist and Associate Fellow with the New Economics Foundation, leading work there on devolution and local government reform. Frances has a long track-record of supporting organisations across the UK working for a fairer economy and is a founding Director of Caring Town Totnes, Director of the East End Trades Guild and on the Advisory Board of We Own It. She is currently also advising on projects for the Shipley and Dewsbury Town Boards.
Claude Hendrickson was the project manager on the Frontline community self build scheme in Leeds (1996) which saw 12 unemployed Afro Carribean men and their families build new homes for themselves. He has remained a passionate and knowledgeable advocate for BAME groups in housing, self build and training/employment. He wrote Leeds City Council's ten year strategy on self-build and community led housing. Claude is a founder member of Community Self Build agency (CSBA) who in recent years have been focusing on self build for ex-homeless soldiers in Bristol.
Immy Kaur is a Co - Founder and Director of CIVIC SQUARE, a public square, neighbourhood lab, and creative + participatory platform focused on regenerative civic and social infrastructure within neighbourhoods. Immy is part of the Doughnut Economics Action Lab Advisory Team, a Birmingham Hippodrome Trustee, Project 00, a Birmingham Open Media (BOM) Board Member and an Inclusive Economy Partnership Board Champion. Immy was a founding director of Impact Hub Birmingham, which worked to build a fairer more equal and just city, through people, place and open movements. On a voluntary basis, Immy also led and ran TEDxBRUM between 2012 and 2017.
About this event...
This event is brought to you by Transition Together, which supports and connects Transition groups in England and Wales. It is part of our ten-day online Summit, Together We Can, designed to nurture, build and inspire individuals and groups working in their communities to rebuild and reimagine our world.
We're offering all Summit sessions for free to make it as inclusive and accessible as possible. If you are able and find value in this event, please do contribute a donation when you book. Money raised will go directly to making future Transition Together work more inclusive.
Together We Can and the hosting organisation Transition Together are supported by The National Lottery Community Fund, the largest funder of community activity in the UK. We are grateful to The National Lottery Community Fund and Lottery players for the funding that makes this project possible.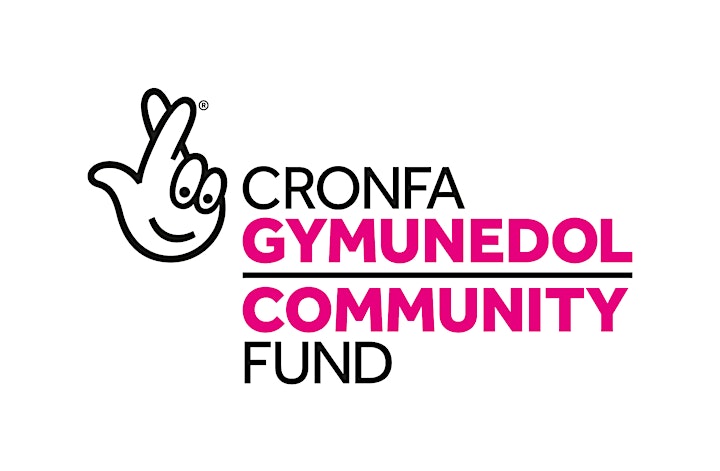 How we'll look after your personal information
If you decide to join the event, Transition Together will use your email address to send you invites and reminders to the summit sessions, we'll be using an Intuit service to send these and you can view their privacy policy here. We'll also send you an invite to Vive, the virtual hive space for Transition activists, where you can find out more about the event and interact with participants in the run up and during the event. You can view the privacy policy for Vive here. You can opt out of communications by these channels at any time, though if you do, we will not be able to update you about Summit arrangements. If you have any questions around data or privacy read our full privacy policy here or email us at privacy@transitionnetwork.org.