Description
Join us for a weekend festival of connection in the heart of London
---
City living isn't the most conducive to community, we work long hours, live miles apart & our neighbours are often changing. Let's reconnect to ourselves and reinvent the city community! Who's on board?
---
Connect: Meet new people in an open and friendly atmosphere
Enrich: Learn new skills to enrich all your relationships and make meaningful connections
Explore: New territory, get in touch with untapped parts of your potential through unique experiences
Express: Find the freedom to express who you really are, at this festival you have permission to be yourself
Leave the festival feeling alive, liberated, happy, connected.
How does it work?
The festival runs from 10am on Saturday to 7:30pm on Sunday. You can take part in as many or as few experiences as you please. Each day starts with a welcoming session to build a sense of community where you feel allowed to talk to others (unlike the morning commute!).
Sessions are contained with a set start and finish time. Between breaks give you a chance to breathe. to hang out with new people, to get refreshed. You need to turn up on time to start experiences as late entry can cause disruption.
Location
The whole festival takes place at House of Togetherness, a few mins walk from Covent Garden and Holborn stations.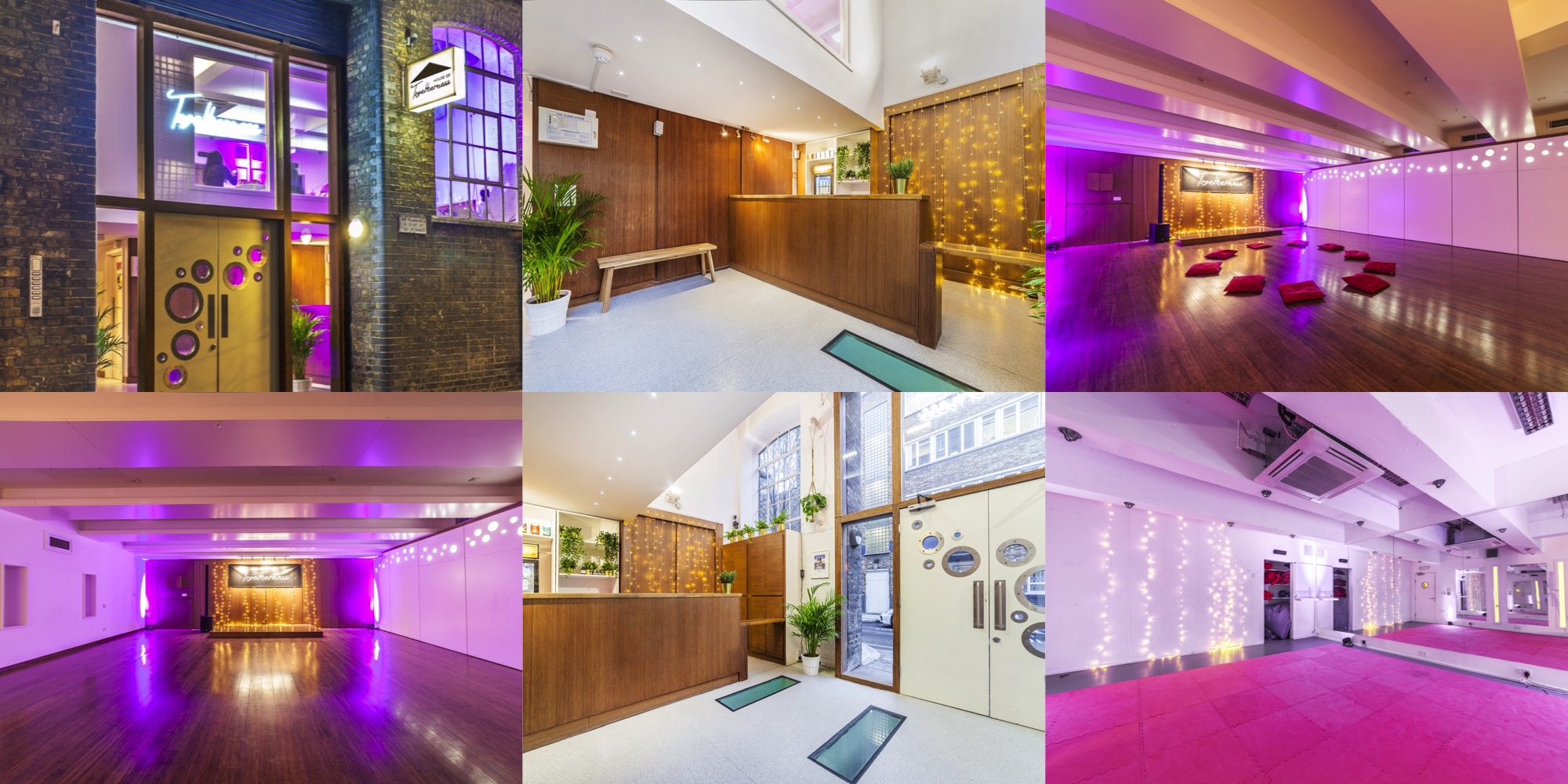 What's Happening?
Saturday and Sunday daytimes the following experiences are taking place. Please not that some may change. Full schedule to be announced shortly.
Digital Dating Detox • Inexpert Tours • Fun with Strangers • How to Create Stellar Collaborations • Wild Play Lab • Stay Sovereign Baby • The Print Room • Intimacy Jam • Sound Bath • Rage Club • Power of Platonic Touch • Unleash Your Dance • Hide or Reveal • Foundations of Connection
Full details for each session can be found on our website Togetherness.com/cityofconnection
Wellness Area & Alone Space
Part of connection is also knowing when you need space and peace and alone time. We take this seriously at the house and create a gorgeous little room where you can totally relax on beanbags and listen to relaxing sounds and meditations through headphones.
House Party
Saturday night will see the house transform in to the final House Party at House of Togetherness ever. The basement is a room to dance and express and integrate the experiences from the day. Upstairs you will find connection games, platonic spooning and places to talk with your new buddies.
Accessibility
Reception is at ground floor level, other areas are accessed by stairs. Please get in touch to discuss your access needs with the team.
Tickets
The House is smaller than our usual festival locations and places are limited to 100 for each day.
Saturday Day Pass £59
Full access to all Saturday activities plus evening House Party
Sunday Day Pass £49
Full access to all Sunday activities
House Party Pass £20
Access to House Party only from 7pm - midnight
All Weekend Pass £79
BEST VALUE - full access to every activity all weekend
FAQ
Do you have a cloakroom?
We have 2 locker rooms complete with showers, bring a £1 for the lockers (this is returnable)
Do I have to come with a friend or partner?
No! Some people like to come with a friend, group or friends, partner, partners, some people like to come by themselves. Turn up by yourself or with others, you will be warmly welcomed by our friendly team of volunteers
Is this event LGBTQI++ friendly?
Yes. We welcome everyone regardless of sexuality, politics, identity.
What should I bring?
Bring clothes you feel free to move in, a water bottle (we are a single use plastic free venue) and you may wish to bring a notebook. And possibly some party clothes to change into for Saturday night.
Refund Policy
We are unable to offer any refunds or ticket transfers at any time for this event.