TOKYO 2020 Paralympic Exhibition
About this event
With Japan and Team GB coming out of the Olympic Games having both enjoyed fantastic medal tallies, the attention of the world turns to the athletes taking part in the 2020 Paralympic Games.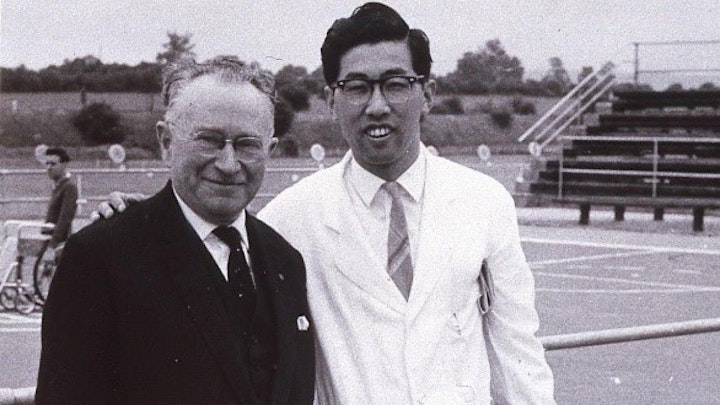 Tokyo 2020 Paralympic Exhibition
In 1964, building on the momentum that began in Stoke Mandeville right here in the UK, the Tokyo 1964 Games took place. The event was the first occasion featuring the use of the term 'Paralympics'.
It is said the term 'Paralympics' was initially coined by combining 'Paraplegia' and 'Olympics'. Its meaning is now conceived as meaning that the Paralympics are the parallel Games to the Olympics and illustrates how the two movements exist side-by-side.
With Sir Guttmann in attendance, the Tokyo 1964 Paralympics had an enormous positive impact on how people with disabilities were perceived in Japan.
The Tokyo 2020 Paralympic Games will make Tokyo the first city ever to host the Paralympic Games on two separate occasions, and to mark the occasion an exhibition is being held in the Embassy of Japan.
The exhibition will feature information about the history of the Paralympic Games, and Tokyo's plans and innovations for the 2020 games. Medals won by British Paralympian Noel Thatcher will be on display*, and visitors can see manga by artist INOUE Takehiko which were created for the series Real, a manga following a wheelchair basketball team. Reproductions of ukiyo-e, woodblock prints, by ISHIKAWA Masumi which feature para-athletes are also exhibited, as are posters from 1964, which are regarded as masterpieces modern of graphic design.
*Please note: Noel Thatcher's medals will be on display from 24/08/21
Please follow our most recent Covid-19 guidance.
We will be continuing to operate our exhibition space to a limited capacity, and we would like to ask all guests to kindly note our guidelines for visitors before attending.
Guidelines for visitors
If you are displaying symptoms of Covid-19, we kindly ask you to delay your visit to the Embassy of Japan until it is safe to do so.
We ask all visitors to 'check in' on the official NHS Test and Trace app on arrival.
Please use the hand sanitizer on arrival.
Whilst inside the Embassy building, visitors are asked to wear face coverings unless they are exempt from doing so.
Walk-ins will be welcome subject to venue capacity, so we advise booking your visit in advance to avoid disappointment.
Please note that the toilets are not accessible during this period.
The exhibition will be closed on Weekends, Friday 27th and Monday 30th August
Organiser of TOKYO 2020 Paralympic Exhibition