Description


The Terrace proudly presents Tom Findlay (Groove Armada) DJ SET
We bring you our usual awesome Saturday Night, #TTBIGWEEKEND but with a very special guest!
Tom Findlay (Groove Armada) will be headlining on our FIRST FLOOR with a solo DJ Set! AND, we will be partying until 3am!
This is a night NOT to be missed!

Tickets Available:
Early Bird Advance Tickets: Access to First Floor AND Rooftop Bar, £5.00 plus booking fee
Tier Two Advance Tickets: Access to First Floor AND Rooftop Bar, £8.00 plus booking fee
On The Door Tickets with access to First Floor AND Rooftop, £10. (Subject to availability)
Rooftop Bar Party Tickets: Access to the Rooftop ONLY, £4.00 plus booking fee, £5.00 on the door. (THIS TICKET IS FOR THE ROOFTOP ONLY. IT DOES NOT ALLOW ENTRY TO TOM FINDLAY ON THE FIRST FLOOR). Subject to availability.
Tickets are expected to sell very very quickly!
Set Times:
ROOFTOP:
ADAM PIKE 9pm till late
FIRST FLOOR:
SARAH MANN 9.30pm
LEE H 11.30pm
TOM FINDLAY 1.30am
3am Close
Over 18s only.
---
Tom Findlay is one half of the cult DJ duo Groove Armada.
Rooted in dance music's seminal movements, with Andy Cato taking in Castlemorton and the free party scene, and Tom Findlay regularly attending the Hacienda during his formative university days in Manchester. When they met in London in the mid-90s, little did they know they would go on to make history themselves. Groove Armada came to fruition as the name of a club night where Tom & Andy each hosted a floor, and the duo adopted the moniker when they started producing music together for Tim 'Love' Lee's Tummy Touch label. A week spent in the remote countryside resulted in their debut album 'Northern Star' and breakthrough hit 'At The River', which was to prove the catalyst for major label recognition, million-selling albums, Grammy and Brit nominations, and a pioneering live show, establishing Groove Armada as one of the planet's best-loved dance acts. However, throughout their two decades of global success, they have remained as comfortable in sweat-soaked basements as on the big stages.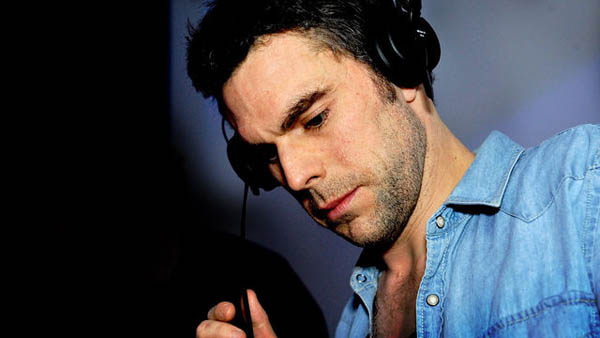 Date and Time
Location
Refund Policy