Description
Join us for a five course feast, fermented drink pairing and workshop on mindful eating inspired by the earth's elements – presented by award-winning chef and food writer Tom Hunt and Heather Thomas from The Mindful Kitchen.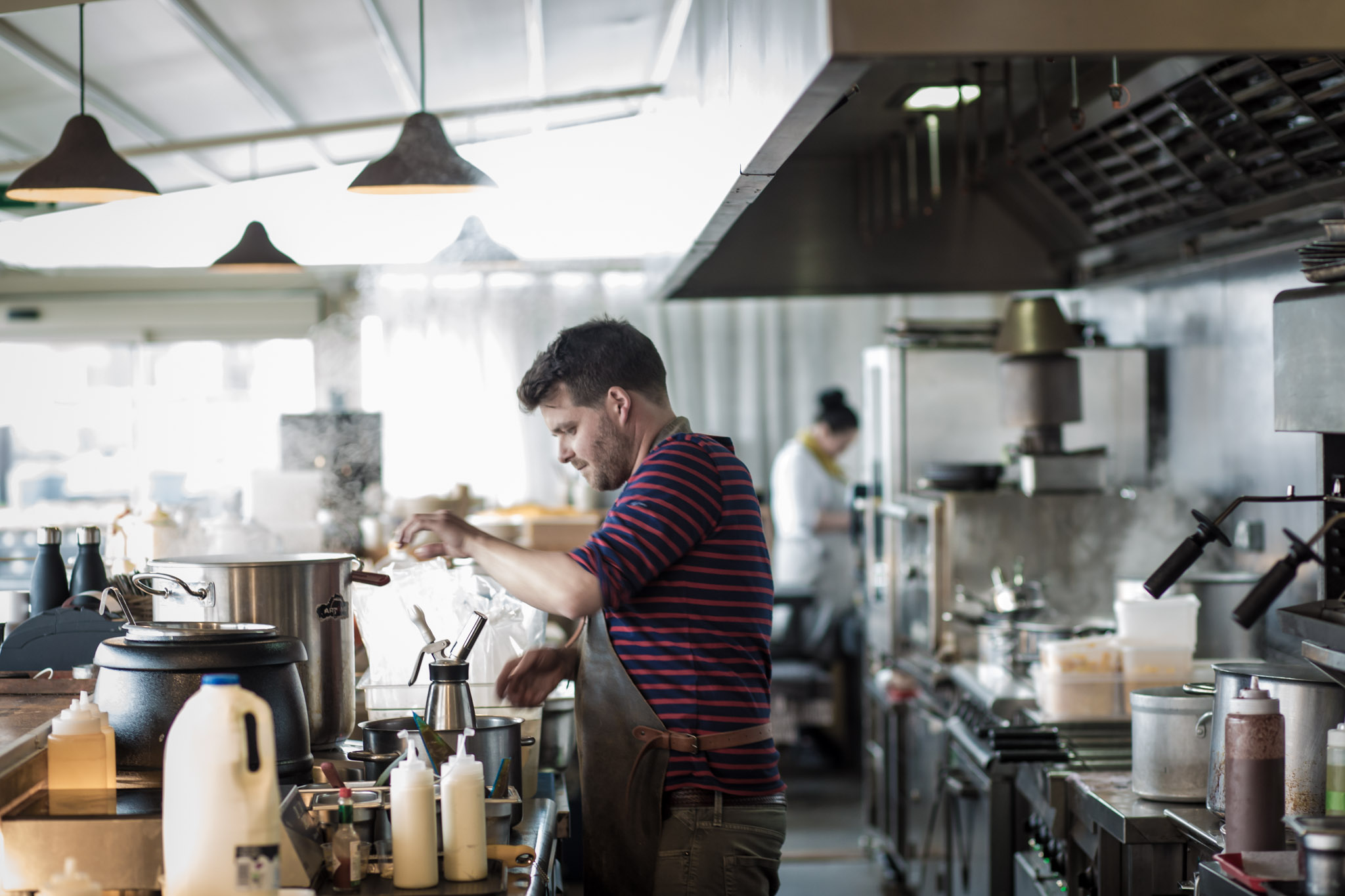 The Mindful Kitchen creates experiences that blend mindfulness and cookery to connect you to nature through food. Taking Tom Hunt's menu as inspiration, they've designed activities to heighten all five of your senses throughout your meal. Expect your food to be served up with a dash of workshop on the side. You will go home with your own homemade vodka infusion, made using some of the aromatic ingredients used during the feast.
Tom has collaborated with a ceramicist from the Dor and Tan Studio in Cornwall to create a bespoke set of plates, vessels and cups to serve the Five Element Feast.
Our/London Vodka will be paired with the meal mixed with Tom's fermented drinks.
"Food is pleasure, nourishment and a connection to our earth and soil. To explore these connections I wanted to create a meal that nourishes us and our ecology through pleasure. The way we eat and combine food affects how we absorb nutrients and the whole satisfaction of a meal. This tasting menu combines food to gently satiate and satisfy, inspired by the ancient wisdom of Chinese medicine and the earth's elements". Tom Hunt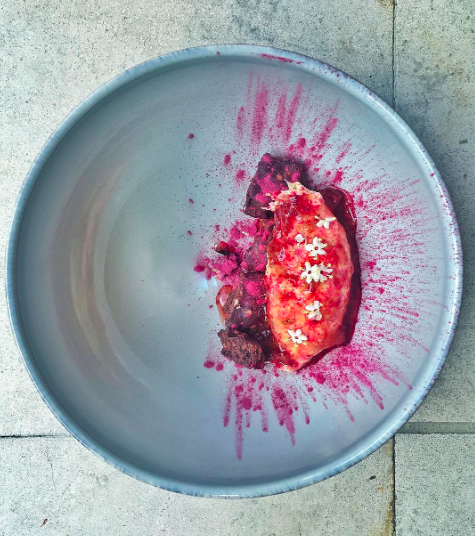 The Preserved @ The Our/London Distillery series has been designed to show the many different ways that preserved foods can be enjoyed and celebrated convivially. Other names series include Kylee Newton, Olia Hercules, Freddie Janssen, Alana Holloway and Nick Barnard.
The Menu

Tom Hunt & The Mindful Kitchen - Earth, Metal, Water, Wood, Fire
Wood feeds fire, Fire creates earth, Earth bears metal, Metal collects water, Water nourishes wood...
Metal
Melon, coconut butter, silver
Iced vodka
Ajo blanco, grapes
Water
Native oysters, black garlic, ice plant
Charcoal water
Wood
Chlorophyll, Jerusalem artichoke, British wasabi, essential oil of basil, lavender or lemon
Tinte Natural Rose
Fire
Burnt strawberries, yoghurt, basil, ash, caramelised chili, strawberry seeds
Goats milk kefir, vodka
Earth
Pumpkin, egg yolk, London honey, spelt, cinnamon, bee pollen
Barley malt water, barley malt infused vodka
Chocolate salted rye cookies
*Menu subject to change, based on availability and seasonality of ingredients
About
Tom Hunt is an acclaimed eco-chef, food writer and author of The Natural Cook. Tom believes in a fair global food system where our actions benefit community, biodiversity and wildlife. His food is cooked slowly by hand with the minimal use of machinery showing a deep respect for the ingredients and their origin.
Heather Thomas is the founder of the Mindful Kitchen, a social enterprise that's developed a process to blend mindfulness and food to teach people how to connect to nature and limit the impact of climate change. In 2017, she trained in climate change communications with Al Gore and his Climate Reality Project and is a certified Climate Reality Leader.