LSBU Business School & PQ Magazine invite you to join our 5th annual conference!
About this event
Join LSBU Business School and PQ magazine as we host our annual conference on Wednesday 24 November 2021.
Following on from the theme of our last conference, we'll be looking forward and exploring what the future looks like for accounting professionals with another boldly titled event covering a broad range of timely & relevant topics: Tomorrow's World – a brighter future for accountants?
We'll also be celebrating the conference being in its 5th year and we'll be joined by a host of special guest experts covering a broad variety of topics as you can see from the programme below... with many more to be confirmed!
Provisional programme
9.15am - Virtual housekeeping & Zoom functionality - Neil Hudson-Basing, Corporate Events Manager, LSBU
9.20am - Welcome & Intro - Sarah Moore-Williams, Dean, LSBU Business School
9.30am - Keynote talk: Tomorrow's World: accountants, technology and a sustainable, circular economy, future - Professor Christine Helliar, University of South Australia
10am - Climate change and the accountant: COP26 - Claire Bennison, Head of ACCA UK
10.30am - Comfort break
10.40am - Accountants in the NHS
Chaired by: Lyn Hamblin, LSBU Business School
11.30am - Strategy, people, processes and systems. How to make business future-proof– Martin Farrar, Associate Technical Director, CIMA
12pm - IFRSs, insolvency and the impact of COVID-19
12.45pm - Interactive lunch & networking session - Hosted by Ivor Pingue, LSBU Business School
1.15pm – Keynote talk: FinTech: Research into payment technologies, the future of money, cryptocurrencies and stablecoin pricing - Gavin Brown, Associate Professor in Financial Technology, University of Liverpool
2pm - Post-Pandemic Job Hunting - Victoria Strange, Marketing Executive, GAAPweb
2.30pm - Time to put your head in the clouds: How technology will shape the future
Perry Gemmell, Education Team Leader, Xero
Jane Mitchell, Education Specialist, Xero
3.15pm - In conversation with... a roundtable and Q&A featuring:
Ivor Pingue, LSBU Business School
David Frederick, AAT (immediate past-President)
Claire Bennison, Head of ACCA UK
Anna Kate Phelan, Senior Product Manager, Eintech
Kirsty Stanners, Head of CIPFA Policy & Technical UK & International
Chaired by: Graham Hambly, PQ Magazine
4.15pm - Poll results and closing summary
4.30pm - Close
Due to the success of our last event, the conference will be delivered virtually and we hope you'll join us from wherever you are in the world as we continue to shine a spotlight on the profession & the impact we have.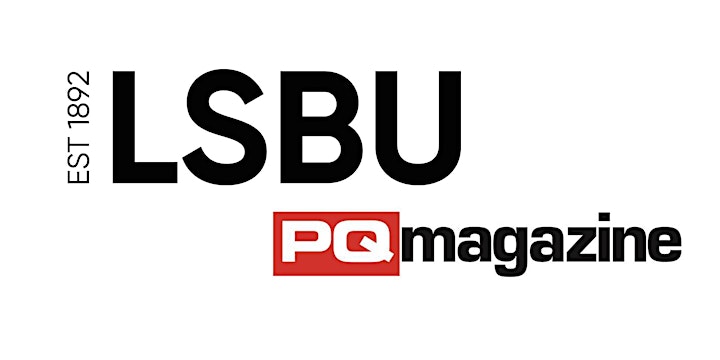 Biographies
Christine Helier has a PhD in Risk, Derivatives and Management Control from the University of Dundee, and her research focuses on technology such as blockchain and AI use in business, financial reporting, accounting education, ethics and governance, circular economy, social responsibility finance and Islamic finance as well as risk management, auditing and management control.
Christine has extensive industry experience, with a wide background in accounting, finance and capital markets, having worked for Ernst & Young, Morgan Stanley, Hong Kong Bank and Citigroup in London. From 2003-9 Christine was Director of Research at The Institute of Chartered Accountants of Scotland, where she focused on overseeing and conducting business relevant research.
Christine was a part-time Research Director at the Australian Accounting Standards Board. She was chair of the British Accounting and Finance Association from 2009-2016 and is a member of The Institute of Chartered Accountants in England and Wales; The Institute of Chartered Accountants of Scotland; and Chartered Accountants Australia and New Zealand and an honorary member of CPA Australia.
________________________________________________________________________________________________
GAAPWebis the UK's largest accountancy and finance job site. I spent the first 15 years of my career working for two companies in sales-based recruitment, I loved the cut and thrust of the sector. I started out as a Business Development Executive, went on to do every role a Recruiter can do and ultimately progressed to manage 3 successful branches. I joined Reach Work back in 2012 as Head of Sales for GAAPweb, our Accountancy and Finance Job Board, managing all aspects of Sales. I have subsequently also taken on responsibility for TotallyLegal our Legal job board and thoroughly enjoy the challenges faced in building and motivating successful sales teams - Andrew Robertson
________________________________________________________________________________________________