Tonic 03 - Data: the driving force behind great customer experiences
Description
Personalised customer experiences are the holy grail for today's marketers. And CX is nothing without data. But collecting, analysing and utilising the right data in an omnichannel world is tough.
Skills gaps, legacy CRMs, unstructured data, siloed data and plain bad data all conspire to frustrate marketers, giving rise to the dreaded analysis paralysis. And then there's the small matter of privacy.
But Tonic 03 is here to help brands overcome these challenges and get smarter with data. Prepare to improve your analytics, measurement and reporting and get the insights you need to continually optimise your customer experience.
https://freestyle.agency/events/tonic-03/
Speakers
Yiannis Maos, Co-Founder & CMO at Hyve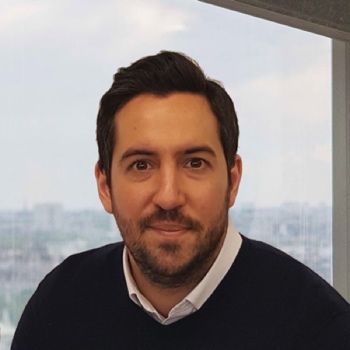 Yiannis is the Co-Founder & CMO at Hyve, a Customer Advocacy Platform. He has over 15 years experience in Marketing and CX and during his career has helped B2B SaaS company Rant & Rave grow from challenger brand to a market leader that eventually sold for £45m and set-up creative agency ALCMY. He's also the UK Ambassador for the Customer Experience Professionals Association (CXPA) which is the largest community of CX professionals in the world.
Yiannis is a seasoned speaker and was asked to host Digital CX World as part of London Tech Week 2018. He has also spoken at many of the top business schools including Warwick, Henley and Aston, and been invited by Salesforce, HubSpot, Google, NatWest and The Media Trust to speak at their events.
Last year Yiannis has been shortlisted for 'Most Influential Man in Technology' as part of the Silicon Canal Awards. During his career he has also been named Central England's Entrepreneur of the Year, awarded a place on the prestigious Marketing Academy and selected to take part in Innovation Birmingham's high-growth start-up programme.
LinkedIn: https://www.linkedin.com/in/yiannismaos/
Twitter: @yiannismaos
Adam Babajee-Pycroft, Founder and Managing Director at Natural Interaction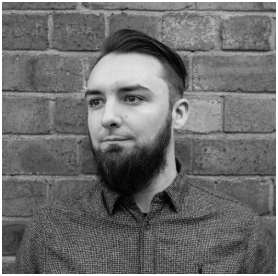 Adam has over 13 years of experience in UX research and design, and is fuelled almost exclusively by coffee (using one of his seven coffee making devices), curry and heavy metal.
Before founding Natural Interaction in 2010, Adam managed UX for AXA Life's UK business. Since then, he's worked with a range of clients across the automotive, eCommerce and tech startup sectors, delivering impressive results for brands including BMW, MINI, Immersive Labs and Unite Students. Recent client projects include a redesign of the National Trust online shop and soon to be launched software for a leading business in the QA space.
Adam often speaks at events and conferences about UX and is a big fan of Lean UX, always looking for efficient and better ways to do things. As a result, Natural Interaction is a well organised and fast moving agency which often outpaces its competition.
At Tonic 03, Adam will be expanding on Blending qualitative and quantitive data to improve the User Experience.
Rebecca Hemming, Head of Data and Insights at Freestyle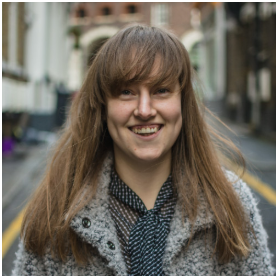 Rebecca specialises in bringing data-led insight with demonstrable business value to the boardroom. She has previously worked with brands from Homebase to BrewDog and Informa and has hands-on experience in digital performance analysis.
The Talk
The rise of big data is making noise for marketers everywhere – highlights of what's possible, what's clever, what's new. But Becki will be exploring a lesser-known face of data which can lead to negative business impact: the possibility for data mis-led decisions.
She'll be sharing some practical examples of when data has had the power to mislead decisions. She'll be answering questions like "what do you need to do to be able to trust your data?" and 'what data pitfalls should I be avoiding?". Armed with this thinking, you'll be better placed to use data in powering audience-centric insight.
Agenda
Arrival 6 PM
Talks 6.30 PM
Socialising 8 PM onwards
Drinks and nibbles will be provided.