Location
TQ9 6EL
Dartington Hall Estate
Totnes
TQ9 6EL
United Kingdom
Refund policy
Contact the organiser to request a refund.
Eventbrite's fee is nonrefundable.
Tony Jones 80th Birthday & DCA Alumni celebration of Life, Art and Everything.
About this event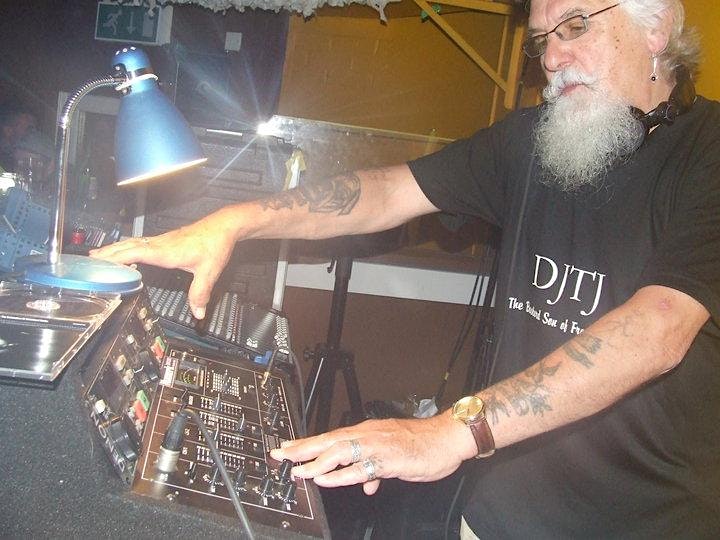 Tony Jones the legend that is DJTJ celebrates his 80th birthday this Autumn.
Join this reunion of Alumni Dartington artists held over Tony's birthday weekend, Saturday 29th & Sunday 30th October 2022.
Two days of diverse and eclectic music, theatre, live and visual art. A celebration of Tony's longevity and also our still extant Dartington ethos.
Taking place at the Aller Park complex all weekend: The Hexagon (also called studios 30, 31, 33) will see a range of creative events. We very much hope that you will choose to get involved as attendees and/or Artists/Performers.
Please read all the information below before purchasing your tickets.
If you would like to attend as an audience member only -
Please purchase a ticket for each adult that is attending. Children under the age of 16 can attend free.
Ensure that you have booked accommodation either at Dartington Hall (see accommodation details relating to Dartington below) or within the local area - https://www.visittotnes.co.uk/where-to-stay/
Please complete this form, this is very important for us to record requirements and support your attendance at the events.
Please purchase a ticket for each adult that is attending. Children under the age of 16 can attend free (do ensure you note how many children are attending within the form above)
Please note: Tickets are non-refundable.
If you are also looking to bring creative work to the weekend -
We want to thank you for submitting a proposal!
Please ensure you have followed all of the processes above, that is - to book accommodation and purchase tickets, and don't forget to complete the form above also.
Now please also complete this artist submission form to request a performance slot.
Please note: We will take every care to curate a mixture of different submissions incorporating the diverse nature and eclectic mixture of arts reflecting Dartington College of Arts. However, there is limited time and space during the weekend. A submission is not a guarantee that the event can take place. For more information please follow the links on the form.
ACCOMMODATION
We have been engaged with the Dartington Trust who are very enthusiastic and supportive of the event. They have offered us the 68 rooms in Higher Close (A, B, C or Henning, Perry, Albemarle depending on your vintage!) for £35/night including breakfast.
They have also offered us Glamping pods (£65/night), camper van pitches (£25) per night.
Camping will also be available at £10/person (we are currently trying to negotiate to £10 per tent).
To request an accommodation place, please fill in the form above indicating that you wish to be referred. Please note that accommodation is allocated on a first come first served basis.
Please note that we are ONLY passing your details on to Dartington, if you wish to request a specific room in A/B/C block (now known as Henning, Perry and Albermarle) then please discuss that with Dartington Bookings when they contact you. We have no control over this aspect.
To contact the production team: djtj80dartington@gmail.com
Thank you
The Production Team
Becci Eriksson Caroline Waters Ginny Farrow-Jones Jon Wiltshire Paul Engers Phil John Sarah Gray Shanaz John
FOOD DURING THE EVENT
Dartington Trust are offering a set menu, which can be enjoyed at The White Hart or in the Higher Close Refectory. It is £27 per person for the evening meal and £10.80 for the lunch menu. Please see the menu below. There will also be the option to buy food at The Green Table cafe or The White Hart and Roundhouse cafe but please note there is another event happening on the estate that weekend as well as regular visitors so it may be quite busy.
Please note that any dietary requirements/queries should be directed to the Dartington Trust, not to us.
Please follow this link to let us know if you will want to eat from the set menu or not. If you do, you can then indicate which days/times.