Description
We are thrilled to announce that Too Many Chefs is back this September with another special line-up of talented chefs! Hosted by Nick Gibson (The Drapers Arms) and Neil Rankin (Temper), the event will see a unique menu with a course prepared by each chef, with some courses especially designed for the night.
The line-up: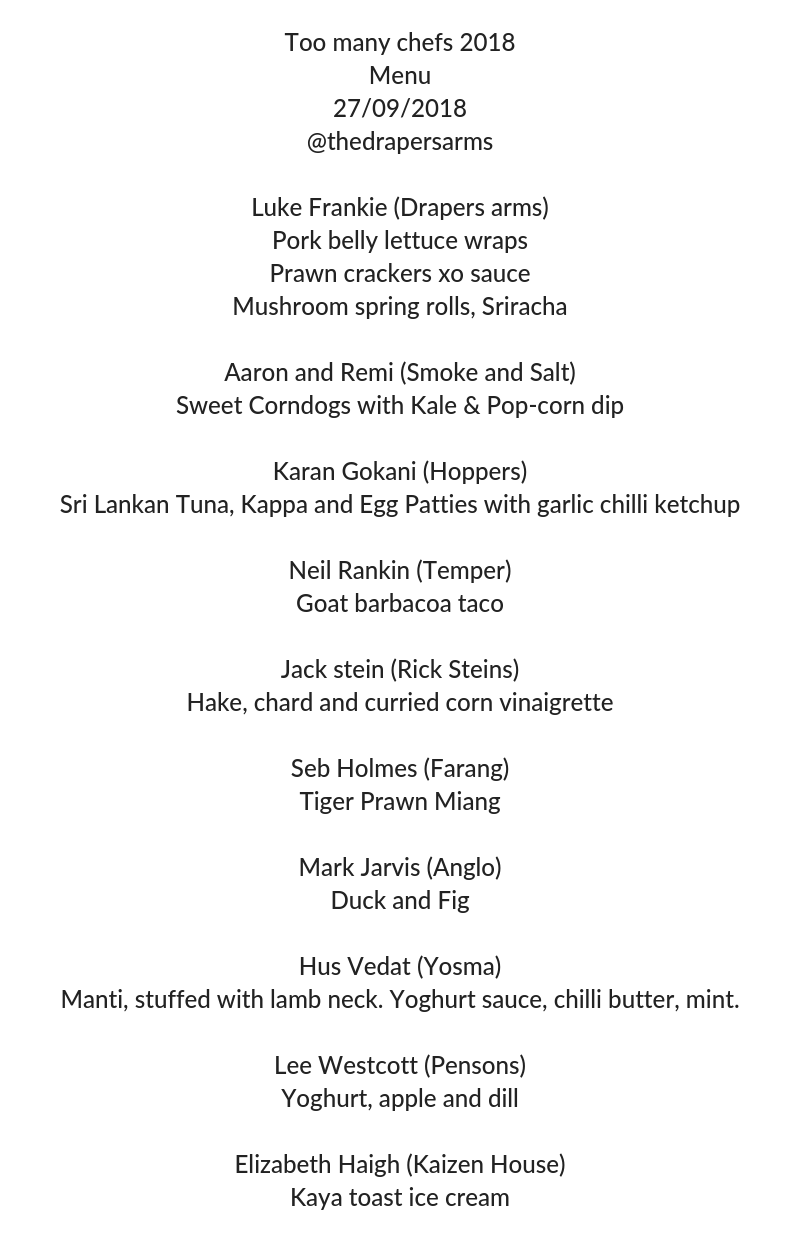 Tickets are available for £100 each, with 100% of ticket sales and 50% of drink spend on the night being donated to Action Against Hunger.
Please note that this is a unique set menu for which each chef has designed one dish, including a number of meat and fish dishes, and substitutions will not be possible. Allergies will be catered for, so please make us aware of any dietary requirements at least two weeks before the event.