Description
Join Gillian Blair, an award-winning saxophonist and passionate baker, for a concert which will engage your musical ear and sweet tooth.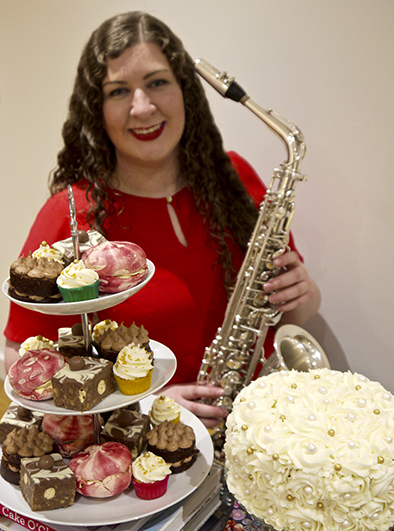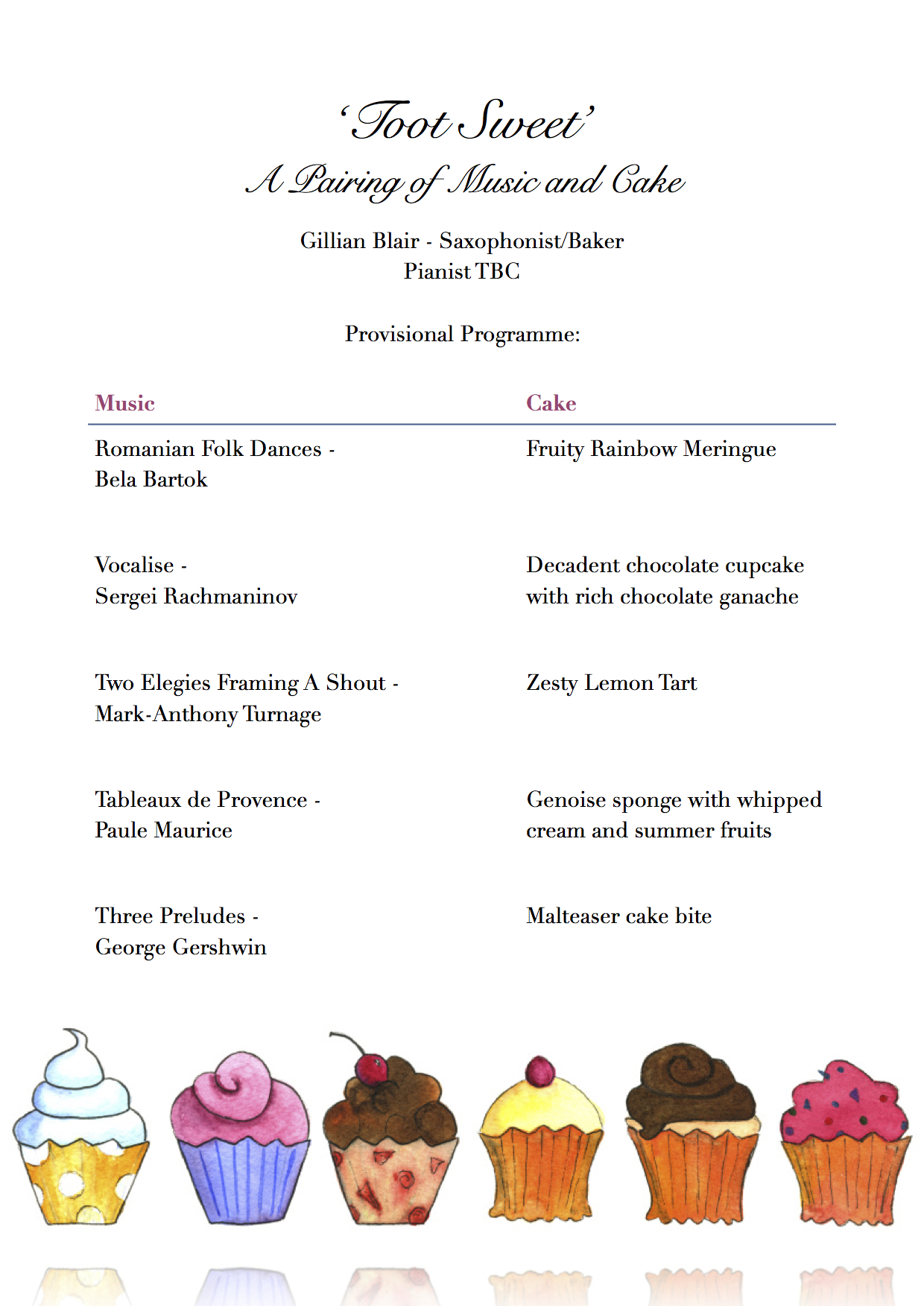 Each piece of music in this varied programme will be accompanied by a miniature home-baked delight which has been crafted to mirror the mood and style of the music. Picture the luscious harmonies of Rachmaninov, paired with a decadent chocolate cupcake, or the playful and quirky music of Bela Bartok partnered with a fruity rainbow meringue.

This concert will take your earbuds and tastebuds on a multi-sensory journey like you've never experienced before.

Pre-booking is essential.