Event Information
Location
London
London
London
W1
United Kingdom
The 2nd long awaited instalment of "Top Gun" will be here to delight us end of May 2022!
About this event
For all the fans who have been waiting for the sequel to 1986's original you are invited to come along to see the screening of "Top Gun:Maverick".
Just like last time when we went to see "The Matrix: Resurrections" the evening involves coming together for intros, then to watch the movie and after we will continue the evening with a discussion and grab something to drink. There is no requirement to eat but being able to purchase a drink at the venue is necessary before we see the movie. (pay for your own drinks/food). I have listed the after movie drinks event separately. It is free to attend, but you will need to buy something to drink, so if you'd like to attend that too, please do so at this link:
https://www.eventbrite.com/e/london-luxury-hotel-bars-june-social-mixerthe-me-london-hotel-tickets-265387951507
As usual, I will update on here once the movie comes out in the cinemas, with the correct time and cinema location (current time added and location is provisionary).
If you've never watched the original Top Gun you are still welcome to come along if you're curious or interested. You can always watch the original Top Gun before hand, although this is not necessary to see this instalment.
Watch the trailer below.
So why am I arranging this event ?
Movies like this create a bond between people fostering discussions where different points of views and ideas and interpretations can be discussed and shared, that makes for interesting and stimulating conversations, the end result being: fun and connection!
INTERESTED? RSVP NOW...
• Once the movie is released in UK cinemas I will update on here the accurate time and cinema location. After that the group bookings via me will be open for a limited time. So if you'd like to sit with the group you can book via me or you can book your own ticket online on the cinema website. The RSVP is for the movie, whether you chose to pay for the ticket through me or directly AND the social chat/drink/eat before and afterwards.
• I would respectfully ask that you keep your RSVP up to date. If you change your mind or can no longer attend please mark your RSVP as not going. As an organiser it costs me time and money to organise these events, so please show some consideration by showing up if you RSVPd or updating the RSVP if you cannot.
•Disclaimer -While I will take great care to ensure the safety of all attendees, by signing up and attending any event that I organise you agree that your safety is your own responsibility and I am not responsible or liable for the safety of any member, or any member's guests. By attending any of my events you accept this policy.
How to find us:
•We will meet up for a chat and a drink or something to eat before the movie starts. We will watch the movie and when the movie ends we will assemble at the entrance of the cinema to then go for the chat and drinks. This has been arranged as a separate event, which you can RSVP on here for free:
https://www.eventbrite.com/e/london-luxury-hotel-bars-june-social-mixerthe-me-london-hotel-tickets-265387951507
•Covid safety measures will be updated on here closer to the time of the event.
•I will update everyone who RSVPd and the listing fully nearer the time,(end of May/beginning of June) when I have the time, cinema and location for the movie and where we are meeting before the movie. Location will be in the West End(London).
So if you're a Top Gun fan or even if you just fancy getting out on the town and enjoy a good movie and chat before and afterwards and meet new people and make new friends then RSVP today and join in! Last time with the screening of the last instalment of "The Matrix" the night was amazing fun and I am sure this will not be any different!
•For more info about me and my other events:
https://www.eventbrite.co.uk/o/lou-l-healing-zone-28114893199
•If you have any questions feel free to message me! Follow me on here so that you receive notifications of my new events.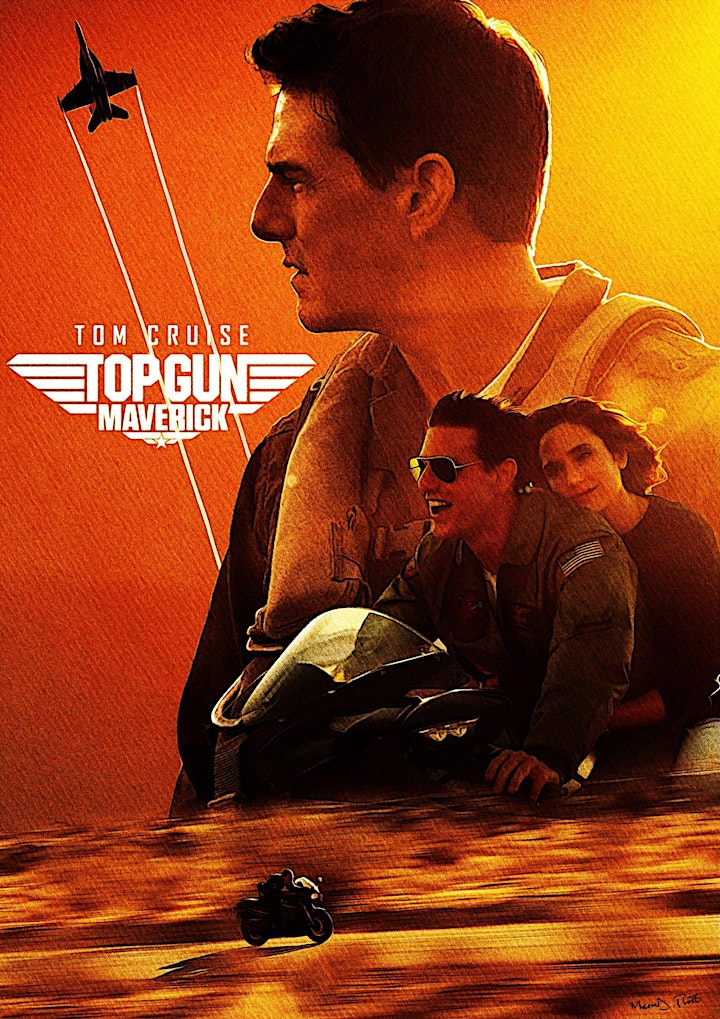 Date and time
Location
London
London
London
W1
United Kingdom