Description
Did you know? There are 512 registered grant schemes for SMEs ONLY in the UK!

Who doesn't like free money? Almost all businesses are eligible for Grant Funding of some kind, yet most entrepreneurs view them as an unattainable source of funding due to lack of knowledge & information available.
Join us at this unique event to discover the most guaranteed ways to get grants and the secrets to claim back tax refunds for R&D!
This event is designed to help you find out about available UK and EU grants. You will learn the legal aspects crucial for grant-funding, understand how to benefit from R&D tax breaks, and, most importantly, receive clarity on how to implement grants into your funding strategy!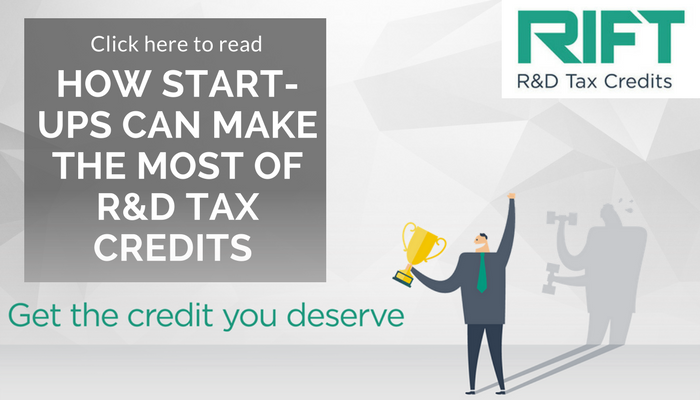 At this event you'll be able to learn how to:
Increase your chances to win a grant
Build a strategy and prepare your funding portfolio
Access available grant schemes in the UK and EU
Get your company more grant funding through State Aid
Protect your IP and why it is important for securing grant
Receive R&D tax reliefs and the eligible costs and value to your business
Event Sponsored by
RIFT Group works with range of partners in the form of referrers, agents and like-minded companies to help businesses and individuals get the best advice. The firm has been awarded the MegaGrowth 50 Award in 2015 and the KEIBA award for Customer Service. RIFT Tax Refunds has been helping people and businesses get their tax returns since 1999. They are the only tax specialists to have achieved the Institute of Customer Service "ServiceMark" for exceptional levels of customer service
Companies you'll meet:
The Royal Academy of Engineering provides analysis and policy support to promote the UK's role as a great place to do business. They take a lead on engineering education and invest in the UK's world-class research base to underpin innovation and work to improve public awareness and understanding of engineering. The Royal Academy of Engineering is a national academy with a global outlook, and they use their international partnerships to ensure that the UK benefits from international networks, expertise and investment.
EEN is an EU funded programme comprised of 600 local business organisations in more than 63 countries. EEN helps SMEs to develop their business in new markets, find the right partners with which to form business, technology and research partnerships, tap into innovation, source or license new technologies and access finance and national and EU grant funding for R&D&I, and progress new products from concept to commercialisation.
The Intellectual Property Office is the official UK government body responsible for intellectual property rights including patents, designs, trade marks and copyright. IPO is an Executive Agency of the Department for Business, Energy and Industrial Strategy (BEIS). They are responsible for the role of IP rights in supporting innovation and are directed and controlled by corporate governance rules to ensure that it supplies public services of the highest quality, shares good ideas and control costs.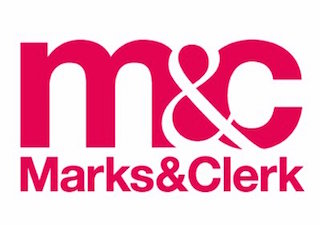 Marks & Clerk is recognised as one of the world's leading specialists in intellectual property. A global network with over 800 people worldwide, it advises clients in a full range of sectors in all aspects of intellectual property – patents, trade marks, designs and copyright. This includes obtaining protection worldwide, portfolio management, strategic advice, commercial advice, licensing, enforcement, due diligence, litigation, IP valuation and design consultancy.
Speakers:
John McKeown is the non-executive Director at RIFT Group. He has over 30 years of experience in the financial services industry. He specialises in SME finance, identifying and recovering tax subsidies for businesses undertaking R&D activity by partnering with their banks, accountants and solicitors to help them successfully claim tax relief offered by the UK Government, or to apply for both European and UK grants.
Ana Avaliani is the Head of Enterprise at the Royal Academy of Engineering. She is a highly accomplished and results-oriented programme manager with a proven track record in the definition and direction of large-scale projects in both public and private sector business environments. She is focused on positive transformational change, innovation management, and business/employee development processes that ensure productivity, profitability, strong company image, and long-term corporate growth.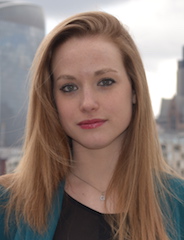 Giulia Simonelli is a Business Adviser at Newable. As part of the innovation team, Giulia provides support to London businesses and SMEs in maximising their innovation and internalisation potential; in accessing UK and EU funding and in bringing their product into the market, as part of the delivery of Enterprise Europe Network (EEN) services in London.
Gary Townley is the Business Outreach Manager at the Intellectual Property Office and has been working in the field of Intellectual Property for over 30 years. He has been helping businesses develop and protect their creativity using IP. A member of the Chartered Institute of Marketing and with diplomas in both Business and IP, Gary joined the Business Outreach and Education team in 1999 and regularly provides Intellectual Property training at workshops, seminars and conferences.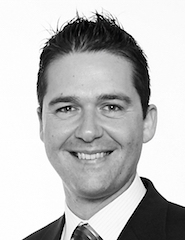 Marco is a Patent Attorney specialising in mechanical inventions, from consumer products to high-end technologies. Marco has extensive experience in drafting and prosecuting patent applications for a variety of clients across various technical fields. Further, Marco provides patent infringement and validity opinions as well as patent portfolio management and due diligence services.
Event Agenda:
5.30-6.00pm

Arriving & Networking
6.00-6.40pm

How to prepare a winning application
6.40-7.00pm

Why IP is important and how do you get it right
7.00-7.30pm

Available opportunities you should know about
7.50-8.00pm

Closing remarks
8.00-9.00pm

Networking Reception
The event welcomes businesses across all industries, from startups to scaleups to get necessary support to grow your business. All attendees to the event will have an ample opportunity to liaise with representatives of various leading financial institutions to discuss their funding options and growth pathways.
Organisers:

Arina Osiannaya, Managing Director
+44 (0) 740 584 70 13 | arina@businessfundingshow.com