Totnes G12 October Business Networking Event
About this event
Join us on Tuesday 19th October from 9.30am at The Steam Packet Inn, Totnes.
G12 Business Networking in Devon is aiming to be the best business network you can attend, it doesn't matter if you're a startup, sole trader, entrepreneur or a member of a larger team, you'll love the relaxed, informal environment.
For our Totnes Business Networking we will be working to a new meeting format that includes three guaranteed 10 min 1-2-1 conversations with people you choose - this unlocks so many great opportunities!
So why not come along and join this vibrant group, we'd love to meet you...
Agenda for our Totnes G12 Business Networking Meeting
Arrive at 9.30am
9.30 - 9.55 Open Networking
9.55 - 10.10 Breakfast is served
10.10 - 10.30 Business Card 1-2-1 networking
10.30 - 11.20am further networking opportunity and close
This includes a fabulous cooked breakfast with ample tea and coffee all cooked for us - what could be better than that!
We'd love to meet you at the next Glorious 12th+ meeting, we always try to keep the costs to a minimum so all members get maximum value hence why there may be a pay online price and pay on the door price which could be different. Also any refunds will be by request only, the chances are if you've said that you're coming and have paid then we will have paid for your refreshments in advance - we hope you understand.
This meeting is sponsored by G3 Promotions - https://g3promotions.co.uk/
They're specialists in helping companies find the ideal way to raise brand-awareness through merchandise. G3 offer a friendly, guided service. Working with dozens of partners, they source the best quality, lowest price merchandise for you, from the regular to the remarkable!
Please note this is our 3rd group as we also meet earlier in the month in Chudleigh if you prefer that location.
Note: Right of admission is reserved, registering delegates will be screened to ensure the correct audience is in attendance.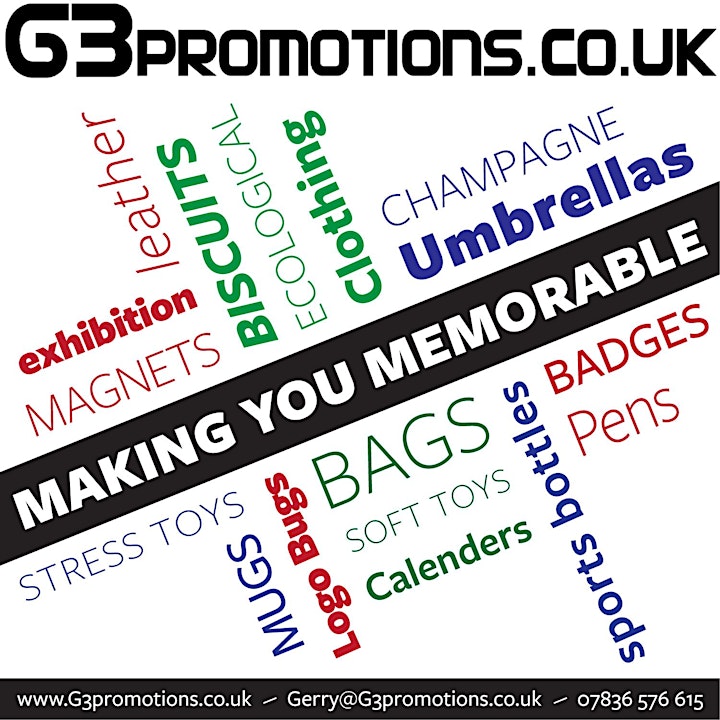 Organiser of Totnes G12 October Business Networking Event
Gleave Media is an experienced new media agency. Our business is your business development and the generation of new revenue through digital marketing and communication channels. We create targeted campaigns that work!
We are a results driven new media agency based in the Cathedral City of Exeter, we have worked in the Internet industry since 1999 and we are focussed on one thing: how we can help your business grow.