Victory Art brings you a celebration of resilience: breathtaking artworks by deafblind artists at Circl ABN Amro Amsterdam.
About this event
Art is often merely cast aside as a piece of decoration, which does not serve any purpose other than looking pretty. However, art is much more than that. This year, Victory Art is partnering up with Maják, a non-profit residency tending to deafblind individuals in Slovakia. Maják has been conducting art workshops with their residents for 15 years; a program that uplifts both the artists and anyone who has had the good fortune of witnessing it.
Victory Art's guiding mission is to make art more accessible to everyone and shed light on individuals who have proved just how important art is to the human experience. Join us during the opening night of this exciting exhibition to celebrate human resilience despite all odds.
Note: Earnings from ticket sales as well as sale of art works will contribute to the continuation of Maják's art program.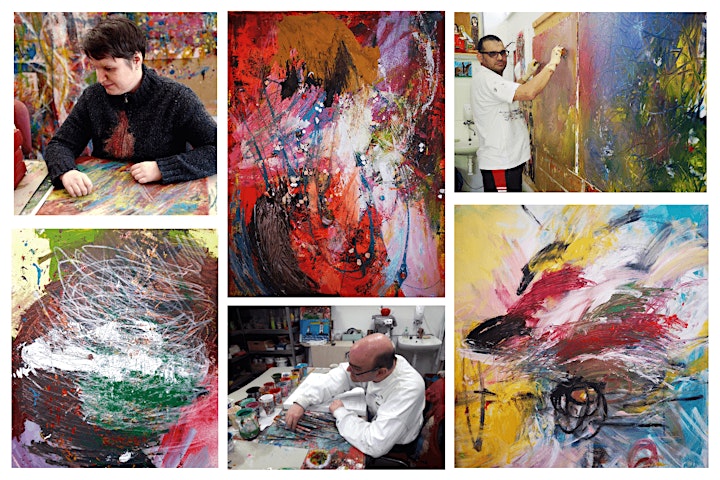 Keen to learn more?
During the opening night, we will also be conducting a panel discussion on Outsider Art. Outsider art, true to its name, refers to art outside of the mainstream art world, typically made by self-taught or naïve art makers without formal art education due to personal and social difficulties like mental disorders, physical disabilities or social prejudice. Their work typically illustrate unorthodox ideas, inner fantasy worlds or extreme mental states. Learn more about this underrated topic in the art world to shine a light on artists who deserve the limelight.
Program:
18:30 - 19:00 Walk In
19:00- 19:10 Official Opening Ceremony
19:10 - 19:40 Panel Discussion on Outsider Art
19:30- 21:00 Reception
Organiser of TOUCH : Exhibition By Deafblind Artists
Victory Art
Victory Art works to lighten up home and office space with curated art pieces. Our mission is to create aesthetically pleasing space where people are motivated and inspired. We connect businesses with emerging artists from Eastern and Central Europe, creating a platform where amazing talents can showcase their paintings, drawings, and photographs. Our service includes creative consultancy for businesses who are looking to improve their offices with art; and interior designers in the search for a fitting art piece for their interior projects. Get in touch: victory@victoryart.eu