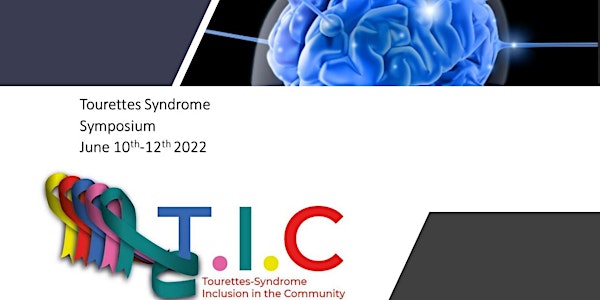 Tourettes Syndrome Awareness Symposium for medical professionals
Location
Kingsley Suite, Staff House, Hull University
Cottingham Road
Hull
HU6 7RX
United Kingdom
Talks on Tourettes Syndrome
About this event
We have an exciting opportunity in Hull for those interested in learning more about Tourettes Syndrome and it's comorbidities. If you are a medical professional working with children or adults who have tic disorders/Tourettes Syndrome, then please book your place and mark it in your calendar.
Speakers include
Dr Santosh Mordekar - a full time NHS Consultant Pediatric Neurologist at Sheffield Children Hospital since 2005. He cares for patients with neurological problems as inpatients on the wards and as outpatients in clinics at the Ryegate Children's Centre and in combined clinics at Barnsley, Boston, Doncaster and Grimsby. He is the clinical lead for Intrathecal Baclofen Service (ITB), movement disorder and spasticity service for children in the South Yorkshire, North Derbyshire and North Lincolnshire region. He has established multidisciplinary ITB clinics, specialist Pediatric movement disorder clinics and Tourette syndrome clinics in the region.
Dr Seonaid Anderson CPsychol - A chartered research psychologist and freelance neurodiversity consultant with many years' experience in neurodevelopmental disorders. Previously the research manager at Tourettes Action in the UK and now managing her own business Neuro-diverse.org. She created the Behavioural Therapy for Tics Institute (BTTI) which offers online behavioural therapy training for tics and other events for clinicians and therapists. She contributed to the updated European clinical guidelines for the treatment of Tourette syndrome (TS) and has co-created podcasts and a topic guide on TS for The Association for Child and Adolescent Mental Health (ACAMH) along with writing many publications on the subject of Tourette Syndrome. She is a board member of Belgian Tourette Syndrome Patient Association Iktic/Jetique and a member of the organising committee for Tics and Tourette Around the Globe (TTAG) which is an umbrella organization representing Tic and Tourette Syndrome (TS) advocacy groups across Europe
Dr Melina Malli - the senior research associate at Manchester Metropolitan University will be discussing her recent study on the Stigma of Tourettes Syndrome. Dr Malli will also be presenting a recently published co-authored paper titled "Calling for Caution: 'Stop That' Sentiments Threaten Tic Research, Healthcare, and Advocacy Progress", alongside PhD researcher Daniel Jones.
Daniel Jones - PhD researcher at Nottingham University will be presenting some early findings from his PhD research into the geographies of impulsivity and the embodied experiences of public spaces for adults with a diagnosis of Tourette Syndrome.
Dr Maddie Groom, Associate Professor University of Nottingham and Acting Director of Centre for ADHD and Neurodevelopmental Disorders Across the Lifespan. Will present an overview of research into tics and Tourette Syndrome at the University of Nottingham, including current research investigating the lived experiences of people with tics and their experiences of accessing healthcare. Also being discussed will be the working campaign for better services for people with tic disorders in collaboration with other stakeholders.
Emma McNally, mum of a son with TS and CEO of Tourettes Action will be talking about the struggles her family have faced with accessing medical care and how this led her to start campaigning for change.
Johnny Davidson Mbe and Paul Stevenson will share a message from lived experience.
Registration 13:45pm - 14:15pm