Tourism Business Briefing - Meeting Future Skills Needs
Description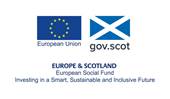 The Tourism Business Briefing - Meeting Future Skills Needs event is specifically for employers to meet their future skills needs as we look to Brexit and spring 2019. The purpose of the event is to look ahead at shifts in the labour market, the implications for businesses and the business support available for employers from Perth & Kinross Council and partners.
Perth & Kinross Council is partnering with Scottish Government, Skills Development Scotland, Springboard and Jobcentre Plus to host and deliver this FREE event.
Breakfast rolls will be available from 9.00 with the event starting at 9.30 and closing at 12.30.
This event is suitable for all businesses looking to retain or recruit a workforce in today's changing environment.
Programme
09.00 - 09.30 Registration & Breakfast
09.30 – 09.35 Welcome to a Fairer City to Work, Colin Paton, Team Leader, Perth & Kinross Council
09:35 – 10.00 Brexit's Implications for the Labour Market in Scotland, Steven Bunch, EU Communications Manager, Scottish Government
10.05 -10.25 Skills Development Scotland Skills Strategy, Dr Allison Carrington, North East Regional
Skills Planning Lead
10.25 -10.50 Perth & Kinross Council Employability Overview, Jamie May, Employability Officer, Perth & Kinross Council
10.50 -11.15 Introducing Your Future Young Workforce, Donna Kudarenko, Employee Engagement Advisor, Developing the Young Workforce
11.15 – 11.45 Coffee & Networking
11.45 - 12.05 The Springboard Charity & Springboard UK, Vicki Sutherland, Head of East of Scotland Springboard Charity, Springboard UK LTD
12.05 – 12.30 Jobcentre Plus, Shona Lamond, Employer Advisor, Perth and Blairgowrie Jobcentre Plus
12.30 Event Close
#investinperth