Description
BE PART OF THE MOST DISRUPTIVE TRENDS AND IDEAS IN TOURISM
Are you interested in disrupting the tourism industry, meeting some of the top players and getting to know the next big trends? Then, join us for another edition of Tourism Day.
SOME OF THE SPEAKERS


APPOINTMENT BOOK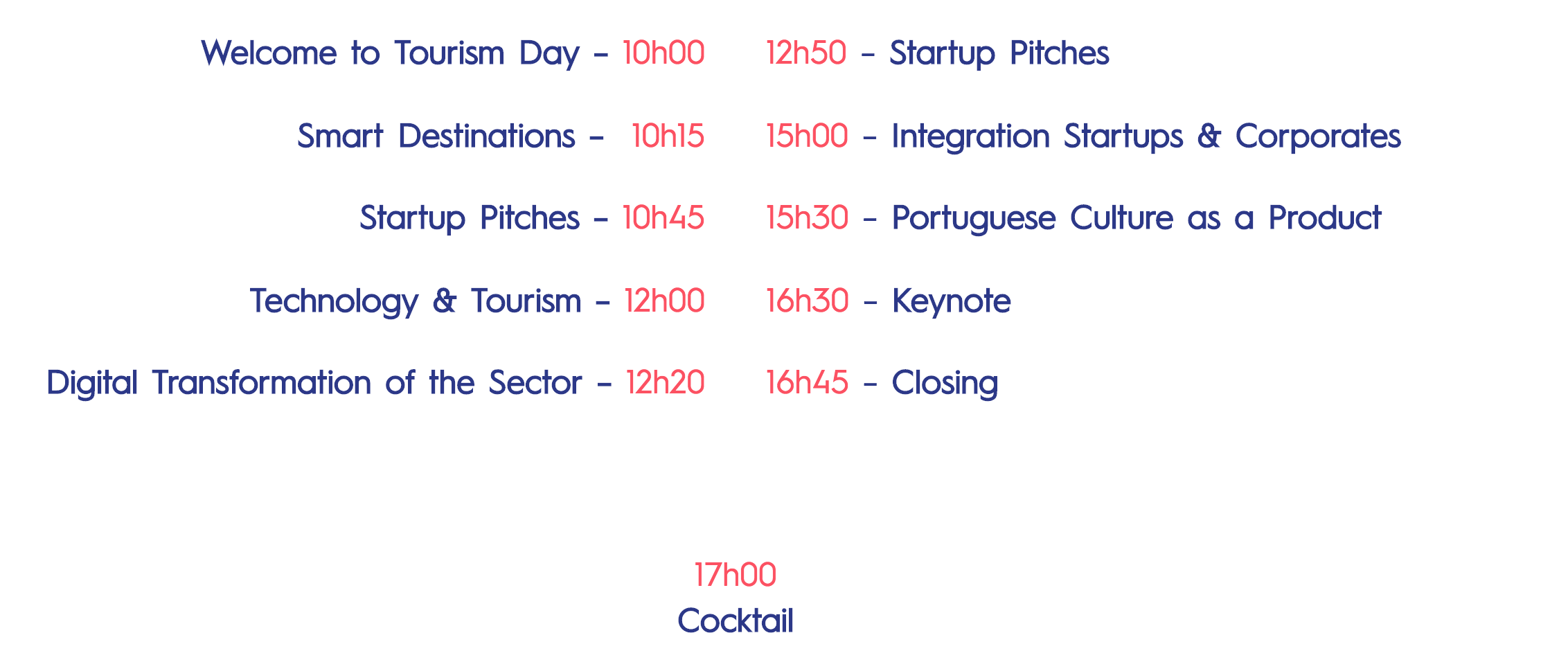 Remember our last edition of Tourism Day at Mercado da Ribeira? Well, we're having another edition this Autumn at the School of Hospitality and Tourism of Portugal, on November 29th.
Lisbon is one of the trendiest travel destinations in the world. We've had over 3.5 million tourists last year, coming from all over the world, and Tourism Day is here to once again talk about how this industry is shaping our world booming, and how we can best take advantage of it.
We'll have many speakers from the industry. We'll talk about hot topics Within the industry such Tourism 4.0, Digital transformation of the tourism sector, destinations and much more smart.
Join us for another Tourism Day, Organised by Beta-i in partnership with Turismo de Portugal Organised by Beta-i in partnership with Turismo de Portugal