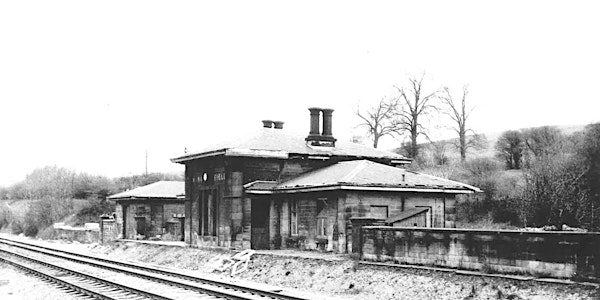 Tours of Wingfield Station - 25th July and 8th & 22nd August 2021
Location
Holm Lane South Wingfield
Holme Lane
South Wingfield
DE55 7NY
United Kingdom
Your invitation to visit Wingfield Station and find out about the restoration project Derbyshire Historic Buildings Trust are delivering.
About this event
In December 2019, Derbyshire Historic Buildings Trust (DHBT) took ownership of the Grade II* Wingfield Station buildings and site from Amber Valley Borough Council (having themselves acquired the station by way of a Compulsory Purchase Order).
The Station will be restored back to its 1840 status to signify its importance as being one of the few surviving original stations from the pioneer era of railways and the only surviving original station designed by Francis Thompson for George Stephenson's North Midland Railway between Derby and Sheffield.
The Station – despite its dilapidated state of repair - is remarkably original and to complete the project, we intend to restore the single track siding that was installed across the station yard in or about 1880.
We are arranging tours of Wingfield Station, while it stands in its appalling condition, so you can come along and find out more. Urgent works are expected to start later this summer, so these tours will provide a final chance to come and have a look before work starts!
Because of Covid 19, the tours are limited in number as we are then able to control social distancing both inside and out.
If you or any of your friends would like to attend one of the tours please reserve your free space. If we have more interest than tours then we will look to add more dates - please join the waiting list so I can get in touch with you about this.
Hard hats will be provided and must be worn. Please come suitably dressed for a muddy site with an uneven floor surface.