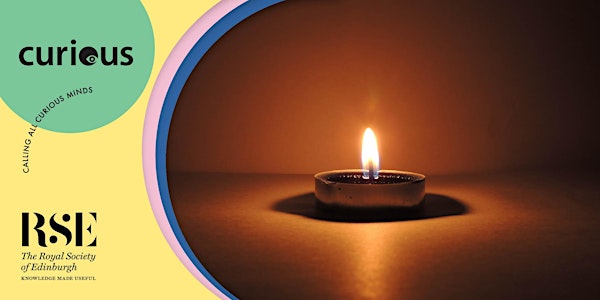 Towards a realistic utopia for dying in Scotland (Group Discussion)
Location
The Royal Society Of Edinburgh
22-26 George Street
Edinburgh
EH2 2PQ
United Kingdom
We will chat about a radically different but realistic vision for Scotland, where death is an essential bookend to life.
About this event
We will chat together about what a radically different but realistic vision of future society in Scotland might look like where death is not only accepted and prepared for but valued as an essential bookend to life.
Scott, a co-author of the recent Lancet commission of on The value of death: bringing death back to life, will open the discussion by mentioning five principles:
everyone must have access to help;
dying is understood to be a relational and spiritual process not just simply a physical event;
networks of care lead support for people dying and grieving; conversations and stories about everyday death, dying, and grief become common;
conversations and stories about everyday death, dying, and grief become common;
and death is recognised as having intrinsic value.
Group discussion:
Grab a cuppa and engage with experts in a friendly, relaxed environment. There won't be any slides, notes or formality here - just the chance to ask questions and listen to some of Scotland's leading thinkers and practitioners on various subjects.
To encourage discussion and allow everyone an opportunity to ask questions, we have limited the number of spaces available.
To participate in a group discussion you MUST be aged 16+
Chair:
Prof Liz Grant FRSE, University of Edinburgh
Speaker:
Professor Scott Murray FRSE, Emeritus Professor of Palliative Care, The University of Edinburgh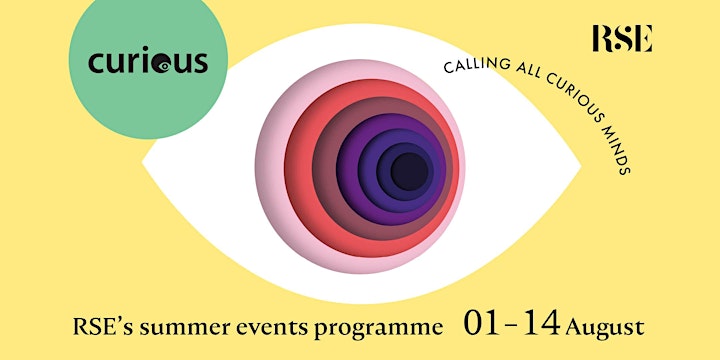 Calling all curious minds
The RSE invites you to Curious, its summer events programme running from 1 - 14 August. Take part in a series of free, online, and in-person talks, group discussions and outdoor activities on key contemporary topics and ground-breaking ideas with some of Scotland's leading thinkers.
Health and wellbeing; covering mental and physical health, while examining broader wellbeing matters.
Innovation and invention; from the inventions which created the modern world to the innovation that drives our path forward
Our planet; including climate change, biodiversity, conservation, and ecology.
Year of Stories; stories, whether spoken, written, sung, or filmed, give a sense of place, history or belonging. In recognition of Scotland's Year of Stories 2022.
You can view the full line-up at www.rse-curious.com
Important points to note
This event is suitable for age 16+
This event may contain upsetting or distressing content related to death and dying. We won't talk specifically about assisted dying, which is controversial, but it may come up in the discussion.
Accessibility statement: We aim to make events as accessible as possible. If you have any accessibility requirements or any questions about how we can support this event, please contact the RSE Public Engagement team on public_engagement@theRSE.org.uk
Covid-19: In order to prevent the spread of Covid-19 we kindly encourage participants to continue to wear face masks if they feel comfortable to do so; use the hand sanitisers provided at the venue; and to stay at home if they have Covid symptoms or have tested positive for Covid-19.